Entertainment
Parenthood's Craig T. Nelson's Impressive Net Worth & Love Life
Craig T. Nelson who is a star of the series Parenthood has a staggering net worth of multimillion and he enjoys it all alongside his wife & children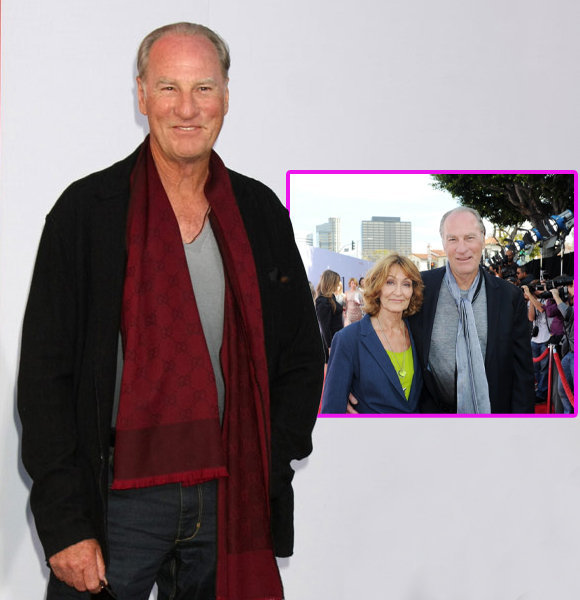 American veteran actor Craig T. Nelson remarks that he does not want to pay taxes until the government listens to him.
In a short article posted by ZIMBIO in 2009, it is reported that Nelson did not want to pay taxes anymore.
Although it is not known if Craig kept on his statement what is known is that over the years, he has successfully accumulated a net worth that is worth multi-millions.
Net Worth Of Craig T. Nelson
Nelson stepped foot in the show biz many decades ago as a comedian. He was a member of The Groundlings comedy club. He eventually became a celebrated actor with his role as Hayden Fox in the sitcom Coach.
Coach landed him in a spot from which the 77-year-old actor never fell back. He won a Primetime Emmy Award for Outstanding Lead Actor in a comedy series.
Some of his notable roles include Deputy Ward Wilson in the Stir Crazy, Steve Freeling in Poltergeist, The Warden in My Name is Earl, etc.
Craig also appeared on the drama series named Parenthood, where he played the role of Zeek Braverman.
Personal Life Of Parenthood Actress: Dating Affair Revealed! Sarah Ramos From Parenthood Has A Director Boyfriend And He Is Endearing
Parenthood was a widely loved series, and fans are still not over its ending. Especially after (Spoiler Alert), Zeek dies in the series finale.
"No. I think the series should have gone on. I still don't know why it was pulled. Jason [Showrunner] and I talked about it, and I never got on board with [Zeek's death]. I thought the way he did it was really dignified, nice and emotional."
This was the 77-year-olds reaction during an interview with The Hollywood Reporter on the ending of the show.
To say less, fans feel the same way and would love for the series to return back again.
Many might not know this, but the actor is our very own Mr. Incredibles. Nelson was the voice behind Mr. Incredible in both parts of the movie, The Incredibles.
However, Nelson's noteworthy net worth is accumulated through his Real Estate ventures.
Along with his wife, he purchased a five-acre plot in Hawaii, which was later the base of his 2700 square foot home. Nelson later sold the house for $14 million.
Craig, age 77, also has a house in Malibu that he purchased back in 1985, which also now stands at a worth of $10-15 million.
From his successful career in the film industry and real estate venture, Craig has amassed a net worth of $50 million, as reported by Celebrity Net Worth.
Nelson now enjoys the fruits of his career with his wife and his children.
Life With Wife & Children
Standing at a staggering height of 6ft 3 inches, it is no doubt that Nelson was a man of dreams for many of his time. He was married to his first wife, Robin Nelson, in 1965. The pair were together for over a decade when they decided to part ways in 1978.
Craig had three children from his first marriage; two sons named Noah and Christopher and a daughter named Tiffany.
Like his father, Noah has established himself well in the industry. He is a writer and producer for CSI: New York, Secrets and Lies, and The Oath.
The Oath Actor: Michael Malarkey Married, Wife, Son, Net Worth & Interesting Facts
Nelson sat down with Closer Weekly to discuss all about his life, where he revealed how the father of three is the first one that his children want to talk to about stuff. He further said,
They'd really say they like me a lot. We have a good time... I'm so glad I don't have to face that at their age now... I didn't have the maturity that they're asked to have now, so I make myself available.
Currently, Nelson is married to his wife, Doria Cook-Nelson, since 1987. Coming into three decades of happy marriage, Nelson describes his wife as "Quirky and so funny."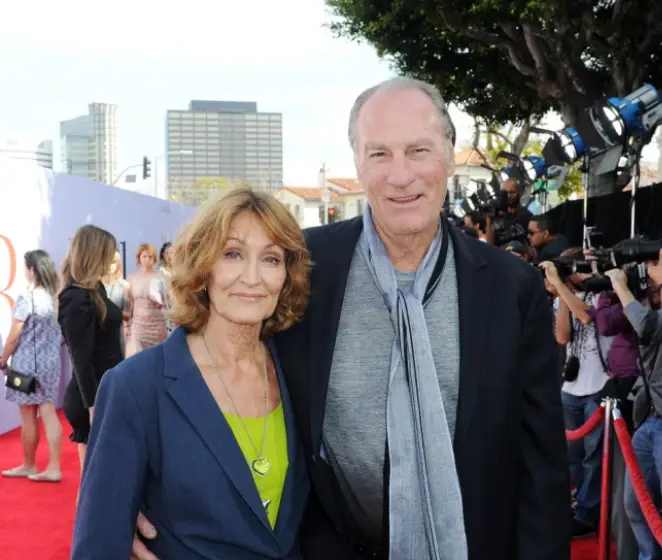 Craig Nelson And His Wife Doria (Source Getty Images; Via Closer Weekly)
He further described,
She's been a performer, she teaches tai chi, and she facilitates a lot of things that I don't have time for, like thank-you notes, letters. She's one of the most compassionate people I know, and she's my best friend.
A best friend indeed!
The pair are now married for about 34 years now, and life has given utmost happiness to the 77-year-old with a successful career to a blissful personal life.