Entertainment
Cush Jumbo's Supportive Husband Raising Relationship Standards High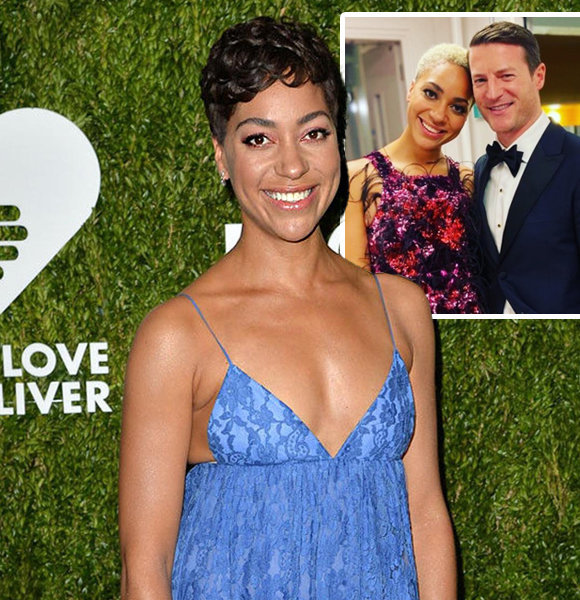 'The Postcard Killings' actress, Cush Jumbo, has marked her prominence as one of the well-received British actresses and writers. She has a serene personality that adds vibrant colors to her flourishing career.
Apart from having a colossal professional journey, her blissful personal life adds tremendous prosperity. Jumbo tied the knot in 2014 with the love of her life, her husband, and their love story is worth glancing at. 
Cush Jumbo's Husband
A wedding worth millions of memories is a dream to many.
However, Jumbo glistened her memories after she walked down the aisle with a man she had known for her whole life, a man she had immense faith in, a man who had always been her best friend before her special someone, her husband, Sean Griffin, a tech developer. 
When asked about her relationship with her husband, she mentioned how the couple had known each other for years, became friends, and then tied the knot.
Moreover, she added on how she never thought he fancied her. But little did they know destiny had a bright future awaiting the lovebirds.
In addition, amidst their relationship, Jumbo's career gained fruition in the United States, making their relationship a long distance, as she had to fly often for the sake of her rising career.
Also, read All on Rachel Uchitel's Past Relationships - Boyfriends & Husbands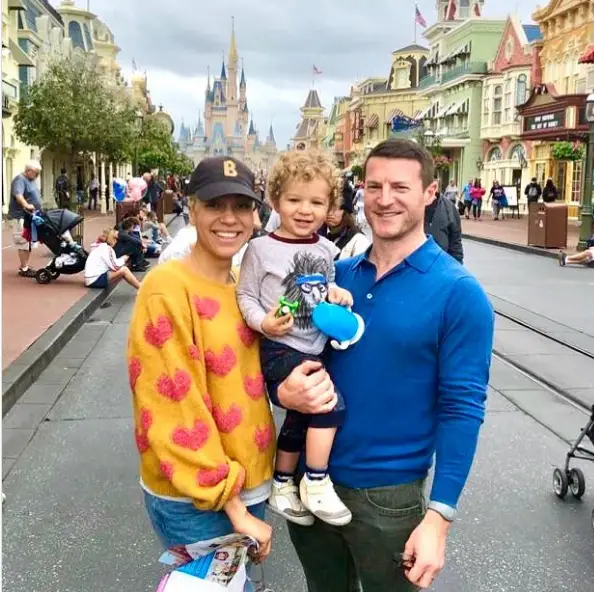 Cush Jumbo alongside her husband, Sean Griffin, and son (Image Source: Instagram)
Things could have taken a turn, and the relationship could have gone bitter, but her husband made sure to keep the essence intact, so he flew to New York with her to support his beau and keep things easy on her side.
Soon after, they got married, and four successful years later, they welcomed their son.
Cush Jumbo Mistaken for A Nanny?
Talking to Advocate once, Jumbo mentioned how she was mistaken for being the nanny of her own child by a woman who even tried calling the police on her. 
However, Jambo reveals how a story like this has been repeated in her life. Differentiating people based on color does exist to some point. Jumbo shared how her biracial color made a lady skeptical about her own son's relationship. 
However, the mistaken woman didn't dig in as deep as Becky's. She didn't call for the police. Instead, she immediately apologized for her blunder and went off.
Jumbo also added that the lady was mortified realizing her mistake and seemed truly ashamed of her deed. In her words, "She was completely mortified that she'd mistaken me. She was embarrassed and so upset, so apologetic."
Moreover, she also said how no one would have ever mistaken her for being her son's nanny if she had been with her son in any of the parks in London. 
In addition, she poured in her devastation, saying how the New York thing kind of upset her, as it hasn't happened for the first time. 
However, Jumbo forgave the woman; Despite many such repetitive incidents in her life, she has dealt with it boldly.
From her down-to-earth personality to her professional accomplishments, everything about her is worth the hype