Celebs
All on Rachel Uchitel's Past Relationships - Boyfriends & Husbands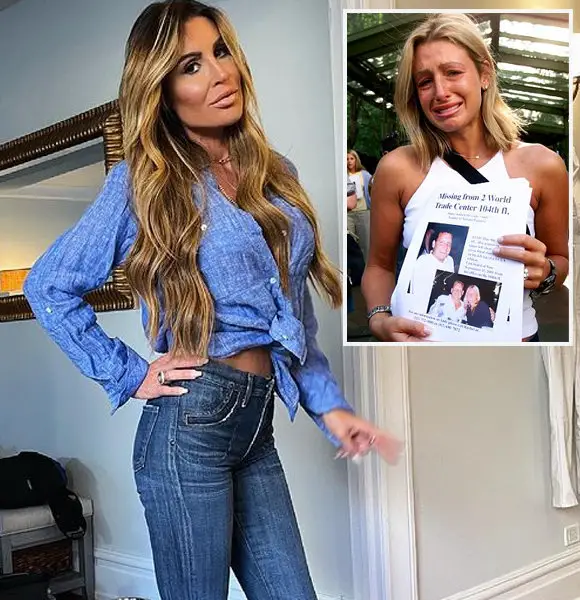 While certain public figures gained notability by entertaining people, Rachel Uchitel's road to being a public figure was not completely ideal. 
She was introduced to the world as a broken fiance who was looking for her husband-to-be during the 9/11 attacks. Sadly, he was killed in the incident, but her picture put her in the spotlight of the public figure. 
And over the years, for good or worse, she has been in the media limelight, especially for her boyfriends, husbands, and relationships in general. 
Rachel Uchitel's Relationships 
During the beginning of her media introduction, Uchitel was a scorned woman who had just lost her fiance Andy O'Grady in a very horrific incident. 
Her late fiance used to work in the World Trade Center, and he sadly died in the appalling event. 
It has been 20 years since the incident, and Uchitel still deeply keeps him in her memory.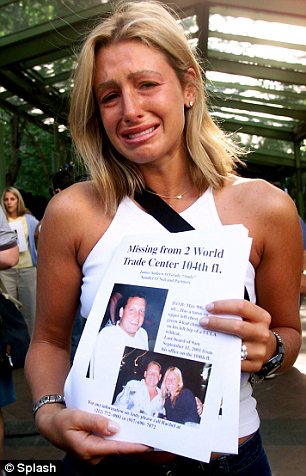 Rachel Uchitel Holding Her Fiance's Picture (Source- Daily Mail)
After all, they say love is eternal, a body might die, but the soul forever lives. She still recalls how she did not spend much time on the decade anniversary of the incident. 
"That was monumental for me. … It's very hard for me, so I don't go down there or spend so much time there."
She said in an exclusive interview with US Weekly.
Rachel, who has a daughter, now said how she would gradually know about the incident as she grows up and that she has grown up "knowing about Andy."
Uchitel also pets a dog that she found two days after the incident, Rudy. 
In one way or another, Andy will always be with her, and as for her, she has a memory of him that shall always keep him with her. 
 "I have a bracelet that I had made with his name on it, and in my wallet I have a laminated picture of him," 
She said, further revealing how she keeps memories that meant to her and Andy in her apartment inside a box. 
Despite having a neverending despondent in her life, the tragedy has only made Uchitel stronger. 
But she, at times, has additionally experienced relationships that have failed and did not work out. 
Rachel Uchitel's Past Relationship 
Moving on from a relationship is usually very hard, but it's really tough when you have to go through the loss of your loved one and give a chance to love again. 
For Uchitel, she has given a fair shot to romance in her life. She has been in the news to date a few men in her past and has also been married two times. 
Yet her most talked-about relationship was with Tiger Woods. She was in an affair with a famed golfer Tiger Woods, but before him, she was married once. 
A few years after the death of her fiance in 2001, she married her first husband, Steven Ehrenkranz, in 2004, but her marriage lasted for a few months, and they separated the same year. 
Later in 2009, she was speculated to have dated Tiger Woods or precisely have an affair with him. However, she denied the news later on. 
She was then in an affair with David Boreanaz, an American actor. Boreanaz did confirm the affair between the two and the relationship that happened when his wife was pregnant. 
She then got married to her second husband, an insurance underwriter, Matt Hahn, in late 2011. The couple had a beautiful daughter together in May 2012.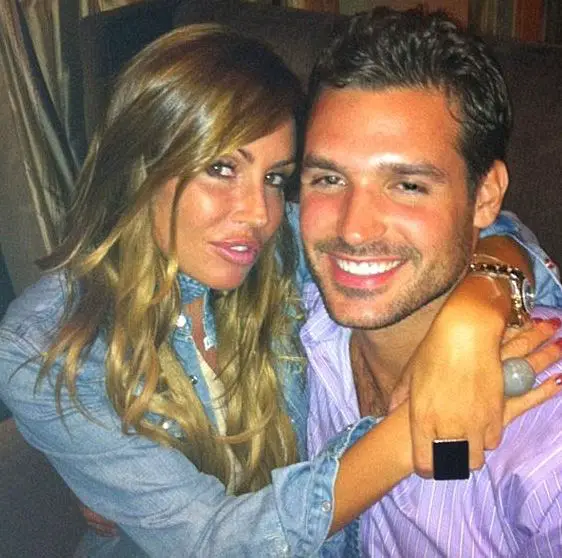 Rachel Uchitel And Her Ex-Husband Matt Hahn (Source- Daily Mail)
Sadly, the two also separated in 2014. 
She then later dated Dorit Kemsley's husband, PK Kemsley. Back in 2010, she was also accused of having an affair with Jeremy London by his own wife. 
Although there have been men like Harry Dubin who did want to see where the future would head with her, Uchitel seems to have finally found a pick for her. 
As per Daily Mail, Uchitel was on a website that connects women to wealthy men who would pay for their company (let's say, sugar daddies). 
There she found Ed Batts, a san Diego lawyer who had left his wife and her three kids to move to "where Uchitel is living."
It has also been reported that she was offered to pay her rent, give her monthly allowance, and so and so that Ed even wanted to change the locked of his mansion so that she could move in. 
This relationship of theirs had sparked a whole media frenzy between her and his wife. Talking about which she told Page Six, 
"It's sad that the media has yet again taken a story out of context and are trying to paint me as a mistress, when that is not the case."
While there is not much to say about where this relationship is headed, we do wish that after battling through such harsh times in her life, Uchitel finally finds the love of her life and gets what her heart desires.