Celebs
Dagen McDowell's Mother's Fight with Cancer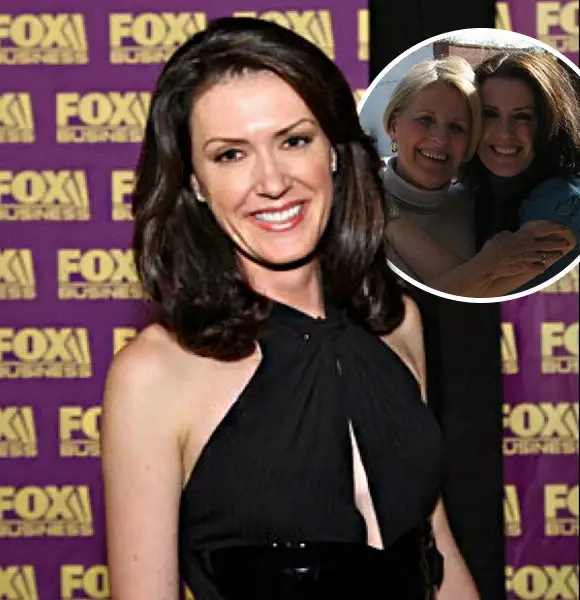 American anchor and Fox Business analyst Dagen McDowell has been in the business for over two decades. 
This hardworking individual has taken up many roles in Fox News and brilliantly does justice to them all. 
However, as of very recent, people have begun questioning, "What happened to Dagen McDowell?" speculating she is fighting some illness, an illness as fatal as cancer.
So, all of the rumors have created worry amongst her well-wishers, and they seem to be looking for answers. 
Does Dagen McDowell Have Cancer?
The Fox News business correspondent McDowell's acute understanding of business and a knack to analyze it has landed her amongst one of the best female business analysts of the time. 
She has been contributed a lot to Fox News for a long time and still remains active on the platform. However, recent news has surrounded her speculating she might have cancer or some deadly illness. 
Many people have asked, "What happed to Dagen McDowell?"
Well, to be very upfront, we do not know anything about her suffering from cancer as she hasn't come forward addressing the rumors. 
So, we don't think we really can confirm the rumors, and neither are we able to find some truth to the story. 
However, McDowell had witnessed cancer up close when her mother was a victim of the life-threatening illness.
Her brave mother lost her life to a battle with cancer. McDowell's mother battled metastatic lung cancer, which had spread to her backbone and pelvis. 
On the occasion of World Cancer Day, back on February 5, 2021, the Fox News correspondent shared some words that her mother told her while the illness had grasped her. 
Also Read: Does Steve Doocy Have cancer? Is His Wife Suffering from a Chronic Illness?
Her mother's words indeed show what a brave woman she was. 
Dagen McDowell's Mother's Battle with Cancer 
No wonder her mother tried to beat the illness, but unfortunately, she lost her life to the illness. McDowell, on her Twitter, shared her mother's words, 
"Don't feel sorry for me. I've enjoyed a long life. Weep and pray for those dying from this disease who have so much life left to live, so much joy left to give."
These words are truly heartwarming, as much as it is sad to read, considering what Dagen must have gone through while hearing these words from her mother. 
As they say, though, things in life teach us to be tougher. This unfortunate event did positively impact McDowell's life; it made her stronger and have greater perseverance in life. 
One example is when she shared how whenever she is having a "garbage day," she thinks about her mom and remembers how she never complained even when she was fighting stage 4 lung cancer for five years. 
She still misses her mother very much and often takes to her social media to post about her.
Back in 2020, remembering her mother, she posted a picture of her beautiful mother and shared how it has been hard for her. 
Dagen McDowell Shares A Picture Of Her Mother Remembering Her (Source Instagram)
She wrote, "BC. Before cancer. I still pick up the phone every day to call you, shaken when I again realize you're gone. I love you, Momma."
It is no wonder that life has been hard for McDowell. Seeing her mother go through the fight for five years of her life and ultimately losing her due to health problems was surely heartbreaking. 
Read More On Dagen McDowell's Life: Dagen McDowell and Jonas Max Ferris Affair: Unsuccessful Married Life and Divorce with her Ex-Husband?
But to see her standing tall and smiling through life still shows the kind of strength she holds in her.