Music
All about Dallas Austin's Previous Relationships & Children
Dallas Austin Has a Staggering Net Worth But the Details of His Wife and Children Are the Ones Not to Miss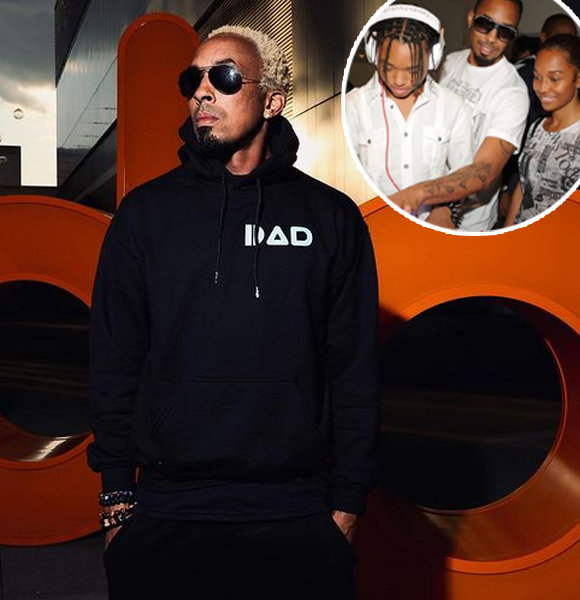 Multimillionaire musician-songwriter Dallas Austin's successful career is very upfront to the world; however, in contrast, he has concealed his private life details. 
But as they say, even the littlest details of famous personalities find a way to slip into the media. So, the details of Austin's relationships also found the way to make headlines. 
Dallas Austin's Wife & Past Relationships
The music producer has been linked to a few women throughout his career, but the relationships gave him a memory of a lifetime. 
He dated Rozonda 'Chilli' Thomas for almost a decade until Chilli reportedly left Austin for Usher, a renowned R&B and pop singer. But this decision taken by Chilli took a lot of her to make. 
For those who do not know, Chilli belonged from a girl group, TLC, that ruled the industry, being probably the most prominent group after spice girls. 
Reportedly, Austin cheated on Chilli, but despite the infidelity, she decided to stay with him and give their relationship another chance.
Although Chilli and Austin were yet to get married, Chilli once expressed how she stayed with him because she wanted to have a baby with him even though it "broke her spirit." Talking about the experience, she said, 
"I cried every day for nine years and stayed with Austin to become pregnant again because the baby I didn't have was with him,"
Eventually, seven years into their relationship, their son Tron was born, and shortly Chilli took another route in her life and started a fresh start with Usher.
Dallas Austin With His Ex-Girlfriend Chilli & Son Tron (Souce Amomama)
Their relationship, however, wasn't just tested by Austin's actions. Before Tron, Chilli was pregnant by Austin's baby, but they decided to abort. 
Chilli and Austin's relationship dates back to when they worked together on the music for TLC. However, their professional partnership turned into something more significant, and in no time, Chilli was pregnant with Austin's child.
She, later on, decided to abort the baby, a decision that would haunt the "Waterfalls" singer for years to come. 
 "it was one of the biggest mistakes."
In an interview with VH1, she recalled how her actions, taken to keep her career steady, were regretful. But, now, Troy is of age where he has chosen what he wants to do in the future, and it is music. 
But he states that it wasn't his parents' decision to push him in that field and that they are supportive of him even if he "was going in the opposite direction."
Troy & Chilli In An Interview
Apart from Troy, Austin has three other children. But it is hard to map the mother of his other children. He has two sons, named Cypress and Dom, and a daughter who is also a grown-up now. 
He likes to keep his kids and romantic relationships away from the media. His last reported relationship was with an Australian actress Nathalie Kelley with whom he was together from 2007 to 2013. 
The father of four now lives a multimillionaire life along with his beloved kids and mysterious partner(if there is any). A personality who once was in the news for going through financial trouble is now one of the wealthiest producers of the industry. 
Dallas Austin's Net Worth 
Who knew a music producer associated with Madonna, Michael Jackson, Janet Jackson, would face financial troubles in his career. But back in 2008, it was reported that he had fired many of his staff due to "money problems," but the producer denied all the claims and said, 
"How could I be broke when you open up DUB magazine and I'm standing there with nine cars? I've always been my own investor. I own all my companies by myself. I don't have no partners."
Whether it was true or untrue, the truth now is he stands at a net worth of a whopping $35 million net worth, as reported by CelebrityNetWorth, and lives quite a wealthy life. 
Know About Madonna's Daughter: Lourdes Leon Wiki, Education, Net Worth, Boyfriend
He also has rented his house, which potentially earns him 20 grand a month, adding to his massive net worth. 
But he does not believe in stacking all the money; he instead helps the needy by associating with his organization, Dallas Austin Foundation, which works towards providing youths with the funds and resources to attend college and expose them to various music programs.