Damien Haas recently posted a picture with his possible girlfriend which has somehow subtracted his gay speculations from the picture.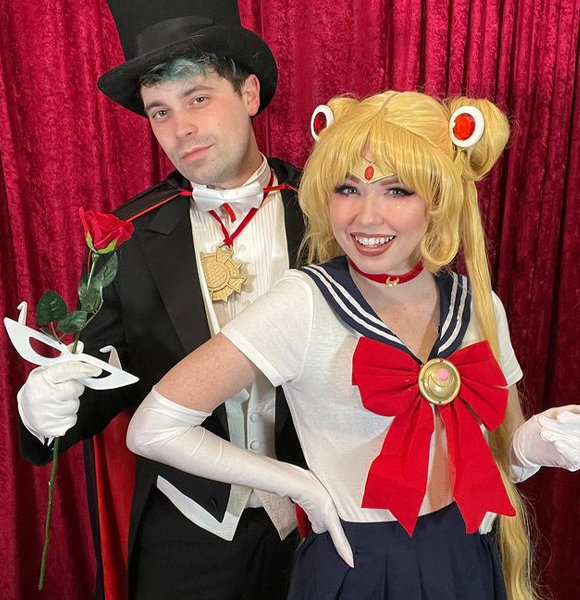 American actor Damien Haas, who has encapsulated millions of people with his charming aura, seems to be now entirely encapsulated by the charm of a young woman with whom he has decided to start a journey of love. 
Damien Haas's Girlfriend 
November? Did you mean "Halloween victory lap?"
A recent caption of Hass, which he posted alongside his now girlfriend, comes after a series of pictures that the Smosh Pit Weekly host posted on his Instagram, which confirmed his relationship with Saige. 
On November 1, both the love birds took to their social media to share beautiful pictures from Halloween. Both of their posts came as a shock for many as the two have not officially mentioned anything. However looking at the way the two look at each other and their body language, we are sure, folks, that the two are very much dating. 
Their Instagram comments are filled with people wanting to know if they are together and speculating that this is a way of them making their relationship official, and it very might as well be the case. 
So, there you go! It looks like the German-born American celebrity is in love with Saige and despite them not making any official statements, the picture speaks for itself.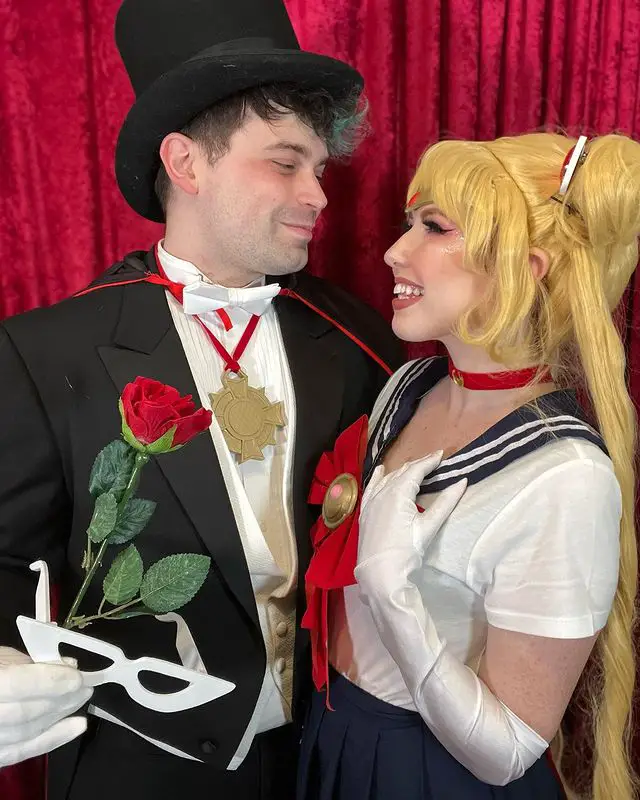 Damien Hass And His Girlfriend (Source Instagram)
We mean, you tell. JUST THE WHEY LOOK AT EACH OTHER. MELTINGGGGGGG!
So any conversations that had happened of Hass being gay or being speculated to be gay, this will undoubtedly clear up many things. 
Saige is an American actor who is also an official member of the Smosh Family, which consists of the Smosh and Smosh Games cast members. And most people might already know, Haas is also a member of the Smosh family.
Saige and Damien have a lot in common; apart from being cast members for the Smosh channel on YouTube and Smosh Games, the two are also very active on Twitch and have their own personal accounts. 
Another Twitch Streamer: Tyler Blevins Wedding Almost Cancelled; But Ninja's Wife Said Yes, How?
Damien might have decided to spill the matters of his relationship at a slow pace, but his career has permanently moved with the speed of light. 
As an active member of multiple ventures, Hass's hands are indeed full of work, but they are also full of generous revenue that he accumulates from his numerous ventures. 
Damien Hass Net Worth 
The new age, 30, actor and social media personality was born in 19,90 meaning he will soon celebrate his 31st birthday. Hass, age 30, entered the Smosh family in 2018, and he hosts The Damien & Shayne Show alongside appearing in Smosh Games, Smosh Pit Weekly, and their main channel Smosh. 
However, his talent extends to television as well as he was seen at Disney's So Random as Damien Johanssen. Standing at the height of 5'11, Hass, at the age of 30, has touched many heights in his professional life and now stands as one of the notable media personalities. 
Another Famous Streamer: Twitch Streamer tyler1 Bio Unveils Girlfriend, Dating, Height, Net Worth
Apart from his salary from being a cast at the Smosh family, he also earns a generous amount from the donation he gets from his Twitch stream. 
Undoubtedly, Hass boasts a hefty net worth of a six-figure range. So, it will be fair to say that the So Random star now lives a fulfilling life alongside a beautiful partner and gets to work alongside her every day.