Celebs
Dan Byrd's Life Alongside His Wife & His Career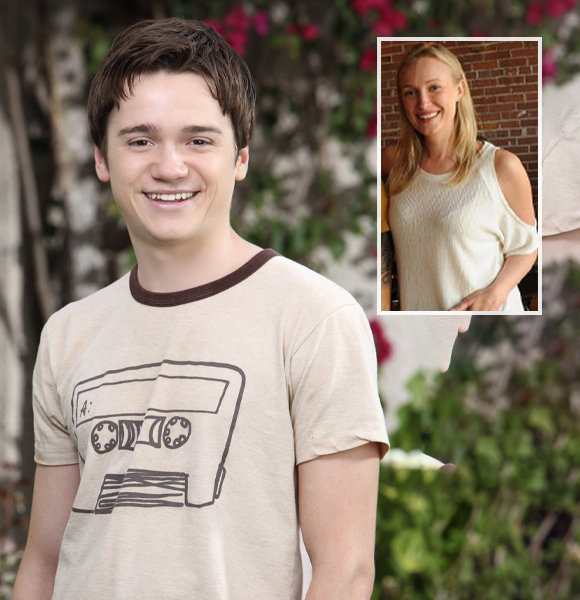 'The Good Cop' actor, Dan Byrd, is known for playing in 2004, 'A Cinderella Story.' The actor since then has appeared in many notable movies and TV shows. 
Byrd started his career in 1999, and as his career has grown to touch new heights, so is his family. Now, at age 36, he lives quite a content life with his wife and his family.
Who Is Dan Byrd's Wife? 
Dan has been married to his wife, Lauren Smith, since 2016.
Unfortunately, Byrd is not precisely the kind of personality who likes to keep his life public or bring any private information to the public. As a result, the details of his life with his wife are pretty scarce. 
But hey, if you know us, you do realize we won't let you go empty-handed, right?
Although not active on social media, Byrd's wife holds a significant position on her professional front. 
She is the owner of a restaurant named, Two Birds Taphouse, a gastropub. It opened in July of 2016.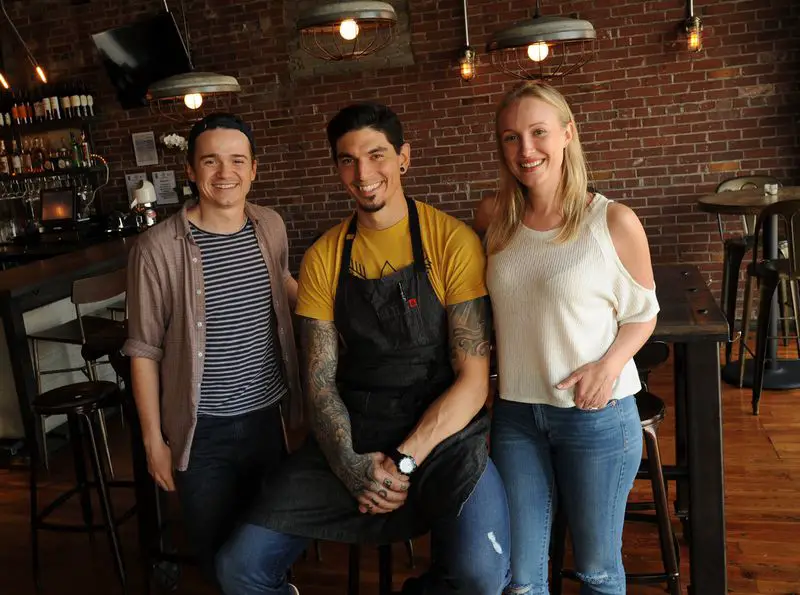 Dan Byrd (Left) With His Wife (Right) In Their Restaurant (Source- AJC)
The place was "reimagined as a contemporary gastropub" by Dan Byrd and his fiancee. Yes, the pair were not married during the time of the start of their new venture. 
By the looks of it, the pair got married back on September 24, 2016, as their wedding registry is labeled on the date. 
Also Read: Josh Groban Married Talks! Wife To Be & Dating Status Of The Good Cop's Star
The couple had a wedding registry where guests could purchase gifts for them, and a part of the purchase would go to donations for charity.
Byrd came into the industry quite early, and he has already achieved much during the time in his career. 
Byrd and his wife do not share any children together, but the two seem to be busy planning a future for their family as they are occupied working, Smith managing their business, and Byrd actively being involved in the acting field. 
A field that has given him a job that is still strong and standing coming to two decades. 
Dan Byrd's Career
Byrd entered the industry when he was about 14 years of age. He starred in 'The First of May' and 'The Price of a Broken Heart' as a debut in his career. 
Eventually, Byrd was getting cast on big banner projects.
From his appearance in 'CSI:Cinderellaene Investigation' to 'The Guardian' to 'A Cinderlla Story,' Dan explored the industry, ventured to different forms of acting, and experimented with his craft a lot. 
From age 14 to now, he has never really taken a break in his career. As of recent, he was seen in 'Utopia' and 'Young Sheldon' in the role of Pastor Rob for two episodes. 
Byrd has worked with actresses such as Emma Stone, Courtney Cox, and many talents from the industry that some can only wish to share a screen with. 
His other most notable roles are from the remake of 'The Hills Have Eyes,' 'Cougar Town,' and 'Aliens in America.'
With such strong credit to his name, Byrd's journey can surely be deemed successful in the business, and well, there is much more to come for this young actor.