Music
Dana Winner with a Mysterious Man? Is He Her Husband?
Dana Winner, a mother to her daughter, has her fans curious if the man appearing on her social is her new husband.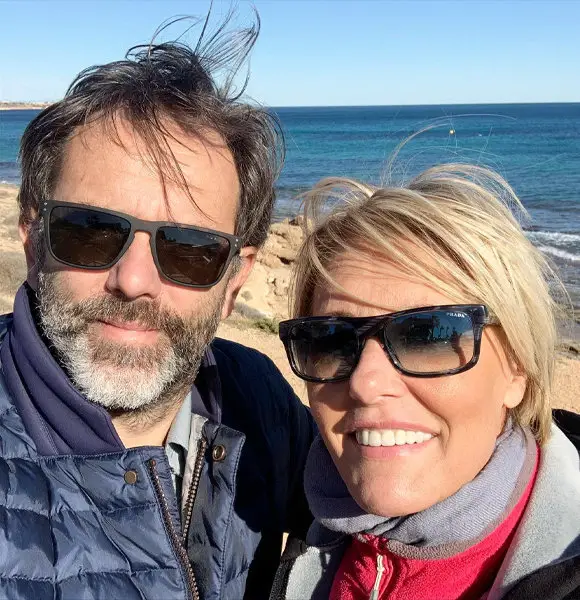 Belgian singer Dana Winner's love life is back in the spotlight again after a mysterious man appears on her Instagram handle.
The Westenwind singer seems to enjoy flourishing love life with her new partner after over a decade of separation from her past husband. With the revelation of her beau on her 'gram, the singer has her followers bombard the internet with questions regarding her newfound relationship. 
Is Dana Winner Married?
Happiness hasn't stopped pouring in Dana's new life, with the company of her mysterious man as seen on her social handle. While she did not reveal anything about their relationship in her posts, it would not be accurate to say the couple is married. 
But judging the chemistry the couple reflects through their pictures, they seem to share a close bond. Winner has decided to keep the identity of her new partner concealed, but that does not stop her from posting her day-to-day life with her new beau. 
The pair enjoy their beach times, sun-basking in front of waves, and are accompanied by a little fur baby on their walks. The picture posted by Dana on March 17, 2021, featured a selfie with her mysterious man and a cute little fur baby. Posting the picture, she captioned, 
"We enjoyed a nice walk in beautiful Limburg!"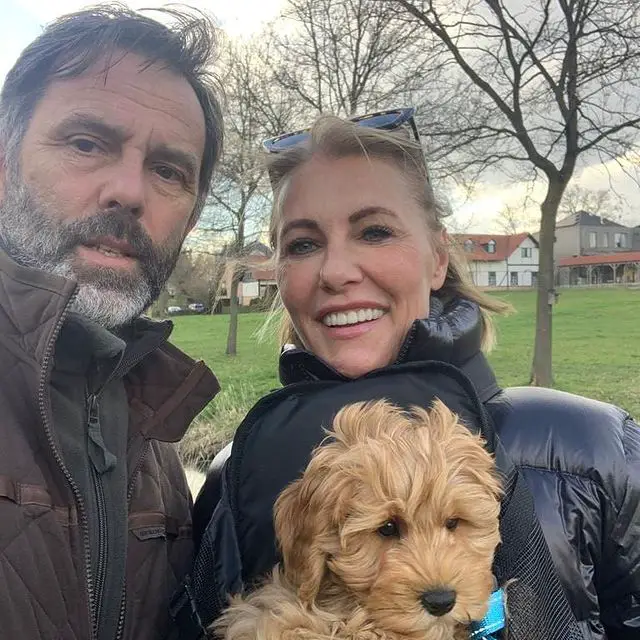 Danna Winner With Her Beau & Dog (Source Instagram)
Before this new mysterious man started making appearances in her social media feed,  she was in a short-term marriage with her previous husband, Wilfried Van Baelen. 
Her relationship with her previous spouse lasted from 1998 to 2006. The reason for their separation remains confidential, but she and her husband are parents to a beautiful daughter named Chinouk Van Baelen. 
Her husband has also been reported to have co-written a song, Hopeloos en Verloren, with his then-wife,
However, the relationship ended, Winner shared a precious gift with her ex-husband, their daughter. Winner's gorgeous daughter at times makes an appearance on her famous mother's Instagram account. 
Although being a child from a famous mother has its perks, it comes with its own drawback. Why so?
Because Chinouk was exposed to harsh criticism back in 2018 when she appeared in an event to talk about the wrong aspects of bullying. 
More On Another Singer: Liam Hemsworth & Miley Cyrus Are Married! A Wedding Over Christmas
Dana Winner's Daughter Bullied?
The platform where Chinouk participated in preventing bullying became the same platform that made her experience severe bullying. 
She appeared on the program named 'Jong Geweld' to talk about the issue of bullying, but that led her to garner several adverse reactions on Twitter.
"After the episode in which we visited young people in psychiatry, I got negative reactions on Twitter. I was very surprised, because I just joined that program to prevent bullying."
Said her daughter after getting the backlash. She further stated how she was called "arrogant."
Nonetheless, her daughter took all the negative comments to her advantage and spoke up about how wrong that was, and shared to people that even she did not have a free pass for it. 
"After my counter-reaction, I received more than six hundred messages from young people who wanted to share their story. Young people with problems at school or at home saw me as a point of contact. That did me good."
She shared. 
Similar Stories: American Journalist Emily Bazelon, A Rising Voice On Abortion and Bullying, Juggles Between Her Work and Personal Life
By the looks of it, Winner has successfully raised her child to have thick skin. After all, she knows exactly how the media works and how the social media world can be toxic for a media personality as she has been in the industry for decades now. 
Winner's last release was her album named Purr, which she released in 2016. From releasing her first single, "Op het dak van de wereld," to now standing tall with 26 albums and 73 singles & EPs to her name, there is no doubt why Winner is so successful and extremely popular in Germany and South Africa.