Entertainment
David Avery Is a Father! A Look Inside His Family with Wife and Daughter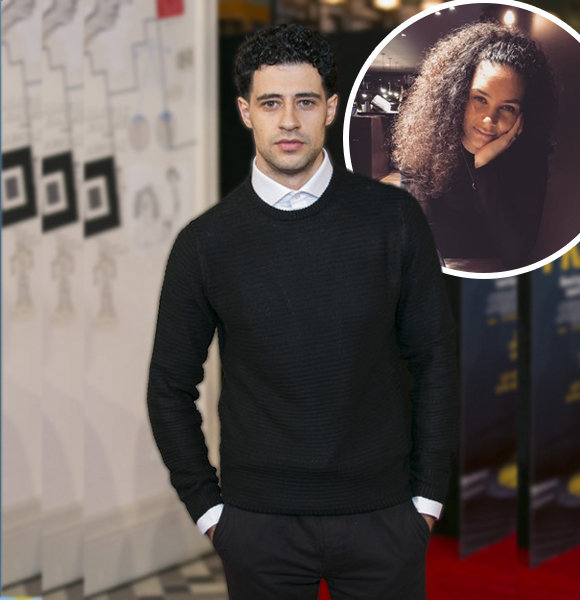 British actor David Avery has a lot to offer. Experienced in theater, film, and television, David has been in the industry since the 2000s and has given an exemplary performance in each project. 
His love for acting and cinema eventually led him to meet the love of his life, his wife, too. Together, they have a small and cozy family.
Get to Know David Avery's Wife
David is married to filmmaker Joelle Mae David. 
When David's captivating on-screen persona is combined with his wife's skills behind the scenes and cameras, you end up with a filmmaker's dream team. 
Joelle is the founder of Bluebird Pictures. She single-handedly founded the company, which has grown to tenfolds now.
Moreover, that's not the end of Joelle's list of talents. She is also a writer, and David himself has played one of her characters on-screen.
The husband and wife aren't just a cinematic duo; they are also parents to their beautiful daughter, Rumi. 
Joelle gave birth to Rumi, their only child, in 2021. David took to Twitter to announce the good news and was met with a wave of good wishes from his followers. 
The 'Starred Up' actor tweeted,
I became a father on Tuesday to a beautiful baby girl. To my partner Joelle, I'm in awe of what you did. I love you both so much.
Likewise, he also shares his wife's achievements and upcoming projects on social media, like the proud and supportive partner he is. 
David doesn't like giving out too many details about his family, but he's open to sharing pictures of his dear fam on social media, giving the fans a window into his personal life.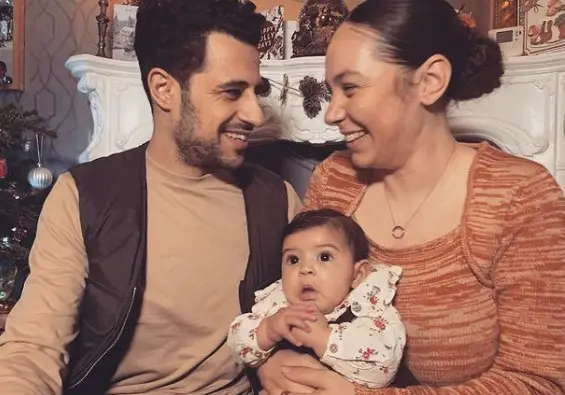 David Avery's Spouse and Daughter (Source: Instagram)
Every occasion and special day is incomplete without his partner's company. He thoughtfully posted pictures of Joelle on her birthday and Women's Day, showing off his beautiful and talented wife to the world. 
The romance is still well-alive and evident between the two. "I love you more and more every day x," he wrote on her birthday post. 
Similarly, his precious daughter doesn't miss out on the love either.
"You've been here before. I can see it in your eyes. You are love. The amount of happiness you have already brought is immeasurable. I love you Rumi. Happy New Year," he wrote in the caption of a post featuring his adorable one-year-old. 
You might like: Matthew Gravelle, His Wife and His Life Alongside His Family
 Apart from his wife and daughter, another special lady has also appeared on his feed. She's none other than his mom. 
In the caption of a throwback picture of him and his mom, he wrote, "Happy Mother's Day the love you gave me remains strong and present. Thank you mum & I miss you so much. Xxx."
From the looks of it, David must have had a great childhood, and subsequently, his adult life has been gratifying as well.
More on David Avery
David was born on 6 April 1986 in Birmingham, England. His parents have roots in Cyrpus, but he has shared that he is of mixed ethnicity with "predominantly Cypriot with some Egyptian" heritage.
He also has a brother who is a music producer in the United States
At age 36, he has seen the heights of success as an actor. His acting credits include 'Brothers With No Game,' Borderline,' 'The Inbetweeners Movie,' 'Lost in London,' 'The Night Manager,' and more. 
The actor stands tall at the height of 5'11" and has earned a substantial net worth from his projects.
Surely, he will continue to grow and achieve more in the future.