Entertainment
Matthew Gravelle, His Wife and His Life Alongside His Family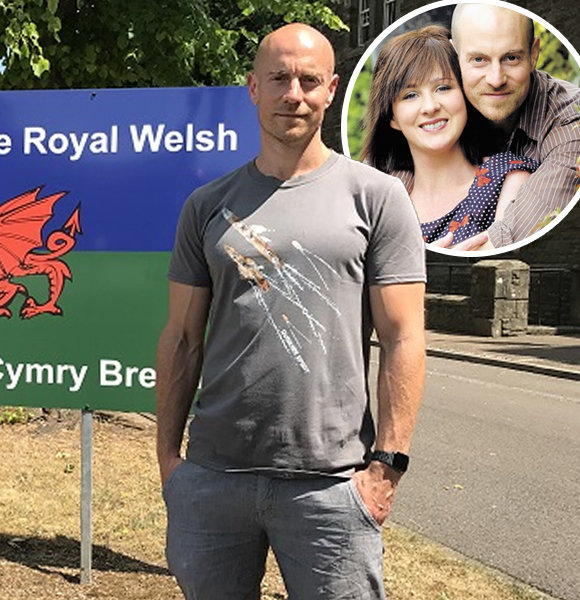 Welsh screen actor Matthew Gravelle gained notoriety through the drama series 'Holby City' and 'Belonging.' 
He has credit in over a dozen of Television series. As of today, he balances his professional life with his personal life, which consists of his wife and a very happy family. 
Who is Matthew Gravelle's Wife? 
Matthew has been married to his wife, Mali Harries, for a long time now. The two tied the knot in 1999 and have shared happiness and sorrows with each other for over two decades now, for almost 23 years. 
Gravelle and Mali have also worked together in a show.
They were the star of a radio comedy. Mali, like him, is also an actor, and the two played a newly-engaged couple in the BBC Radio Wales comedy series. 
In the business, you have to take up many roles, sometimes of a husband, sometimes of a father or a boyfriend, and for Matthew's children, it does get confusing to see their father on-screen with a completely different family.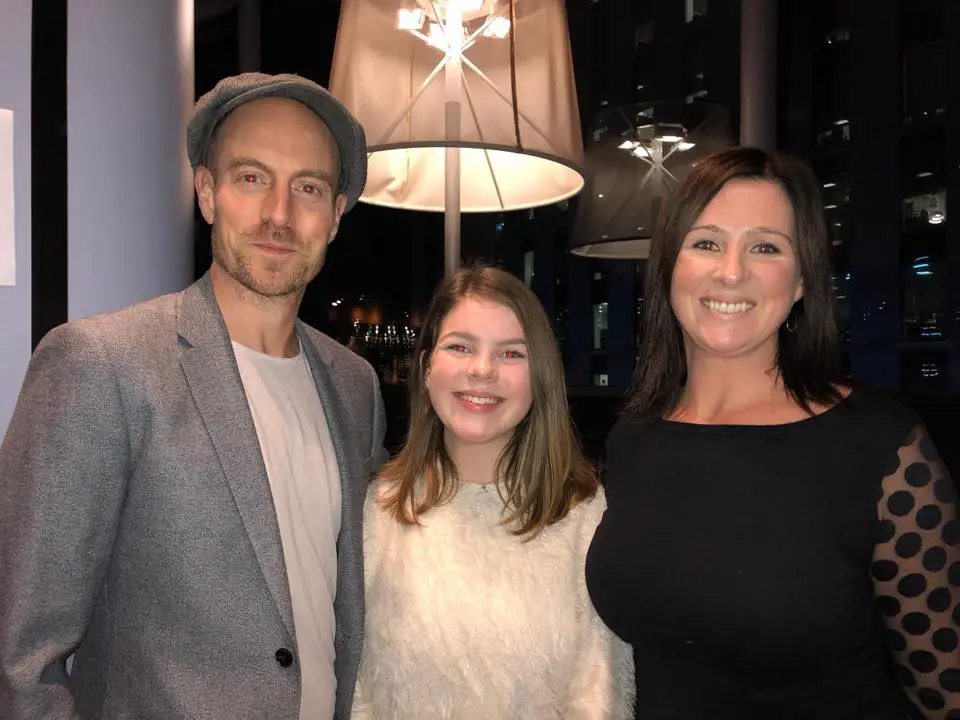 Matthew Gravelle with His Wife and Daughter (Source Facebook)
His portrayal of Joe Miller in 'Broadchurch was so good that his own wife was fearful of him and was scared to leave their children alone with him. 
While his wife obviously knew that it was his on-screen character, the world was still spiteful of Matthew because of his role. This just goes on to know what an amazing actor he is. 
Know More: Graham Wardle Shocks Everyone ! Reveals His Divorce with Allison Wardle
Coming back to his children, the parents had to make their children sit and understand that he wasn't a bad man and that was just a role that he played on the TV. 
He admitted to briefing his children about his character before the season premiered.
However, he said how they do get it that it was part of his job and he was acting, and they do know that it's pretend, so they are not much affected by it. 
"The [children] get it they just know that [acting is] what we [me and my wife] do and they know it's pretend so they're not affected by it and I kind of briefed our kids before the first one came out.."
He then funnily shared telling his children that the program has been quite successful, so people might come up and say things about him. 
"..just before the revelation and said 'look there's this programme, it's been quite successful, people might come up and say "you're a killer," I'm not a killer it's pretend.'"
We hope no one actually sent hate to Matthew; after all, he was just doing what he was supposed to, giving a world-class performance and convincing people of his character.
And it went well, considering that whole of the British deeply disliked his character on the show. 
Matthew is an amazing father and an equally amazing artist who is now on the road to touching the height of success. 
And we are sure he will get there sooner or later because the outstanding performance that he has executed in Broadchurch is just a start to his career.