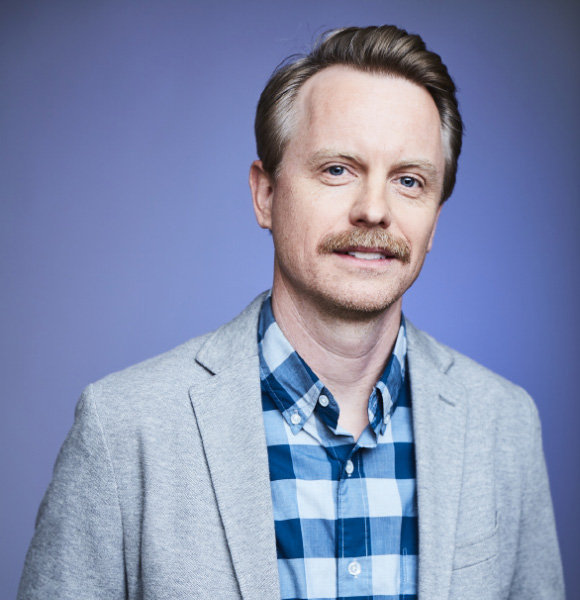 David Alan Hornsby has dominated the big screens with his incredible talent as an actor, screenwriter, and producer.
Most known for his portrayal in It's Always Sunny in Philadelphia, the actor has over a dozen works under his belt, making him a multi-million dollar net worth-making personality in Hollywood. 
What Is David Hornsby's Net Worth?
Let's first take a rundown on his humongous career. Beginning his journey in the industry as early as 1999, the actor made his TV screen debut with his role in ER. 
While he appeared in the series for only one episode, he landed a small role in Pearl Harbor in 2001. The American romantic war film was a major success making 449 million dollars in revenue in the Box Office. 
No wonder David's association with the film added to his net worth. Ever since appearing on Pearl Harbour, he has not remained away from the big screens and kept portraying significant roles in numerous films and TV series. 
In his further works, he appeared in The Joe Schmo Show in 2003 for ten episodes. The same year, David also landed a role in Six Feet Under, playing Patrick for seven episodes. 
Likewise, his television career was escalating after making memorable appearances in The Mullets, Jake in Progres, Threshold, and so on.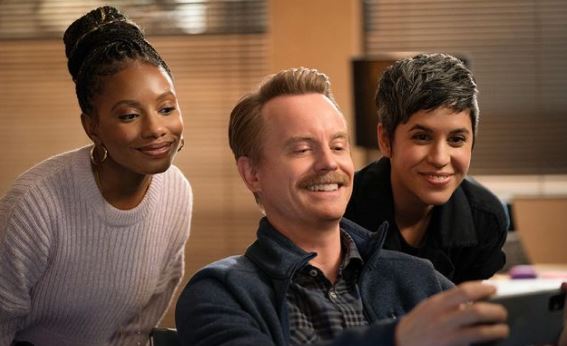 David Hornsby portraying in Mythic Quest (Source: Instagram)
Get to know - Matt King's Super Secretive Love Life & His Career
Parallelly, he also explored diversified roles in the film such as Minority Report, Christmas with the Kranks, Aliens vs. Predator: Requiem, and Pretty Bird. 
But, it was not until 2009 that David began receiving main roles on TV screens. That year he cracked a deal with Fanboy & Chum Chum, where he appeared as a lead playing voicing the character Fanboy.
Likewise, one of his main roles includes How to Be a Gentleman. But this time, besides playing the main character, David was also responsible for the creation, writing, and production of the series. 
Soon after, he appeared as a voice actor, writer, co-creator, and executive producer of Unsupervised. As he continued to establish his name in the industry, the list of films and TV series he was part of began increasing rapidly, along with the substantial rise in his net worth.
As a result of his flourishing career in Hollywood, Celebrity Net Worth claims David's net worth to be 10 million dollars as of 2021.
His multi-million dollar net worth is evidence of his success in the industry, which only seems to multiply judging his brilliant works. 
More on - What Caused Amber Anderson to Split with Her Boyfriend?
More on David Hornsby
David, height five feet ten inches, was born in 1975 in Virginia. Having identified his passion from an early age, the actor received his education in acting major from Carnegie Mellon University.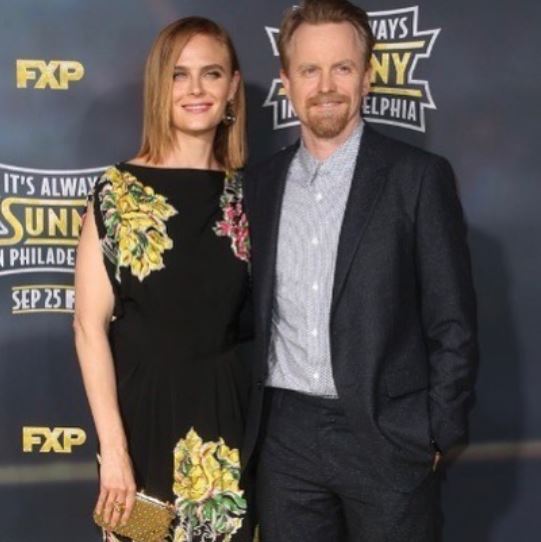 David Hornsby with his wife (Source: Instagram)
His refined acting is the product of his education and hardcore determination to garner success. As his acclaimed professional front is quite well-known to many, he is also blessed with fulfilling family life. 
David married his beloved wife, Emily Deschanel, on September 25, 2010, with whom he shares two sons, Henry Lamar and Calvin. 
Like David, his wife is also an actress well-known for her portrayal in Bones as Dr. Temperance.
Both being in the entertainment industry are understanding of each other's profession and let it take a toll on their balanced personal and professional life.
Lucky in all aspects, David's personal life is smooth sailing, as is his professional life.