Sports
Dejounte Murray's Endearing Relationship With His Daughter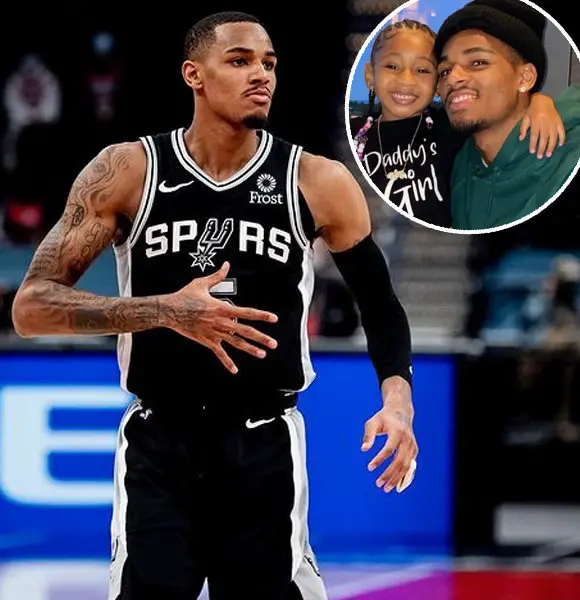 Dejounte Murray is a professional NBA player representing the San Antonio Spurs. The young player has achieved tremendous progress since in professional debut in 2016.
All the credit for his achievements goes to his daughter, according to Dejounte. Indeed, Murray is an extremely loving father and has termed his daughter the reason behind his success.
Meet Dejounte Murray's Daughter
Dejounte Murray's daughter, Riley Murray, was born on July 14, 2017. With her arrival into the world, she has changed her father's route in life.
Dejounte has openly mentioned his daughter to be his source of motivation to push forward. Speaking to Fox Sports, he explained the joy he felt after the birth of his baby,
It's love. It's really love. If I go broke today, tomorrow, the love isn't going to change.
Murray also said he wouldn't be in the NBA if it weren't for his child. He believes that he would've fallen to the wrong tracks, and because of his daughter, his mind has stayed in the right place.
"I would have nobody to do the right thing for. So my daughter coming into this world, it saved me. A lot of people say that type of stuff. But I mean that." he said.
And he has truly stuck by his words. Murray tries to give his little one the best life possible. He wrote a long message from the heart in an Instagram post on her birthday.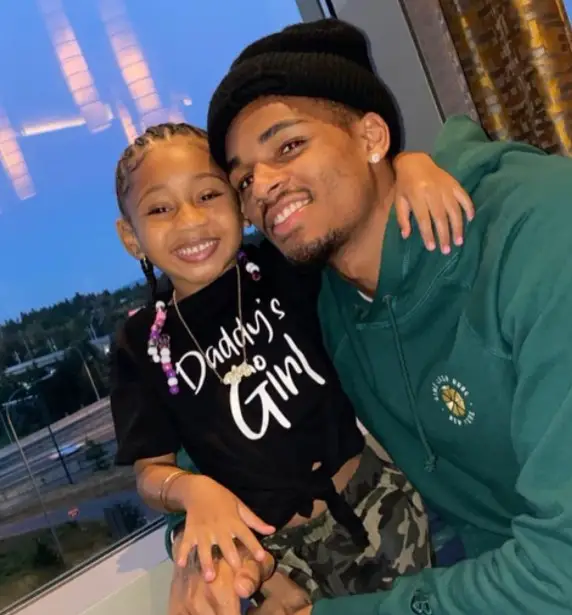 Dejounte Murray With His Daughter (Source: Instagram)
"RILEY MURRAY  Was The Best Thing To Ever Happen To Me. And Being Around Her Has Taught Me Patience, Accountability, How To Love Someone Like No Other. My Baby Alone, Is What Kept Me Focused And Keeping Me Focused." the NBA star wrote.
Likewise, he added,
"I Have Realized How Important It Is For A Child To Have Parents, But Really A Little Girl To Have A Father Who Loves Her Unconditionally And Can Show Her Real Love So No Matter What, As She Gets Older She Will Never Settle For Less!!!! Daddy Loves You, Daddy Adores You And Daddy Will Always And Forever Make Sure You Are Great!!!!!!"
Those words come from a heavy place in Dejounte's heart as he had a rough childhood, and he's now made a point not to let his dear baby go through the same pain.
Dejounte Murray's Background
Dejounte comes from poverty and crime-stricken neighborhood in Seattle. On September 19, 1996, he was born to his parents, who sadly weren't around that much during his childhood.
Drugs, crime, and lack of money; that was the grueling environment Murray was born into. His mother was serving time in prison, so he could not be with him, and his father struggled with substance abuse.
Read more on athletes: Darius Slay's Life with Wife - Talks About Being a Teen Father
He had to see the ugly picture when he was just five years old. He understood that his environment was not normal for a child but did what he had to do to survive. 
By his teenage years, he was struggling with demons of his own. The flip switched only when he saw his uncle going to work regularly, and he realized that he wanted that kind of life too.
At sixteen, he discovered his true potential as a player and pursued basketball as a profession. But, again, special ladies were the helping hands behind the scenes in his life. This time, it was his mom and sister.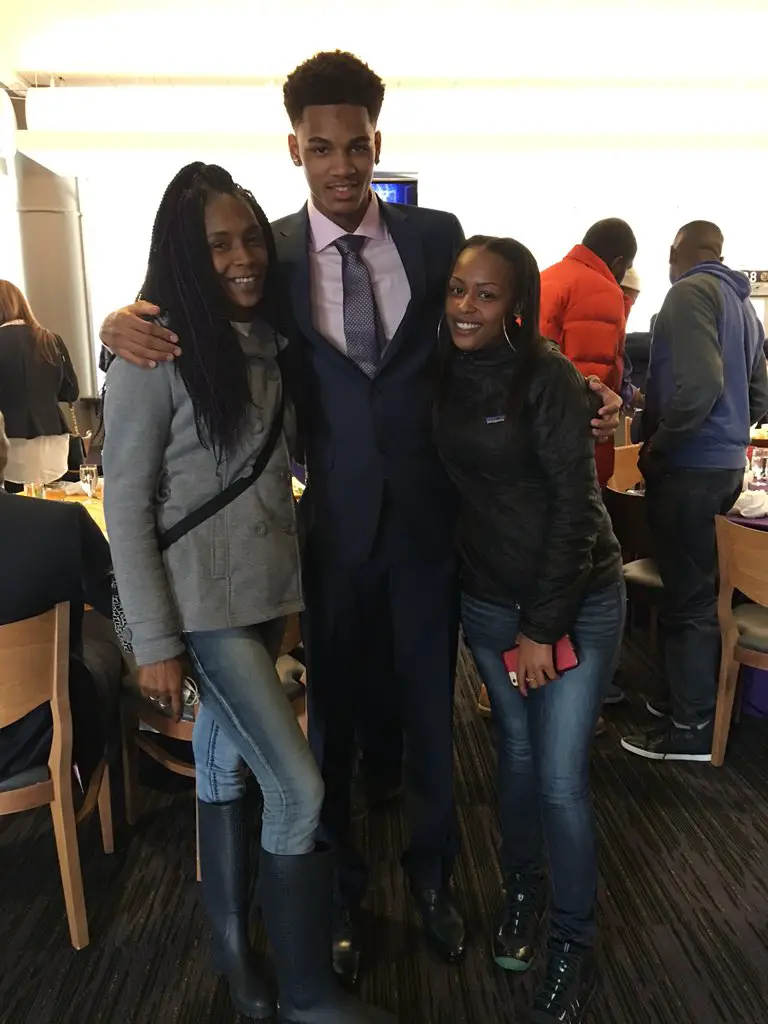 Dejounte Murray With His Sister And Mother (Source: Twitter)
He posted the picture above on Twitter, followed by an appreciative caption that read,
My Momma And My Sister Gives Me Motivation To Continue To Work Hard
Unfortunately, Dejounte's happy family was met with a bad fate. His sister passed away last year, leaving the athlete heartbroken. But, time slowly healed the wounds.
His baby girl, his mom, and his sister are the top three women in his life. However, a few other women have come into his life, too, as his girlfriends.
Who is Dejounte Murray's Girlfriend?
Good news, ladies! As of now, Dejounte is a single man. His name was most recently linked to Alexis Sky, but they stayed as rumors and were not confirmed.
In the past, Murray has two girlfriends. He previously dated Jillian Anais and Jania Meshell. But the relationship did not last long, and he even had a public fallout with Jillian.
So, the 24-year-old has yet to find someone to call his wife. Moreover, he has not revealed who his baby mama is.
For now, Dejounte's focus is only on the basketball court and his child. But, he's truly an earnest man and has turned into a great player and even greater father.