Entertainment
Denis O'Hare Talks about Husband & Struggles of Being Gay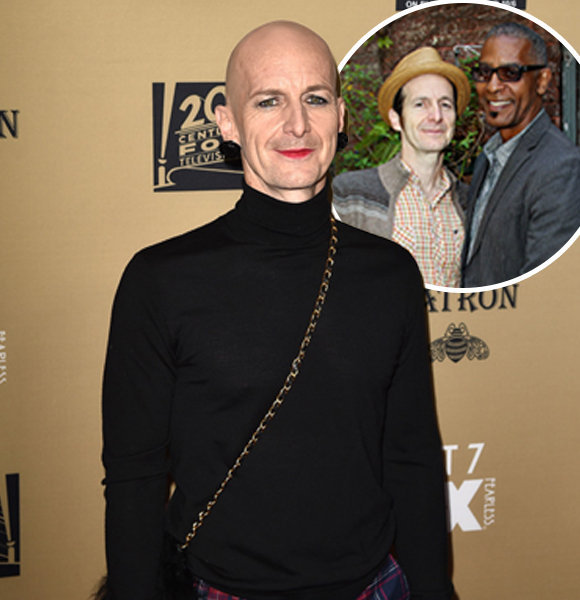 Since the 90s, Denis O'Hare has appeared in many memorable roles in films and TV shows alike throughout his career in the showbiz industry. But his portrayal as a gay character in 'American Horror Story' has left fans wondering about the actor's sexuality in real life.
O'Hare has left an impactful performance with the characters of Stanley and Liz Taylor on the show. So the question remains if fact follows fiction.
Is Denis O'Hare Gay?
Similar to his on-screen characters, Denis O'Hare is gay in real life too. He has accepted his sexuality with pride and is not afraid to showcase his identity to the world. 
His coming-out story as gay is not recent news. Denis openly admitted being gay back in the 80s, but times were tough for people outside of the heterosexual community back then.
However, Denis took the brave step and came forward with his true identity, and he has never looked back since then. His story has inspired many others to be themselves fearlessly. On the occasion of National Coming Out Day, he tweeted,
I came out in the 1980's and it wasn't fun and it wasn't easy, but it was right. I will never live a lie.
Denis has overcome all the struggles and judgments, and as a result, he now lives a life full of joy with his husband and son.
Meet Dennis O'Hare's Husband
Dennis O'Hare is married to interior designer Hugo Redwood. The couple tied the knot as Mr. and Mr. after 11 years of dating and are still going strong.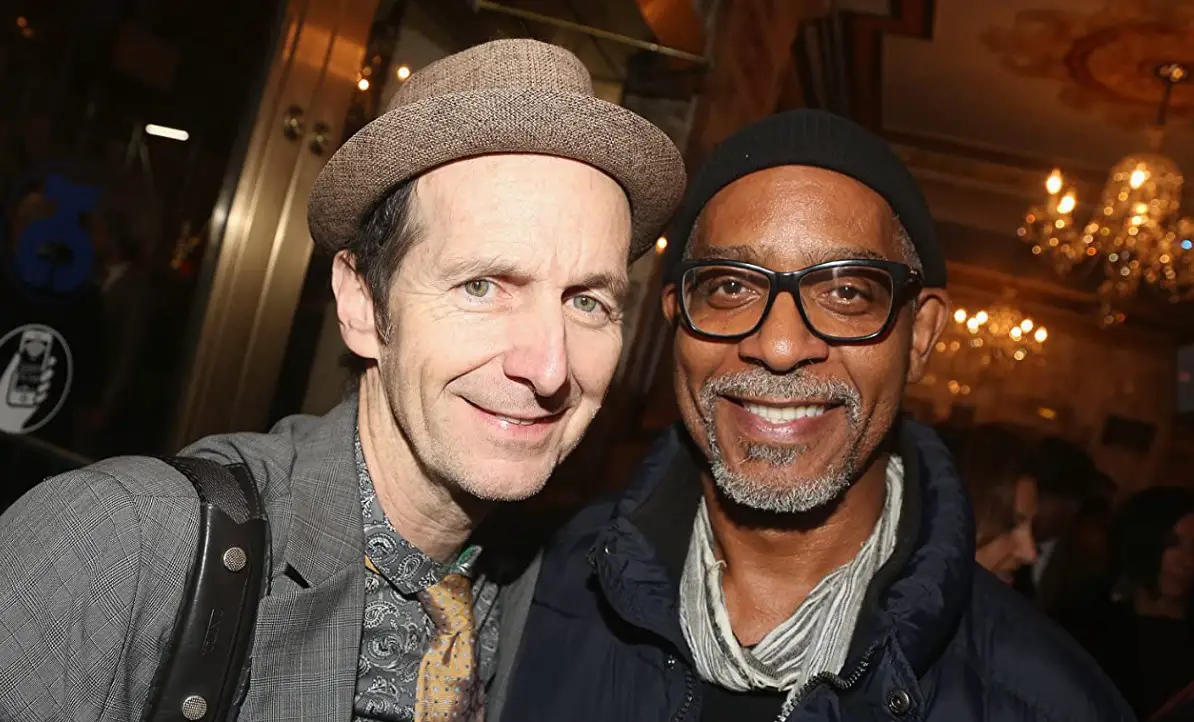 Denis O'Hare And Hugo Redwood (Source: IMDB) 
Their love story goes way back to the year 2000. They got to know each other online and soon fell in love. Despite having differences in time and distance, they managed to keep their romance alive. They wrote notes to each other all the time and even had a special date night on Mondays. It turns out the key to a stable relationship lies in the small efforts and details.
They were together for over a decade, and when New York legalized same-sex marriages in July 2011, the couple immediately got married four days after the announcement. He shared his experience about it with Out Magazine,
Getting married was a political act because so many people fought so hard for it. Also, every time I say the word "husband" and somebody flinches, I am helping to teach society this is the way it will be. This is the way it is
That tells us that the couple had already seen a future together, all that they were waiting for was the legalization of gay marriages, and they wasted no time in sealing the deal. O'Hare spoke to The Advocate about his relationship with his husband and said,
Hugo and I have a pretty fantastic relationship.
But after all these years, some turbulence is expected in any long-term relationship. However, it is the opposite for this lovely pair, as their relationship has gotten even better with time.
Denis added, "We definitely have our frictions here and there, but we get along really, really well. At ten years, we have a great amount of mutual respect for each other, so we rarely descent into any kind of disrespectful sniping."
It's nothing but love in this household. After 21 years of togetherness, the couple has evolved into a family. Denis and Hugo adopted their son Declan, who has brought nothing but joy to their lives.
Also, Check Out: Stranger Things Star Noah Schnapp Speculated to Be Gay
Moreover, Denis has immense love for his little family. After all the scrutiny he must have faced as a gay man, now he says he does not have to seek permission from anyone to fall in love or have a family. He said, "I became a parent the minute Declan was put into my arms; he's my son."
Plus, he says he is ready for child number two as well! Over the years, Denis has connected with the family man inside him and is happily living his best life with a loving man and son beside him, along with a thriving career.