Sports
Derrick Lewis Says His Wife Is His 'Ride-Or-Die'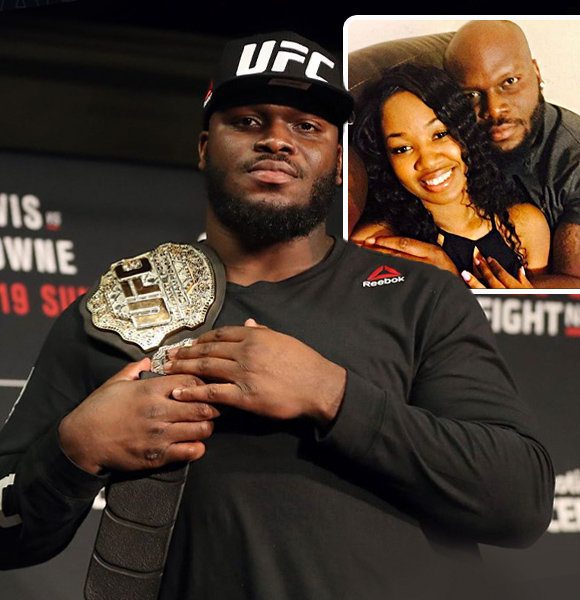 You've seen Derrick Lewis in action inside the UFC rings. He's a record-holding MMA player known for his classic heavyweight playing style.
However, apart from all the aggression and fierceness, Derrick is a man who has a heart full of love for his wife. The lovely couple has an amazing family, so keep reading to find out more.
Meet Derrick Lewis's Wife
It might be hard for some to imagine the big guy who holds the record for most knockouts in UFC history as a romantic man wooing a lady. But what can we say? Looks can sometimes be deceiving.
Derrick is married to April Davis. They tied the knot in 2017 and have built a wonderful family that surrounds them. 
Lewis and his wife have three children, two sons and a daughter from their five years of marriage.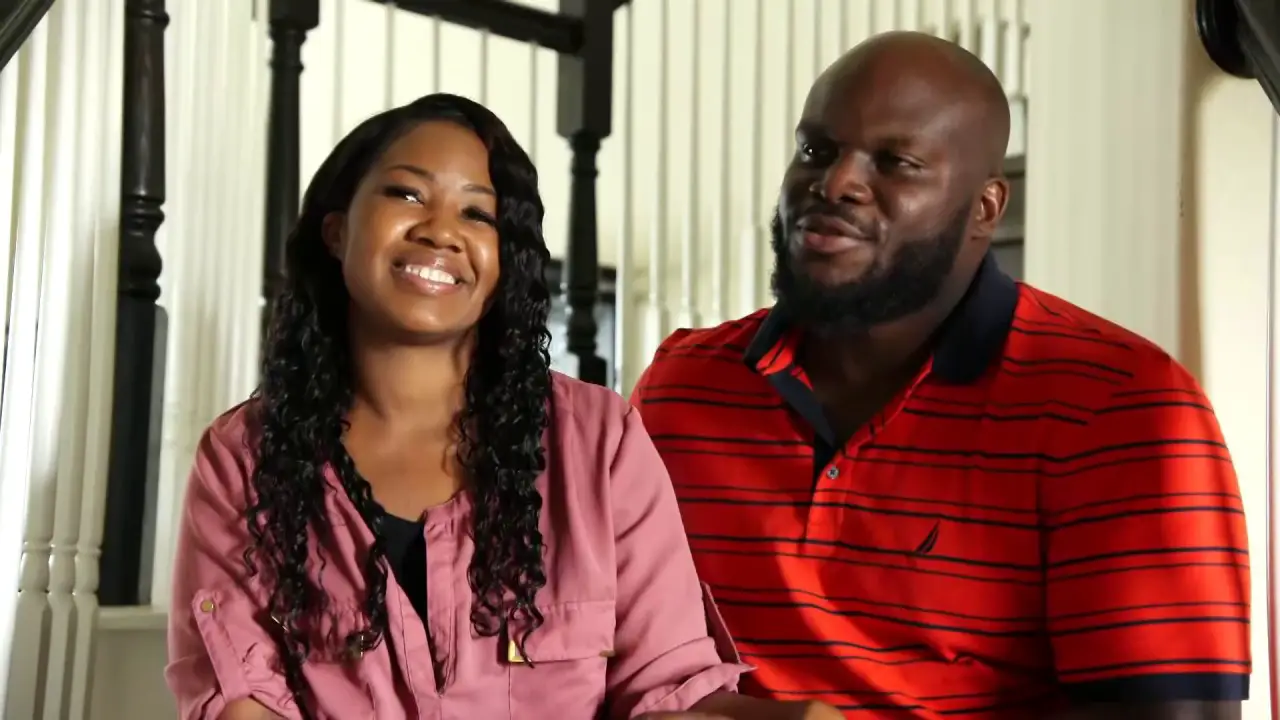 Derrick Lewis And His Wife, April Davis (Source: YouTube)
Now, rewinding to 2016, when they first got to know each other, what started through a mutual connection resulted in a loving relationship.
Derrick and his wife sat down and shared their story via the UFC YouTube channel. Apparently, it was Derrick's cousin who introduced them to each other.
Then, things started moving forward with phone calls like normal. But the scene escalated when Lewis suddenly showed up outside April's door one day.
Also check out: Uncovering Kevin Nash's Controversies with Wife and Son
And when he saw April coming out the door, he had a strong feeling since that day about her. Plus, April's gorgeous looks were also definitely a plus point. 
In fact, the two are still like teenagers when they talk about the beginning of their relationship.
April can't stop blushing and laughing at Derrick's words as he sneakily finds room to complement his partner.
Fans know that Derrick always had a humorous side to him.
When he was asked about how he would celebrate his victory in a game, he cheekily answered, "Probably gonna go home and throw my wife's legs up in the air," receiving a bunch of laughs from the interviewers.
Things led to another, and they figured out they were right for each other. Derrick had found the love of his life and shared the good news to his Twitter followers, saying,
I'm getting married June 17th in Hawaii to the only woman I ever loved
Now, April has become his 'ride-or-die.' Derrick has April as his support system, and he thinks of the two of them as a team when he goes into games.
Moreover, he has April to thank for keeping him on the right track.
He said, "I'm very proud of myself. There were times I could have got right back into trouble, and you know and got off track, but I believe I've met the right woman to keep me focused."
Likewise, on The Rich Eisen Show, he revealed that his spouse keeps him down to earth. 
"I still need to stay low-key because my wife really doesn't like me being lavish," he said.
Truly, April helps him keep his head in the game and mind on the right path. As a result, they have lasted through thick and thin, and April stays strong beside him like his rock.
Derrick Lewis shared,
We've been through hell together and came back so everything's good now
Safe to say, all is well and merry in the Lewis household. He continues to make history in MMA with his family's unending support as an aid.