Entertainment
Maitland Ward's Husband's Support through Her Career Change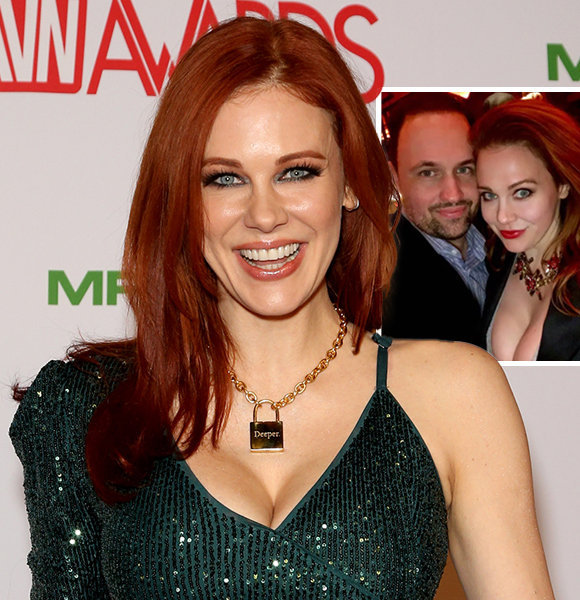 The world has now known Maitland Ward for decades. She first gained prominence through the much-beloved ABC sitcom 'Boy Meets World' and later on transitioned her career to adult films. 
Maitland has been through it all, witnessing paramount changes in her career, and all through the transitions, her husband has been right there with her, supporting her along the way. 
She and her husband now live a life outside of the Hollywood glitz and glam; however, Ward is still a popular online figure. 
Maitland Ward's Husband 
Surely, Maitland Ward experienced a profound change in her life professionally.
From a mainstream actress to now working in the adult film industry, her transition has made her feel at ease now, as she seems to be enjoying her new change. 
As they say, a change is as good as a rest. So, the actress gave her career a new lease of life. 
But all the while her professional life transitioned and changed, her personal life remained just the same and just as amazing. 
The 'Boy Meets World' actress has been married for over 15 years. She married her husband Terry Baxter in 2006, and her beloved has been with her through it all. 
Baxter, a real estate agent at the Beverly Hills East office (of the time), married Ward, 28 years old at the time, at North Ranch Country Club in Westlake Village, Calif.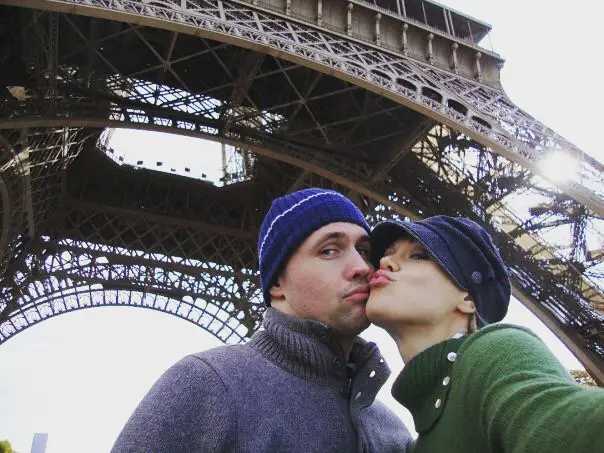 Maitland Ward with Her Husband (Source Instagram)
They first met on a set while her now-husband was visiting someone else, and that is how their friendship started. 
More Stars From Boy Meets World: Daniel Fishel Screws Wedding Proposal, But Gets Engaged: Meet Husband-To-Be
Cut to today, well, you know how the "friendship" evolved. 
 If you can't be best friends, then it'll never work in the long run. You have to enjoy spending time with that person. A sense of humor is important too.
Said the actress of her relationship with Terry.
Further about why her relationship might have lasted, in an interview, she shared, "I love to laugh and having someone who makes me laugh is the best... I think that's why it's lasted. We started with friendship, trust and laughter and built from that."
Friendship and laughter, Indeed! The two pillars of any strong relationship.
The pair don't have children together as it seems they are busy with their respective careers. 
Coming back to career again, one thing that is impressive about this pair is Baxter not only supported his wife through her career change but was also there right by her side, lending helping hands.
The actress, back in 2020, shared how supportive her spouse was of her situation, and it is one sweet story.
Right There Through It All
" I started out with doing girl stuff. He didn't care. He loved it! He didn't care about that all,"
Matilda shared her experience and her husband's reaction to her entering the adult industry, where she began making content with women in the beginning. 
She shared how she started off with guys who were her friends and were already professionals. Which, according to her, made her spouse "really comfortable with it."
"It wasn't really like a conversation sit-down. It was more little drops in the bucket like along the way," she further said. 
Well, for anyone wondering how her professional life works in her relationship or if it has some impact, it seems like the pair already has it sorted. 
Ward told the portal that it was not like you're going on a date with someone; it was rather something like having a "dating partner," "ice skating pair," where you are just performing. 
Ward additionally shared how her husband trusted her, and he is the one sometimes behind the camera. "He has taken pictures of me along the way, like on my social media," Maitland Ward shared. 
Talk about support!
When there is honesty, trust, and transparency in the relationship, we believe that is all it takes to last (well, the writer might be single, but hey, they do have some idea on relationships).
In their case, it seems like that has been the reason for their long-lasting marriage along the way.