Entertainment
A Glance Inside Dominic Chianese's Life with Wife & Children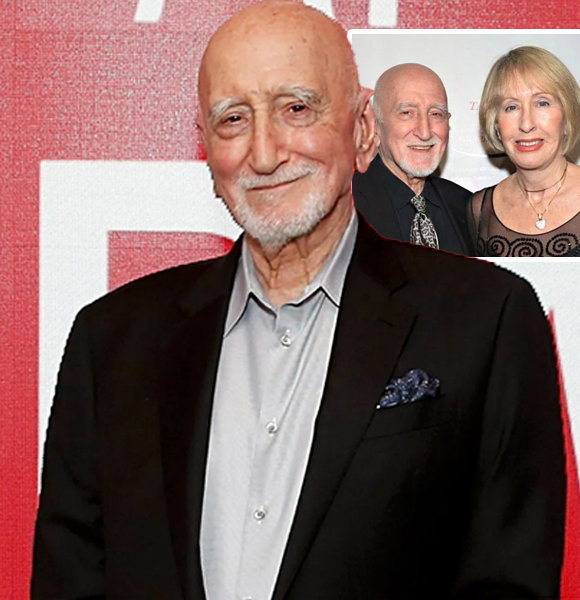 'Crimes of Fashion' star Dominic Chianese, an American singer, actor, and musician, has accomplished heights of success throughout his career. His success stories have been inspiring millions of his audience.
Alongside the immense love he has garnered, the love showered by his wife and children adds bliss to his life. Indeed, they are the protagonists of his story.
Dominic Chianese's Wife and Children
Despite having a colossal career, Dominic has his hands held by two of the biggest blessings in his life, which are his wife and kids. He is leading a blissful married life alongside the love of his life, Jane Pittson.
The couple tied the knot in 2003, and their bond is still going strong. It's been over 18 years since they hit the wedding chimes, and they've been together for more than twenty-eight decades, which shows the depth of their relationship.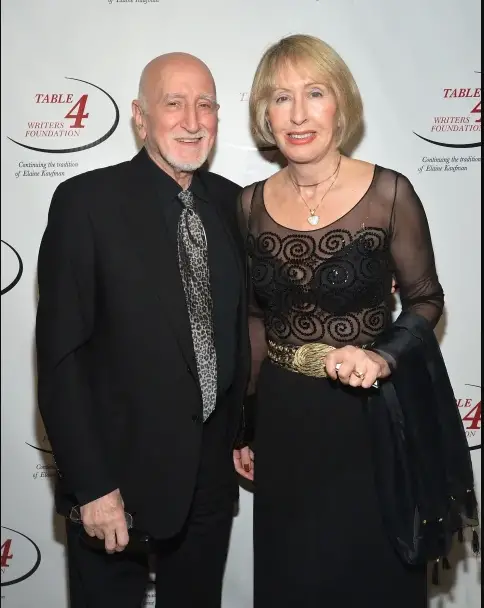 Dominic Chianese alongside his wife, Jane (Image Source: Closer)
His age might have been fading, but the love towards his wife is as vibrant as before. In his memoir, 'Twelve Angels: The Women Who Taught Me How to Act, Live, and Love,' Dominic has written several portions dedicated to his beautiful spouse. 
Also, read Steve Perry's Steps Back from Marriage - What Is the Reason?
Despite Jane being a woman to have permanently taken a spot at his heart, Dominic has gone through some past failed relationships.
His relationship history opens up on his four failed marriages. He first tied the knot when he was twenty-two years old. He also shared how immature he was then and how things went in a rush.
As a result, the wedding in 1953 didn't last for more than twenty-two months. 
Also, he opened up about his second marriage. He mentions how the wedding had taken place forcibly. Dominic wasn't ready to marry, but he agreed as her father was a Neapolitan.
However, the marriage ended within the first six weeks of their wedding. Moving on to the actor's third marriage, he hasn't said much about it except for the fact that they couldn't stay together for more than six years.
Likewise, his fourth wedding too ended after twelve long years of togetherness. Dominic had children with both his wives, but the part that still hurts him is that he got custody of none of them.
Despite his separation from his ex-wives, he keeps a lovely connection with all his children.
He has six daughters, Rebbeca Scarpatti Chianese, Sarah Chianese, Leah Espy Chianese, Dominica Roskelly Chianese, and sons Dominic Chianese Jr. and Alexander Chianese.
Despite much of the consequences he tackled, he hasn't loosened the bond with any of his kids.
Alongside the shade of love from his children and wife, he garners a whopping net worth collection of 15 million dollars.
Having been part of the entertainment industry since 1952, the actor has received tremendous respect for his craft.
Moreover, his outstanding performances can be witnessed in several of his notable works, including 'Broadwalk Empire,' 'The Sopranos,' 'The Godfather Part II,' only to name a few. 
Dominic is a star who has never failed to shimmer and shine the brightest. He might have gotten old, but his accomplishments are ineffable yet unerasable.