Music
Don Omar's Wife Turns Ex-Wife? All about His Divorce and Where He Is Now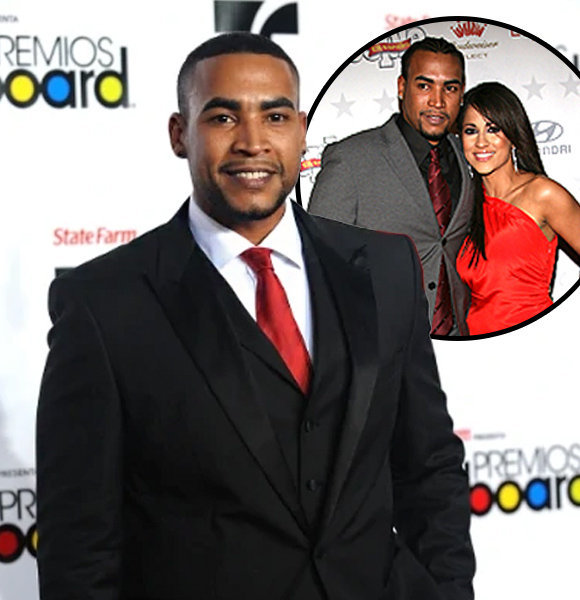 Don Omar is a reggaeton music sensation with millions of listeners worldwide. The dashing singer has stolen the hearts of many with his charm, but who's the special woman who found her way into his heart? 
While Don is not a married man now, he had a beautiful relationship with his wife in the past.
Who Was Don Omar's Wife?
Surely, Omar is surrounded by gorgeous women all the time, but he decided to settle down with only one lady yet. Don Omar was married to his ex-wife Jackie Guerrido.
Both Don and his previous wife are familiar faces in Puerto Rico. The Puerto Rican singer is a music star as you know it, and his former wife is a television weather forecaster and journalist.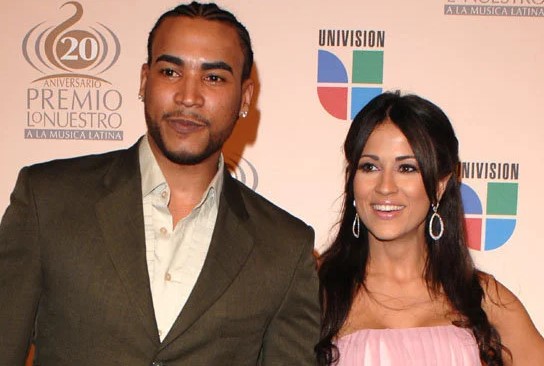 Don Omar And His Former Wife, Jackie Guerrido (Source: Hitberry)
The celebrity couple tied the knot in 2008. Unfortunately, the marital life did not suit the couple, and their nuptial did not last very long.
After a short three years, they announced their divorce in 2011. Omar took to Twitter to share the news.
The tweet was in Spanish, which roughly translated to, "I was born alone and it is clear to me that the day I leave this world I will be too, that is why I am not afraid of loneliness, W. Landrón." 
Adding on, he also addressed Jackie in the tweet and wrote,
I wish that life rewards you with everything you deserve. Success always. Ciao, Bella
The reason for their divorce has not been revealed yet, but they ended things on good terms, says Omar. He shared on the show 'Al Rojo Vivo' that he and Jackie were still on good terms after the divorce. He said,
I think that if today I can be completely happy in this separation time from my divorce, it is because we both love what we do.
"We loved each other at that time, we got married, we tried to make a life together, but the best thing about this is that we still love what we do. She'll always be my first wife. Always," he added, ending the topic on a positive note.
Furthermore, Jackie reportedly received a grand sum of $3.7 million in terms of the divorce settlement from Omar.
The former husband and wife didn't have children together either in their short-lived marriage.
But Omar is father to four kids, daughter Diana Omar, sons Dereck Omar, Daniel Omar, and Nicolas Valle Gomez from his previous relationships.
Likewise, Jackie has two kids from her previous partner. Her daughter Adieny Núñez is an author whereas her son Tomás Ramírez is a musician. 
Read more on musicians: Who is DJ Paul's Wife? Does He Have a Son?
Rumors about his girlfriends keep circulating, but Don has not married anyone else after his separation from his previous wife, Jackie. Instead, he has been focusing on his music the whole time. 
Fans must have noticed that he was inactive a few years ago, but he's back in the studio now pushing out hit songs. So why did he take the break in the past?
What Happened to Don Omar?
Don has been active in the music industry since the early 2000s. He was the firstborn child in his family, and he celebrates his birthday on February 10.
The singer/ songwriter is of Puerto Rican nationality, but his music has reached worldwide.
However, he delivered the sad news of his retirement to his fans in 2017 after completing a series of concerts at the José Miguel Agrelot Coliseum in Puerto Rico. 
He remained inactive for two years and dedicated time for himself, and focused on other things in life.
But, the passionate musician could not keep himself away from the studio any longer. So, he made a comeback with his song Ramayama in 2019, which was a big hit.
The singer stands tall at the height of 5'11," but his list of achievements, milestones, and awards stands even higher.
Don has left a major impact on the Puerto Rican music industry, and he continues to excel in his career with amazing new music coming along the way.