Entertainment
Donell Jones Decided To Quit Drinking For His Wife & Kids?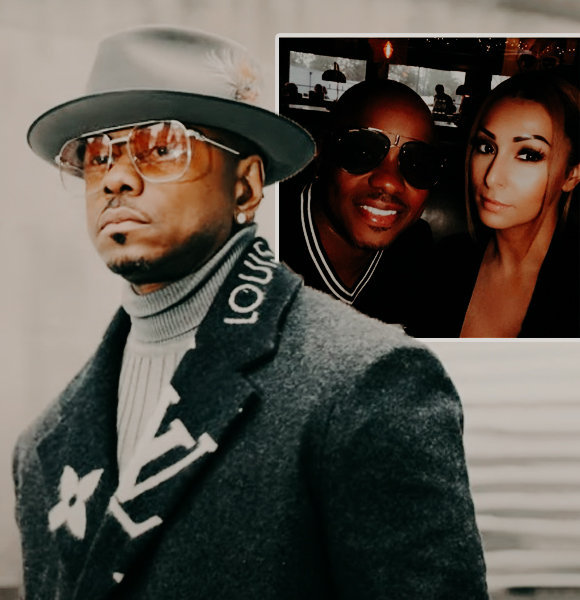 "I had a lot of things going on in my life and I just wanted to change. I had just gotten married I had my wife and a new son," reveals Donell Jones, while talking about how he quit his drinking and smoking habits for his family.
Family Is Everything
Jones came back into the industry after an eight-year-long hiatus with his new album named 100% free. 
During the album's promotions, Donell Jones sat down with BET and discussed all about his new comeback while touching on the struggles in his personal life.
Sharing more on why he decided to change, he said,
I just wanted to spend some time with him and watch him grow and I needed to change my life. I have five daughters and here's my last. This is my son. I just wanted to be a better person for him.
Indeed, for a father to be a role model for their children is the most important thing, and while raising six children together, surely, the 48-year-old has left a significant impact on their lives.
Jones shares his happy life with his wife, Jasmine, with whom he has a son named Noah and a daughter. All of his daughters are from his past relationship.
Jasmine and Jones celebrated their seven years together. In an Instagram post dedicated to his wedding anniversary, the "Where I Wanna Be" singer revealed that the couple has been together for 17 years and married for 7.
He wrote,
"I am so thankful that the creator lead me to my twin flame. You mean the world to me and our love has grown far beyond the meaning of the word. I love, respect and honor you."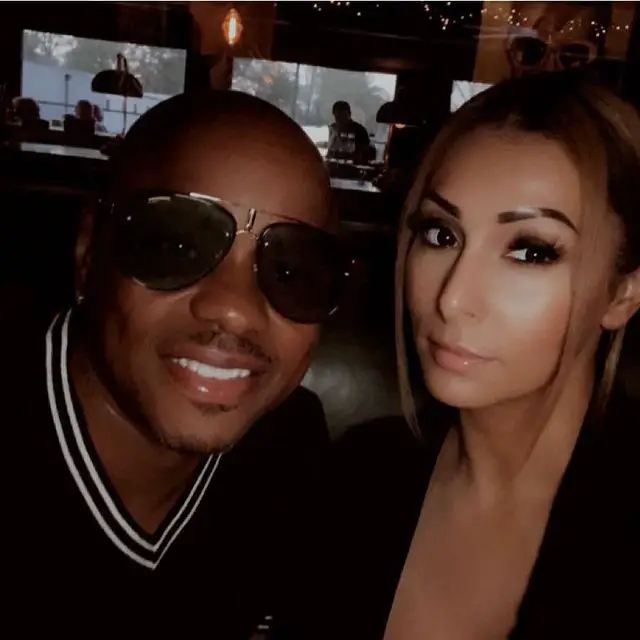 Donell Jones And His Wife Jasmine (Source Instagram)
Jones never fails to make his wife feel like the most special woman in the world. From posting her pictures occasionally to dedicating a paragraph for her during special occasions, Donell sure is a charmer.
Jones first broke the news of their marriage on his official Twitter handle back in 2014, where he wrote,

Donell Jones's Announcement Of His Wedding (Source Twitter)
Jones and Jasmine's married life is blissful but what is more amazing is Jones has earned the love and respect of his children, and his daughters are proud of who he is today.
Another American Singer With A Family: American Singer & Actor Billy Ray Cyrus' Supports Pansexual Daughter Miley Cyrus
Relationship With Kids
As mentioned above, Donell has five daughters; one of them is Tatiana Jones, who is a married woman. 
Tatiana is also a singer and songwriter and calls herself "Daughter of a Legend" on her Instagram bio.
Tatiana, age 25, has blessed her father with a grandson named Messiah, and to say the least, Jones is very fond of his grandchild.
Jones daughter was recently married on August 5, 2021, and sharing a moment of giving her away while walking down the aisle, he congratulated his daughter on her new beginnings and wrote,
You're a beautiful Bride!! Congratulations to my daughter ... on your wedding day.... wow my baby is married !!! I love you ... you will make Jordan a very happy man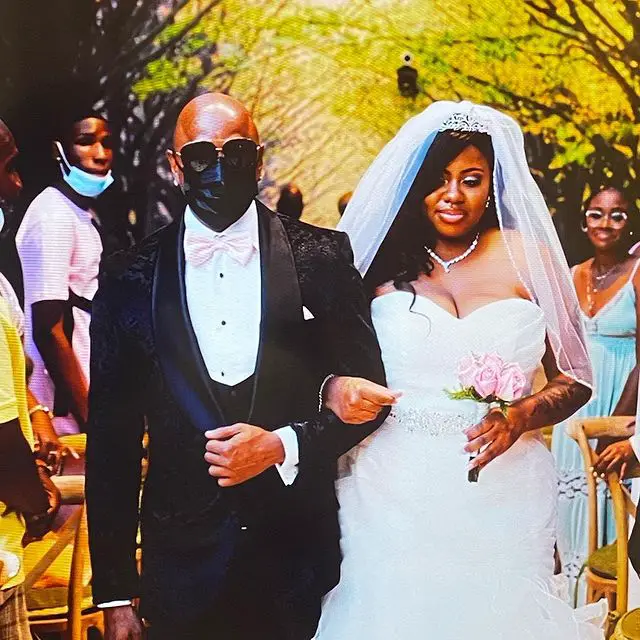 Donell Jones During His Daughters Wedding (Source Instagram)
Jones might have mentioned bringing change in his life for his son, but for him, his daughters are equally important.
The proud father posted a wonderful video of his two oldest daughters in his Instgaram account and wrote,
"Not only do I make beautiful music but my babies are beautiful too.. here's my 2 oldest daughters."
Jones's son, Noah, turned five this year on January 16, 2021.
Jones manages to live a happy family life and has kept all of his children in harmony with his life with Jasmine.
Completing 25 years into his music career, Jones has perfectly balanced his professional and personal front.
His new album, which was released on February 14, 2021, is accessible on all streaming platforms worldwide.