Entertainment
Doris Hancox's Life Long Dream Is Finally Coming True
Doris Hancox has fulfilled her lifelong dream finally at 60 years of age and she has been building up fans' curiosity regarding her net worth and life in general.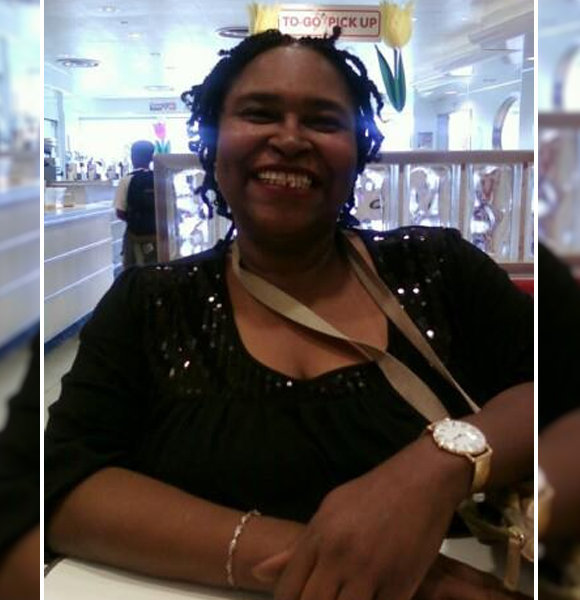 Doris Hancox might be primarily known as the mother of Anthony Anderson; however, over the years, she has made a significant name for herself in the industry. 
Primarily getting recognized after her son, Anthony started getting massive recognization in the movie industry, she eventually curated a profession in the same industry. 
The mother-son duo now lives a life accompanied by generous net worth and a life filled with gratefulness and love. 
Doris Hancox's Net Worth 
Hancox used to work as a telephone operator before all the fame; however, living a life in front of cameras had always been her dream. She was married to Sterling Bowman, with whom she eventually broke up.
Anthony was not born from her marriage with Bowman; prior to that, her relationship with an 'unidentified' man led to the birth of her son when she was just at the age of 18. 
Anthony was brought up by the two married couples together, and Bowman is the one whom he always regards as his father. 
The dream that Hancox saw once was fulfilled by her son, and he was also the prime reason she eventually got pulled into the industry. 
Her first appearance on the TV was in Steve Harvey's Celebrity Family Feud back in 2015, and after that, you could see Doris everywhere. 
Steve Harvey's Ex-Wife: Marcia Harvey Faced Divorce After Husband Steve Harvey; What Caused The Married Life To Fall Apart? 
Doris Hancox's Answers On Family Feud
She also worked in the series that her son is famous for appearing on, Black-ish. After her appearance on the Celebrity Family Feud in 2015, she was part of three TV series after a year on Access Hollywood, Extra with Billy Bush & The Insider. 
Along with that, she has also appeared on TV shows such as Good Morning America, Jimmy Kimmel Live!, Access Daily, and more. 
As of 2021, the proud mother worked as a co-host of the game show, To Tell the Truth. Talking about her net worth, probably her being a fresh face makes her net worth yet to be calculated; however, she has raised a multi-million dollar worth of a son. 
As per Celebrity Net Worth, her son Anthony Anderson stands at a net worth of $25 million. He also earns a yearly sum of $9 million from his comedy series, Black-ish. 
Another Cast Of Black-ish: Does Marcus Scribner Have Any Dating Affair or A Girlfriend? Only Tops The News in Career Matter
More On Doris Hancox
Doris was born on July 12, 1964, making her 67 years of age as of 2021. Her main addiction is to bingo, as she is a big bingo addict. 
A fun story; she actually nearly missed the chance of meeting Obama. When Obama invited Anderson, he asked his mother to come along with him, to which his mother had quite an exciting and witty response. She said, 
"why don't you call the president, tell him I'll be there in August and it's going to be me plus six."
Her response came after she couldn't shift her plans to go bingo in Vegas. 
Phew! It looks like Doris loves her bingo more than anything in this world. 
As of 2021, she was seen co-hosting the show, To Tell the Truth, which airs on the ABC network.