Celebs
Duncan Trussell and Joe Rogan's Years of Friendship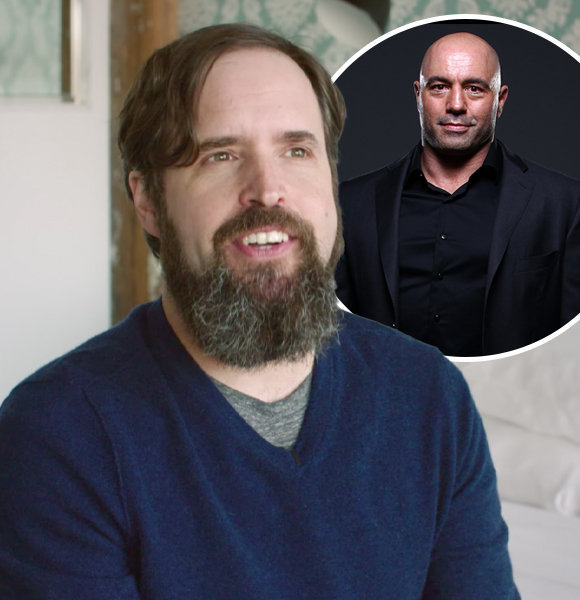 Duncan Trussell is a package of talent who has been prospering his colossal career as a stand-up comedian, podcaster, writer, and actor. His contributions to the entertainment industry are ineffable yet inexpressible.
As much as his fanbase loves him for his frequent appearances on TV, they also love his appearances on the famous Joe Rogan's podcast, garnering him even more exposure. 
Duncan Trussell at Joe Rogan's podcast
Who doesn't know Joe Rogan? He is one of the most well-recognized podcasters in America.
Joe hosts this amazing podcast alongside his friends and guests that often include comedians, actors, and many personalities from the entertainment industry. 
Duncan, too, is one of those special guests who has repeatedly marked his presence on Rogan's podcast.
When both the amazing podcasters sit alongside together, there have to be many fun sessions that keep their listeners engaged all the way through.
According to a report, the total number of podcasts hosted by Rogan is 1975. To be specific, the total timing reads over five thousand hours, or 5101.
On average, every 'The Joe Rogan Experience' podcast runs not longer than two hours, thirty-four minutes, and fifty-eight seconds. 
However, breaking the record of his average timing, Rogan has held the longest-running podcast on 31st August 2020 with Duncan Trussell as the guest, which lasted for five hours, nineteen minutes, and forty-eight seconds.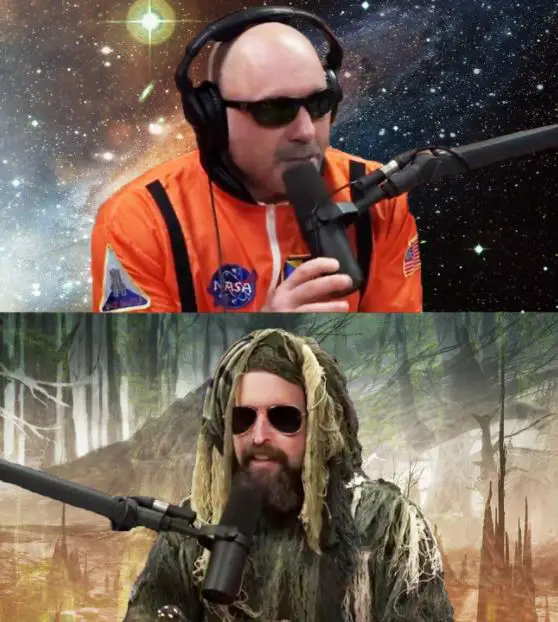 Duncan Trussell on the podcast with Joe Rogan on episode 1313 (Image Source: Reddit)
The personalities had some really special discussions on the podcast related to various topics, including the struggles with the pandemic, rumored controversies, and much more. 
This podcast of theirs was loved by millions of audiences worldwide.
Here, they didn't just discuss things related to them or Hollywood. Instead, they dug in deep into the ongoing problems, possible solutions, and much more that kept their listeners engaged throughout the podcast.
People in the comments gushed on how ineffable their podcast was and how impressed they were with this unexpected yet most worth to watch duo.
Also, read Jessica Rogan Is Married! Wife Of Comedian Husband Joe Rogan Lives In The Shadows
To this date, Duncan has made fifty-two appearances on Joe Rogan's podcast.
The first time the duo was showered with immense love was, in 2013, when they conducted a podcast, 'Sink Into What You Are.'
At that moment, Christopher Ryan had marked his presence too. But, looking back at 2013 and comparing things to 2022, things have changed pretty much.
Rogan and his fellow mate, Duncan, have paved a long way together. It's not just a podcast they've made, and it's about the bonding and the essence that's still intact amongst these amazing personalities.
Both have prospered and garnered immense success together, but their friendship doesn't seem to be affected one bit. It's still as pure and innocent as it was before. 
Duncan has also mentioned Rogan as a person who has stood out as a turning point in his career.
As per him, Rogan has been pretty responsible for carving him the way he is today. 
No wonder the duo is loved by many, which is evident through their frequent appearances together in the podcast.
And certainly, there will certainly be more of their intriguing podcast together in the future, keeping their admirers hooked.