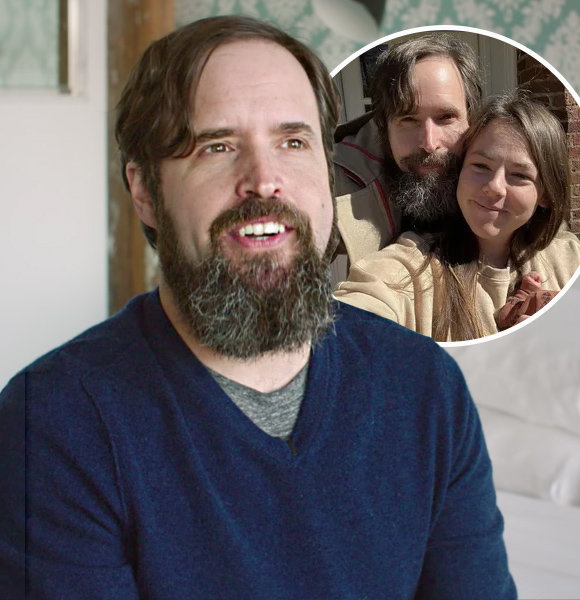 'The Midnight Gospel' creator Duncan Trussell is a stand-up comic and is also quite famous for his podcast, 'The Duncan Trussell Family Hour.' 
Duncan's love for his mother and the emotional story of separation from her is part of his life that we have covered before. But there is more to Duncan's life with his family. 
The podcast host lives a happy life with his wife and his family of four.
Now, if you are familiar with our previous article about Duncan, you should be familiar with his amazing personality and gentle nature, but what about the romantic side of Duncan. 
To our surprise, Trussell is quite romantic, and the love he shares for his wife is truly noteworthy. 
Duncan Trussell's Wife & Family
Duncan has been married to his wife, Erin Trussell, for four years.
The husband-wife tied the knot back in 2018 and now shares their life with two little ones, their sons. One of their sons is Trip Tracer Trussell. 
As Duncan is a media figure, his spouse likes keeping herself and their kids away from Duncan's public exposure.
Duncan also hasn't revealed much about his married life, but as amazing as he is, he is equally a loving husband to his partner and an amazing father to his kids.
So, that is why Duncan usually takes it to his social media to share his love for his family. 
Duncan has an unbeatable sense of humor, and he usually pulls his wife's name to his tweets to create hilarious interactions.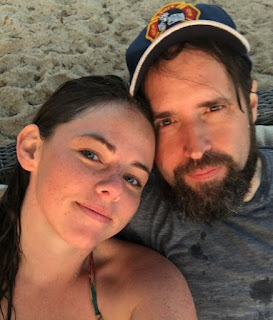 Duncan with His Wife (Source Ecelebsbio)
For example, back on June 22, 2020, he made a rib-tickling tweet where he mentioned being called chimpanzees by some comedians, and his response to it went as such,
For the last two days my wife and I have been accused by so called "comedians" of being chimpanzees. It's hard enough to make money in comedy but to have a gang of abusive comedians assault me in this way is shocking. Do I like bananas? YES Does that make me a monkey? NO
His wife has always been his support system during his darkest days.
Duncan used a recording of his mother in the finale of 'The Midnight Gospel' and shared how he and his wife, who was pregnant at the time, listened to his mom's voice message.
He said, "We were in a bed in this hotel room, and I wanted her to meet my mom ... So I played that conversation, and we cried."
Erin has been there for Duncan through thick and thin.
Although she likes to keep her distance from the media, she did join in on the fun for an episode of DTFH, Duncan Trussell Family Hour, where Erin was hilariously introduced as a "cult-mommy and Duncan's intimate lover."
Get to know - Peter Outerbridge's Low-Key Family Life
Duncan's Family Life
Duncan, who became a dad in 2019, shared his experience of becoming a dad in his podcast. The new father, who was very thrilled, to say the least, introduced his fatherhood as, 
I have spawned, I have reproduced, I have experienced the miracle of life ... it truly is.
He shared how that was the most spectacular experience of his life.
Further sharing on his excitement, Trussell also shared how after the birth of his son, it had been incredibly stressful, and he was tired because of his little boy. 
And as all the new fathers can relate, Duncan shared about not getting enough sleep. But all in all, it indeed was a wonderful experience for him, and as he said, it sure is the most spectacular experience of one's life.