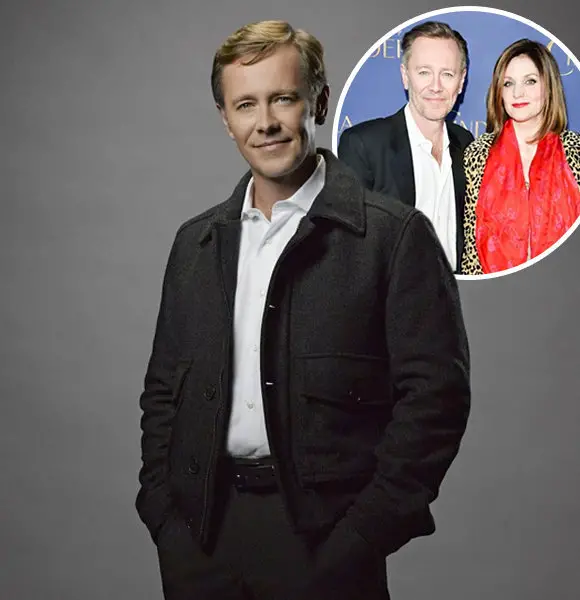 Canadian actor Peter Outerbridge has successfully built a notable career in cinema and television through three decades.
Likewise, he has the same stability in his married life with his wife. Peter has a wonderful marriage that has lasted for years, and he has shared all the highs and lows with his dear wife through the journey.
Who Is Peter Outerbridge's Wife?
Peter is married to actress Tammy Isabell. The pair tied the knot in 2000 and have built a wonderful family together.
Peter and Tammy met on the sets of 'The Outer Limits: The New Breed' in 1994. Moreover, they have shared the screen more than once. They can be spotted together in 'The Murdoch Mysteries' and 'ReGenesis.' 
Co-stars starting to date is a common phenomenon in Hollywood, but it was a bit special for Peter and his wife.
Coincidentally, they played the role of an engaged couple in their first show together. Little did the couple know that fact would follow fiction, and their on-screen ensembles would translate into reality.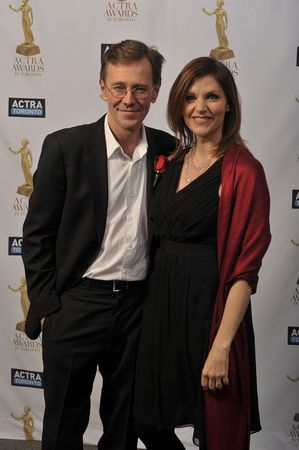 Peter Outerbridge and His Wife, Tammy Isabell (Source: Whosdatedwho)
Indeed, the two ended up getting married a few years after their first encounter, and the relationship still stands strong.
Peter and his wife have two lovely kids, Samuel Outerbridge and Thomas Outerbridge. 
Samuel and Thomas are twin brothers, and they're 17 years old. Peter and Tammy have opted for a more private lifestyle, especially for their kids.
Privacy is something all celebrities have a hard time with. So with not one but both parents being popular stars, we can understand their desire for privacy.
Nevertheless, Peter lives a pleasant life with his loved ones. They reside in Toronto, a city dear to Outerbridge as he was born and raised there.
You might like: Werner Herzog's Family Is a House Full of Creatives
More on Peter Outerbridge 
Peter was born on June 30, 1966, in Toronto. He is the youngest in his family of seven, consisting of his parents, two elder sisters, and two older brothers. 
His father was a trial lawyer, whereas his mother practiced the piano at the Royal Conservatory of Music. His family comes from Swedish and Bermudan ancestry. Moreover, his grandparents were missionaries in China.
Outerbridge realized his passion for acting at an early age. He promptly joined the University of Victoria to study acting. After graduating in 1988, he started his career in the theater.
Later on, he started getting roles in TV shows and movies which served as the beginning of a long and successful career.
The actor who stands at the height of 5'10" has a long list of credits to his name.
The list includes 'ReGenesis,' 'Kissed,' 'Happy Town, 'Blood and Water,' 'The Expanse,' 'The Umbrella Academy,' 'Batwoman,' and many more. 
His projects have grossed millions, contributing to his handsome net worth. An exact number has not been pinned on his net worth, but it's sure to be in the high digits. 
Peter has it all; a lovely partner, wonderful kids, and a successful career. His works are still greatly admired by the viewers, and he continues to put forward exemplary performances.