Entertainment
Dustin Nguyen's Decade Long Married Life with His Wife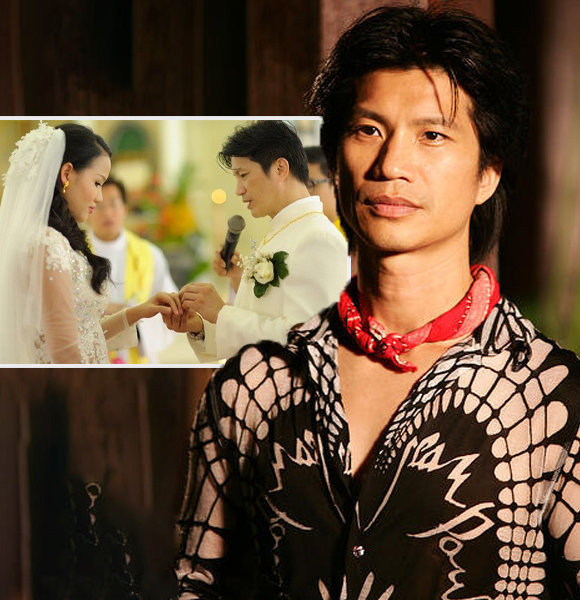 The super hot and handsome Dustin Nguyen is no new name when it comes to the subgenre of action films, Martial arts movies. 
His role in 'Warrior' has landed him a wider array of success in his already successful career.
But a successful career is not the only thing that Nguyen entertains in his life. It's also a happy married life alongside his wife, which now spans over a decade. 
Dustin Nguyen's Wife
"Nine years together, baby! And you're still here. Thank you"
Wrote the '21 Jump Street' actor commemorating his wedding anniversary with his lovely spouse. Sharing a blurry picture of the husband-wife landing a peck on each other's lips, he made his 9th anniversary post on December 3 of 2020. 
This means the pair have now successfully completed a decade into their marital life, and their relationship has only experienced utmost happiness every year. 
He is married to his wife, Bebe Pham, who is a Vietnamese actress/film producer. His partner is also the founder of Dreamscpare DBS, which is based in Ho Chi Minh City in Vietnam. 
Nguyen, who regards his wife as his light and his "everything," had nearly experienced a delay in his marriage with Bebe Pham, who actually did not want to marry the actor at that time.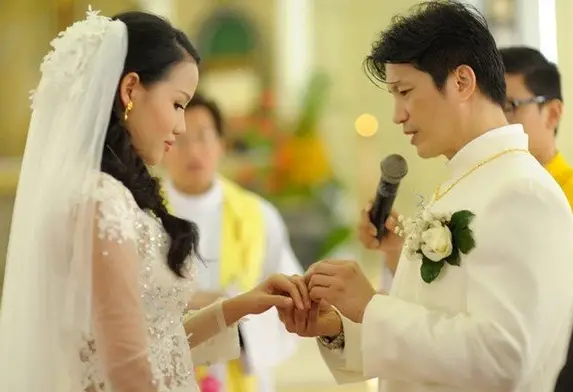 Dustin Nguyen & His Wife Celebrating Their Togetherness (Not Marriage) (Source- Vietnamnet)
Well, that is a bit dramatic for even us to say. 
It was not that Bebe did not want to marry the man of her dreams.
She was so stressed out about their wedding that she wanted to cancel it a few times because of the stress as they had decided to do a random wedding within "12-13 days."
It surely is a decision that we are glad Pham did not make. While for Pham, it was stressful, her husband, on the other hand, says that a wedding is just a formality.
While being asked the difference between being in a relationship to being married, he said, 
"The most important thing is that the way we live together doesn't change. It can be said that I feel lighter because I create a little bit of happiness for the parents of both sides because they are always worried about us and this wedding means so much to them."
After four years of living together, the couple got married in Ho Chi Minh City. He also went on to share how his spouse appreciates family and considers motherhood and taking care of children a privilege. 
Might Interest You: Where Is Jonathan Ke Quan Now? Who Is He Married To? All You Need To Know About This Indiana Jones Star!
The couple has three children together, two daughters, Scarlett Nguyen and Sky Nguyen, and another child's name, unfortunately is unknown. 
The family of five has to be one of the most attractive family ever.
How do we know? Well, the Vietnamese-American actor took to his social media on the occasion of Christmas to forward blessings from his family to his followers.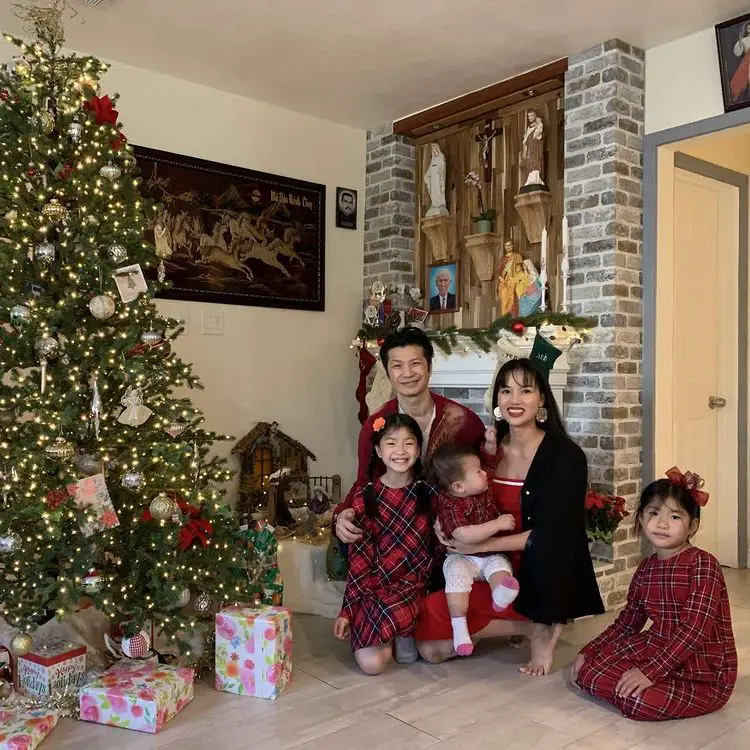 Dustin Nguyen, His Wife & His Children (Source- Instagram)
Sharing a picture of him with his wife and their three children sitting merrily by the side of the Christmas tree, he wished everyone a happy holiday. 
He recently also shared the 9th birthday of his daughter. Sharing a picture of his daughter's happy face during the birthday celebration, he wrote, 
"Aw ... the pure joy! Her 9th birthday. What a blessing in my life the day she arrived!"
Undoubtedly, Dustin's life now is a blessing that he fully cherishes. From experiencing a huge success in his professional life, to love and content in his personal life, life couldn't get any better for 'The Rebel' actor. 
However, while there is success in his life, he also has his share of failures. 
A failed marriage, so to say!
Also Read: Who Are Lana Condor Real Parents? Wiki Reveals - Dating, Boyfriend & Personal Details
Dustin Ngyuen's First Marriage
Ngyuen's marriage with Bebe is his second marriage as he was previously married once. He was married to his first wife, Angela Rockwood. 
Their divorce filing was in November 2012. Angela still has no bitter feeling over their divorce as it seems to have been equally her decision to separate. 
The pair married each other in 2001, but soon later, Angela was met with an accident that left her paralyzed from the backdown. 
As strong as Rockwood is, she fully reminisces all the moments she spent with Dustin and shared how after the accident, she realized that life was short and that they should "be happy."
It has been years after the divorce and going by Rockwood's Instagram account, she herself is fully cherishing her life and staying happy.
Despite the two not being each other's "forever one," they now seem to have found utmost happiness in life and their respective career.