Entertainment
Ed Quinn's Mind-Blowing Net Worth & Life with His Family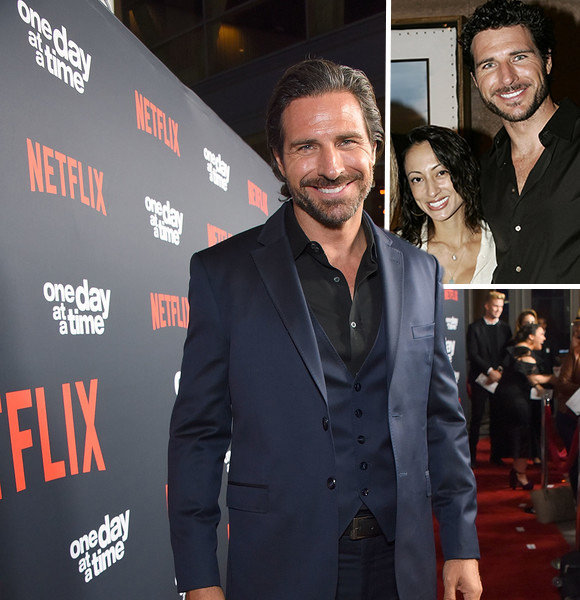 'Werewolf: The Beast Among Us' star Ed Quinn has never failed to mesmerize his audience with his astounding roles in the entertainment industry. Apart from just flourishing in acting, he has also added shimmer to his career as a musician.
The songs from his album, 'Lights Out Love,' have lit up the essence of love to many of his listeners. Ed, an American actor and musician, has garnered net worth in millions with his ineffable talents, which might leave you in awe. 
Ed Quinn's Mind-Blowing Net Worth
From alluring the fans with his astounding performance on-screen to captivating his listeners with a lovely taste of music, Ed has paved a long way professionally. 
Just seeing through his journey itself would arouse speculations of his hefty net worth. With his acting in shows like 'Eureka,' modeling, and musical contributions, Ed has garnered a whopping net worth of $3 million, as per Celebrity Net Worth.
In addition, he resides in a house he bought in Longwood, Florida, with his electrifying net worth. However, people have recently quenched Ed with questions about leaving 'Eureka.'
So many curious souls had constantly posted questions; 'why did Ed Quinn leave Eureka?'
It was a show that added more to his net worth and fame, so what could have been the reason for him to leave the show?
Well, we've got your back. In 'Eureka,' Ed portrayed the role of a scientist, Nathan Stark. Stark acted as an antagonist and a character who had some love interest in Dr. Allison (Salli Richardson-Whitfield).
The heat between the two characters was one of the major reasons for helping him stand out as the favorite of many.
Despite immense support and love, he bid adieu to the show in the third season. Many sources presented their analogies, and as per them, it was the actor's choice to end the show.
His role as Stark had been receiving less screen-time in the second season, and as there were many changes supposed to happen in the third, he left the show, assuming that he would be given a lot less screen-time than before.
He did exit the show, but he has still not withdrawn from the hearts he's been living in for so many years.
And, amongst millions of souls, the love of his life, his wife, Heather Courtney-Quinn, has secured an important place in the actor's heart. 
Ed Quinn's Wife
Ed and his wife, Heather, tied the knot in 2008. The couple walked down the aisle while exchanging vows and promises that they've been fulfilling to this date.
The husband and wife have been flourishing and prospering together. By now, the couple has brought two beautiful angels, their sons, into their lives.
However, the couple barely faces the camera flashes together, and Ed keeps his married life as low-key as possible.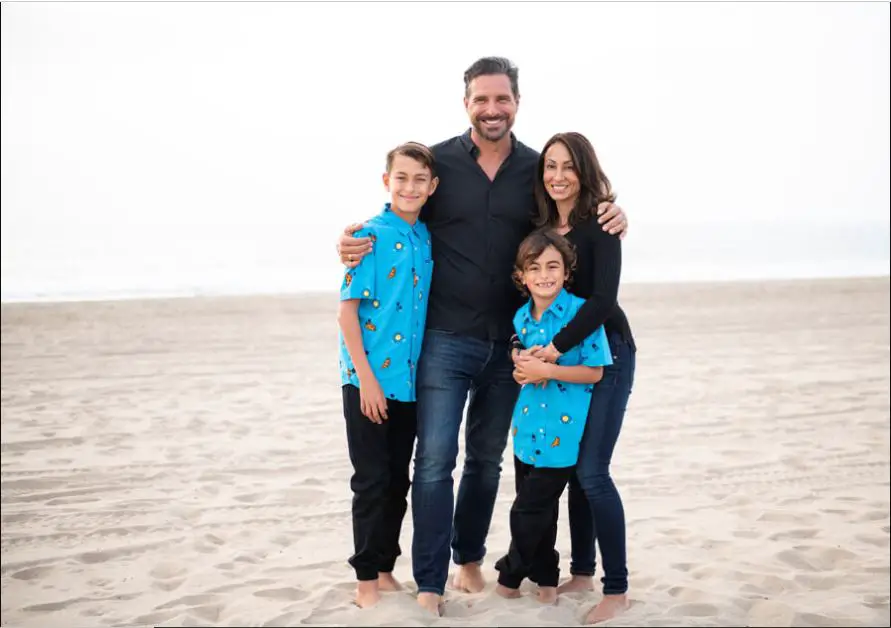 Ed alongside his beautiful wife, Heather, and adorable sons (Image Source: Heather Quinn)
The power couple has been both polishing their careers alongside.
Ed hasn't stopped mesmerizing his fans with his impeccable skills in entertainment and music, whereas his wife, as per her LinkedIn profile, has been working as a Financial Advisor in Northwestern Mutual since 2018. 
Despite a hectic schedule, they never miss spending some quality family time.
Ed, standing at the height of six feet and four inches tall, has grasped heights of success alongside a supportive fanbase and adoring family members.
Driving the hefty net worth-earning career and personal track of life with a perfect balance, the actor relishes quite a fulfilling life.