Music
Jason Newsted's Multi-Million Dollar Net Worth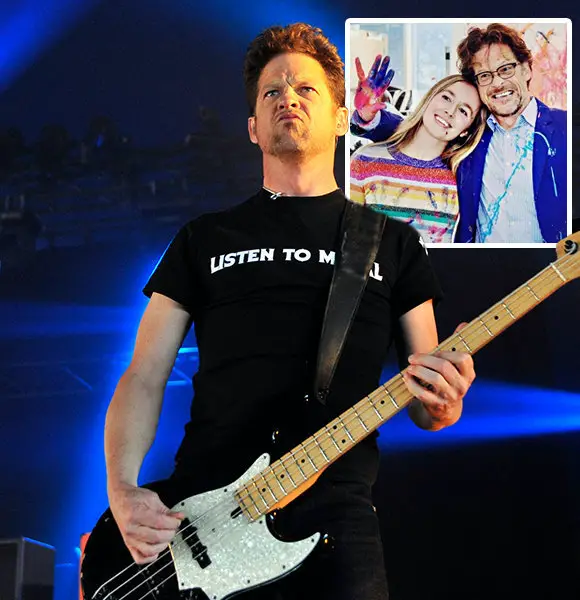 A multimillion-dollar net worth. No, we are not talking about a large-scale company; it is the assets accumulated by Jason Newsted through his singing career. 
Being the bassist of a heavy metal band, Metallica, he has earned a vast amount of recognization and respect from his work in the band, as the band itself is one of the greatest ever to exist. 
He now enjoys a hefty net worth credited to his name due to his outstanding and long-running profession. 
Jason Newsted's Net Worth 
His association with Metallica is in itself a huge deal, and given the fame of the rock band, anyone could imagine him with a hefty net worth. However, his tenure with the band was for over a decade.
So for everyone's curious souls asking, "When did Jason Newsted leave Metallica?" he left the band in 2001 after 15 years of strong association. 
He joined the band in 1986 after the death of the band's previous bassist, Cliff Burton. 
All glory at its peak, so to say. Newsted saw it all, from the extreme craze of fans to a remarkable success, leading him to be induced in the Rock and Roll Hall of Fame as a member of Metallica in 2009. 
More From The Band: Lars Ulrich Contrasts From Stage Acts As Family Man With Wife & Kids, A "Romantic"
Metallica sure was a name that changed his life and gave him fame and extreme fortune. However, his departure from the band wasn't his departure from music. 
He is still a musician, very loved so. After Metallica, he worked on his side project Echobrain and eventually joined a Canadian metal band named Voivod in 2002. 
He was then part of another band named WhoCares in 2010, and two years later, he formed his band called Newsted. 
He was then active for two years before going out from the public eye only to come again in 2016, with a new acoustic band named Jason Newsted and the Chophouse Band. 
His career is indeed a tough act to follow, and his net worth speaks volumes of his accomplishments. 
With a decades-long successful career, he has amassed a net worth of a whopping $60 million, as reported by Celebrity Net Worth. 
He enjoys his impressive net worth and career success alongside his wife and a happy family. 
Also Read: Robert Trujillo's Love Story & His Electrifying Net Worth
Jason with His Wife 
Newsted got married to his wife, Nicole Leigh, in 2012. The pair are on their way to completing a decade of successful marriage together. The two were in a long-term relationship before deciding to open a new chapter in their life.
Those who know Jason might be familiar with his love for painting and art.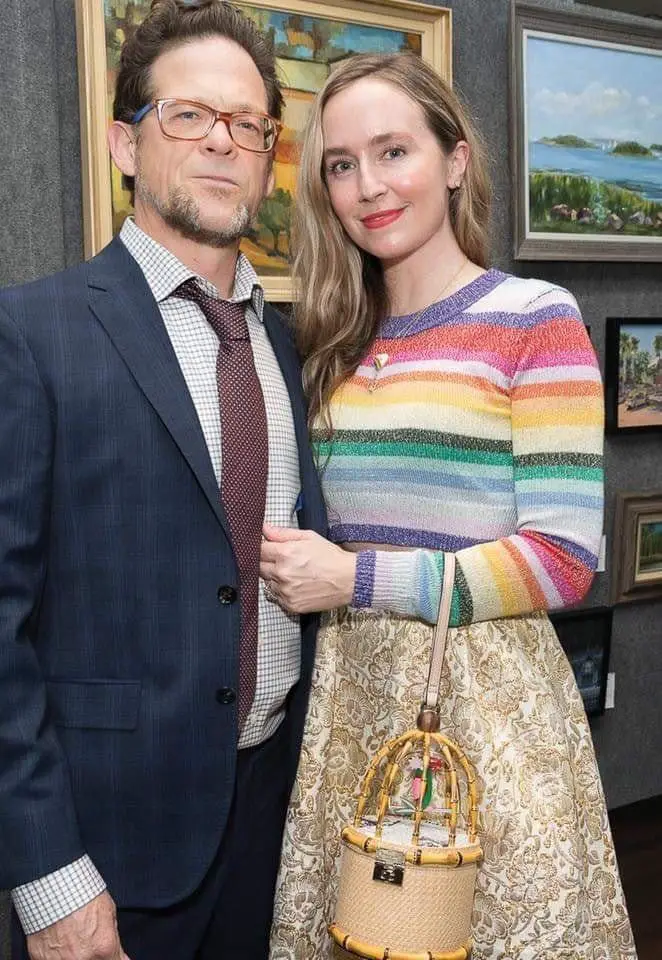 Jason Newsted Along with His Wife (Source: Facebook)
While most people don't know, his wife supported him to find a hobby in painting after his arm injury and even set up everything for him to paint, just so he could find something to do during the time of his injury.
Although his married life seems to be doing well and great now, it was not always the case. 
As this is his second marriage, he has had his share of failures in relationships.
What led to the downfall of his first marriage is unknown but what we do know is the union with his ex-wife Judy Newsted ended just after a few months. 
Moreover, he was speculated to be gay, but the speculation holds no ground given his marital life.
Nonetheless, life seems to be amazing for him now. A happy married life, rewarding career & even more rewarding fortune, and an untouched legacy to look back on, what more does one need?