Entertainment
Emerald Robinson's Life Alongside Her Husband, Kids And Work
Emerald Robinson shared one of her beautiful moments from her married life on the occasion of her anniversary and expressed her love towards her husband.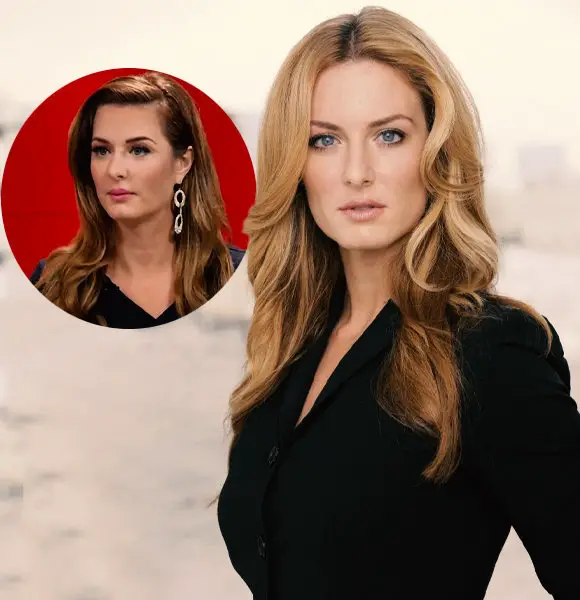 "The first time ever I saw your face. I thought the sun rose in your eyes. And the moon and the stars were the gifts you gave..." wrote Emerald Robinson while sharing a beautiful picture alongside her partner via Instagram. 
Is Emerald Robinson Married?  
Robinson is happily married to Garrick Davis. On the occasion of their marriage anniversary, Robinson shared a picture of their wedding day and wrote, 
"The first time ever I saw your face. I thought the sun rose in your eyes. And the moon and the stars were the gifts you gave.
To the dark and the endless skies"
Happy Anniversary my love...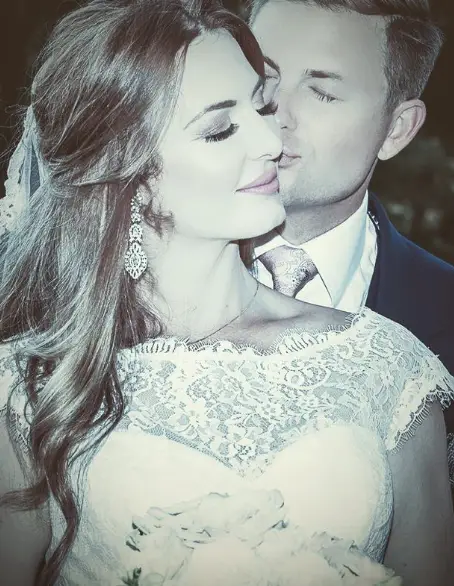 Emerald Robinson And Her Husband (Source- Instagram)
The bride was clad in a beautiful white wedding gown, and the groom donned a blue suit and a standard white shirt. Her husband can be seen giving a peck on her cheek. 
Unlike Robinson, Davis shares a slightly different career background from his wife. He is the founder of Contemporary Poetry Review (1998).
Additionally, he is also a Poetry Editor of First Things Magazine. As of now, he is promoted to the position of Historian.
Robinson does not share much of her married life, but she occasionally gives her followers a glimpse of sweet memories. Likewise, her husband is not active on social media. 
The timeline of their marriage is unknown, but from what it seems, they are relishing a healthy marriage life alongside two beautiful children. 
Another White House Correspondent: Inside The Life Of White House Correspondents Norah O'Donnell
Robinson is the mother of two beautiful children. Her eldest son's name is Asher, and her daughter was born amidst the pandemic. The Newsmax TV reporter welcomed her baby daughter on July 27, 2020. 
Sharing a beautiful proverb, she wrote, 
"‪Last week we welcomed the latest addition to our family & she is absolutely perfect. Ps127:3 "Behold, children are a heritage from the Lord, the fruit of the womb a reward."
At times she also brings her children along with her on her workdays. For example, she brought her son Asher at the White House press briefing. 
She balances her life perfectly, from daily run-ins to the office to returning home to her husband and children. 
Ladder To Professional Success
Robinson, age 39, started her reporting career in 2012, where she worked as a Reporter/Writer/On-Camera Host for Knowlera Media. She hosted the show that averaged an audience of 7.6 million monthly. 
After working for a brief time, she worked as an Executive Producer for Story Point Media from 2015 to 2016.
She then worked as the Director of Media Relations/Producer for the Institute For Global Economic Growth for 3 years. 
The 39-year-old then advanced to the highlight of the career when she started working as a Political Correspondent for One America News Network, only to grow as a Chief White House Correspondent for the network further.
After working for almost 3 years, she retired from the Network and began working for Newsmax Media in 2020. 
Since then, she has worked as a White House Correspondent on the Network. 
It is reported that she bags an annual salary ranging from $20,000 to $70,000.
Life Of Fellow Woman Journalist: American Journalist of White Ethnicity Erica Hill Married Life: Husband David Yount And Two Children!
More On Robinson
39-year-old Robinson completed her bachelor's degree in communication and Media Studies from The University of Virginia's College at Wise (2000-2003). 
It might be unknown to many, but Robinson was an enthusiastic sports player as well.
She was the captain of the Women's Volleyball Team and was an editor of The Highland Cavalier. 
Emerald also was the Captain of the Girls Volleyball Team on her high school, Honaker High School. 
She was also into Track and Field, Basketball, Cheerleading, and Theatre. 
Robinson has a huge Twitter following of over 426k followers (2021). She also has her own website named Emerald Robinson.