Entertainment
Inside Eric Musselman's Perfectly Balanced Married Life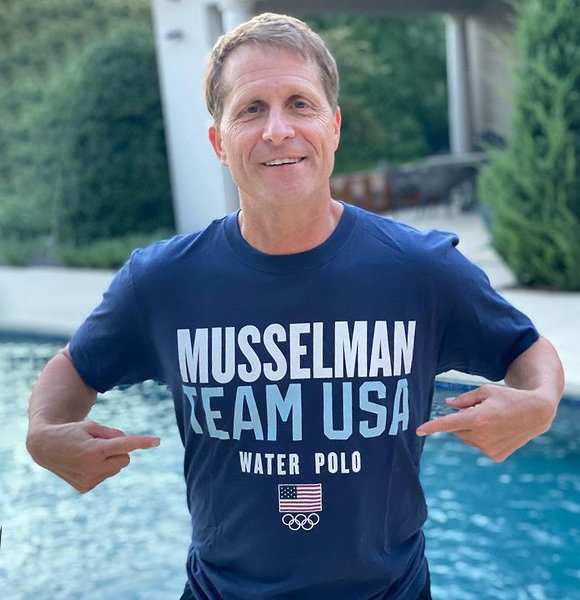 "Thank you for being the head coach of our family and keeping us in line! Love you D!" This beautiful token of love was shared by the professional basketball coach, Eric Musselman, for his loving wife on the occasion of their anniversary.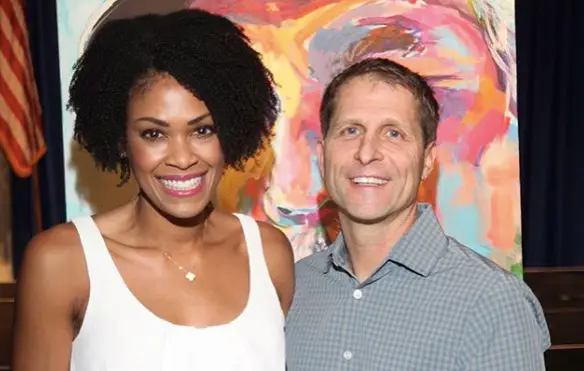 Eric Mussleman With His Wife (Source Instagram)
The two have now completed over a decade together and still going strong while carrying a healthy and happy family together. 
Eric Musselman's Life With Wife 
The head coach from the University of Arkansas's day might be quite unusual as he has to look after aspiring individuals and bear the responsibility to train them, but after his duties as a coach are fulfilled, he returns home to a beautiful wife and his precious daughter. 
Eric is married to Danyelle Sargent since 2009, with whom he shares a daughter named Mariah Musselman, who is ten years old. 
The two have successfully completed 12 years of togetherness this September 2021. Musselman is never short on appreciating his wife and showing his love for her in front of the whole world, and his wife reciprocates the same love to him as well. 
While how the two met might be unknown but looking into Danyelle's career, it's not hard to match two and two together. She is a former American sports television reporter, so it's only fair to presume that the two fell in love on the court.
Another Sports Reporter: NBC's Sportscaster Charissa Thompson: Married Life and Divorce? Current Boyfriend?
Guess Eric shot his shot and scored his love right through the hoop. 
Got it? A lousy pun, but we sure get props for trying, right?
As of recent, she took to her Instgaram account to wish her wonderful husband a very happy birthday. While posting several pictures with him and him with their daughter (we will touch more on that stay with us), she wrote, 
"Happy Birthday , BEST husband, BEST dad, BEST friend"
Growing up with a father and mother from a sports field, it was only a matter of time their daughter started to show similar signs. 
After all, the apple does not fall far from the tree. 
Mariah, at age 8, was bold and carefree enough to take interviews of players that even the experienced reporters feel intimidated up. 
The opposite happened in the interview; she seemed to intimidate other players with her childish but hilarious questions and responded. 
Nonetheless, her mother, Danyelle, has trained her daughter well. 
So, remember when we said we would touch more on the pictures? Yes, so Danyelle also featured pictures of her husband with her daughter and with her sons, step-sons to be exact.
If you did not know, then Danyelle is the second wife of the former NBA coach. He was previously married and has two sons with her ex-wife. 
Eric Musselman's Ex-Wife 
Musselman was previously married to his first wife, with whom he got divorced in 2005. The ex-pair has two sons named Michael and Matthew, who, like their father, also play college football. 
While not much information can be garnered regarding his ex-wife, it is pretty evident that his sons are pretty close with their stepmother. 
As a compassionate and loving mother, Danyelle never falls short on posting pictures with her family. She posted a happy picture of the family of five alongside Eric's sister, who is equal times part of the family, Nicole.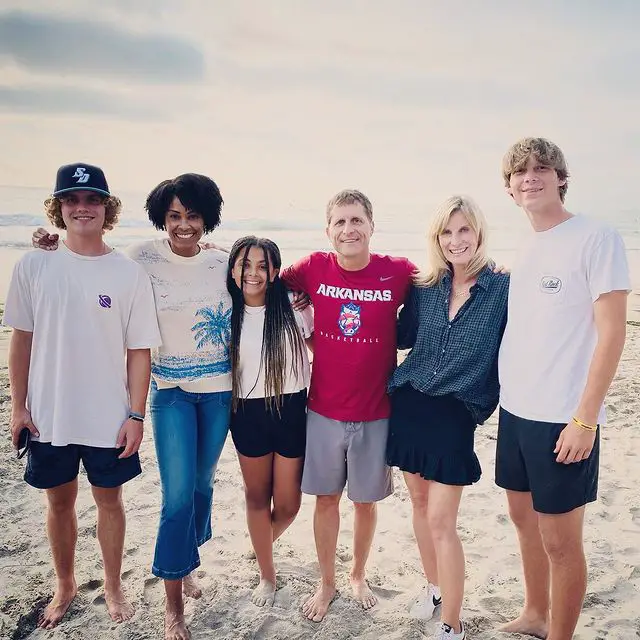 Eric Musselman With His Wife, Sister & Children (Source Instagram)
It is of no doubt that his wife shares a firm bond with two of his sons. It might not be an unusual scene for some of the people, but in the Musselman household, the family loves each other like their own. Which they are, after all!
It seems like Eric has found the perfect balance to move his family all together forward in life with all smiles. 
 The smiles shared by the happy family whenever they are together are always a treat to look at for his fans and well-wishers. 
Another NBA Coach: David Fizdale Is Set For The Next Coach Of Grizzlies
Standing at the height of 5 feet 7 inches, Musselman, during the course of his career, has touched greater heights in his life as he now boasts a salary of $4 million per season after his recent contract extension with the University of Arkansas. 
Nonetheless, while sporting a picture-perfect life together, the family also seems to live a stable life, which is well contributed by Eric's well-earning career.