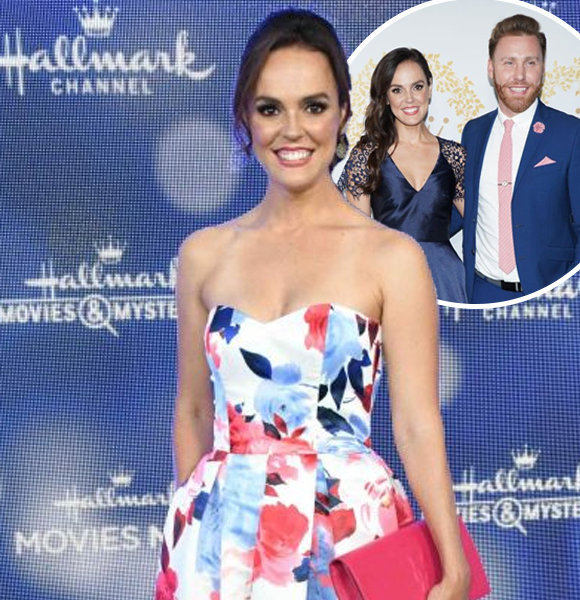 Garnering massive fame from her role as the pink ranger in 'Power Rangers Time Force,' Erin Cahill probably has to be most of the early 2000's teens' crush (sure was ours). 
While Cahill's presence was limited to our imaginations, there was someone who became her forever one in her life, her husband. 
Yes, guys, our pink ranger now savors a colorful palette of happy marriage alongside her husband, Paul Freeman, and this relationship has only gone from strength to strength over the years. 
The two recently celebrated their fifth anniversary together. The caption is just a little piece of love that the two share for each other in their never-ending sea of endearment and togetherness.
All on Erin Cahill's Wedding & Husband
Okay, no need to break your heart! Most of you who fancied her are either married or are in a relationship (sorry, singles!), so there is no need to be sulking, but rather let's enjoy reading on the happiness Erin now shares. 
A post was put up on Erin's official Instagram account on September 4, 2021, consisting of multiple pictures from their life together.
The first was a picture from their reception (it seems) where the newlywed bride wore a beautiful wedding gown complemented by a sky blue tuxedo of her husband.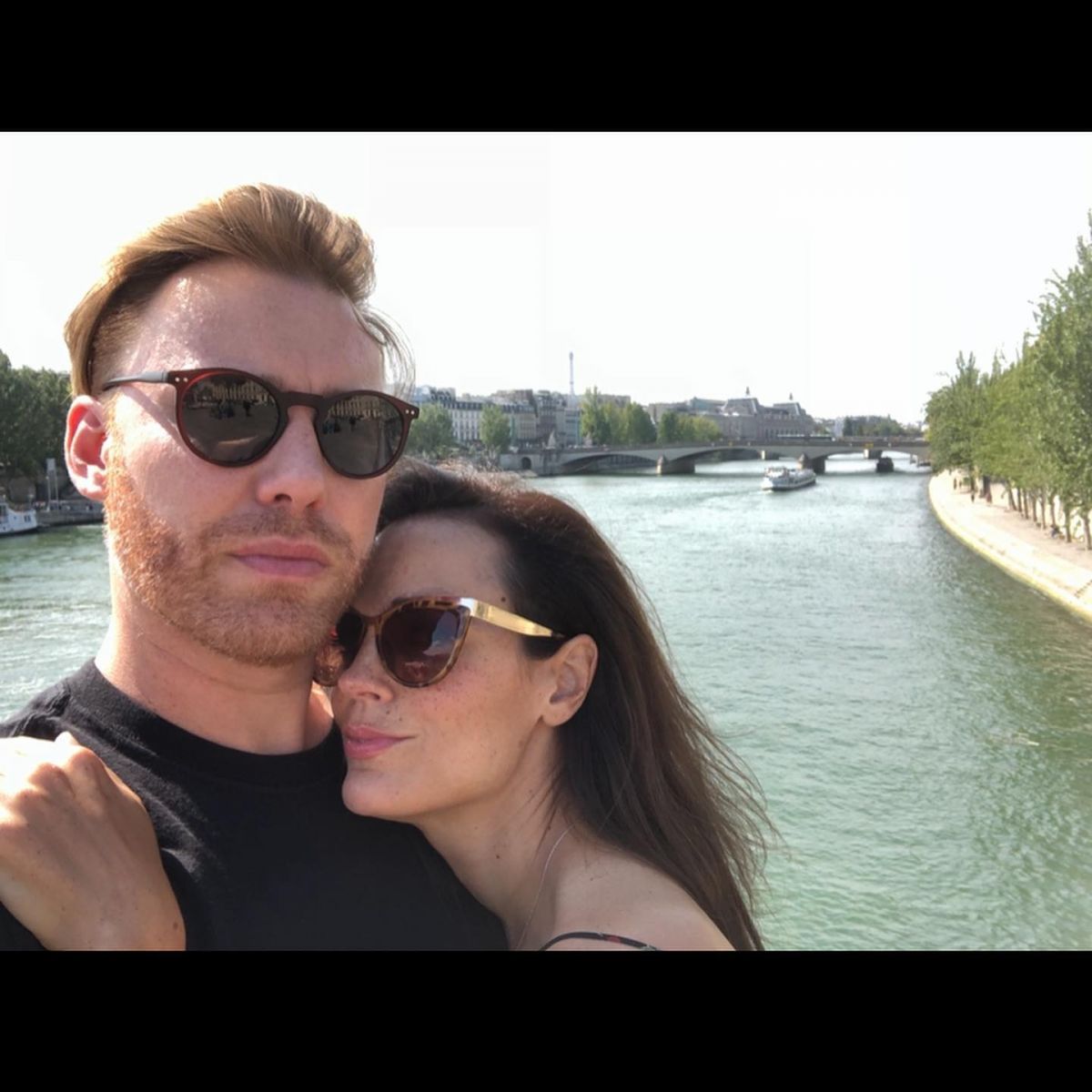 Erin Cahill with Her Husband (Source Instagram)
Sharing their five-year-long togetherness, she wrote, 
I am so grateful for you, my beloved. You have made me the happiest woman, every single day.
Calling her husband her greatest gift, she went on to add, "So thankful for every anniversary adventure we have had and to all those that are ahead. I love you eternally."
She has been married to her husband, Paul Freeman, since 2016. Their beautiful wedding ceremony seems to have been held in the chapel. 
Erin shared the auspicious and life-changing moment on her Facebook account, which 2.8 thousand people have liked to this date. 
Sharing her new journey, she announced to her friends and followers that she married the "love of her life." 
Cahill called herself the "luckiest girl" to have had her wonderful and handsome husband. She further set forth immense love and gratitude to all of her well-wishers through her post. 
Another one of her social media posts featured a wonderful snap of her wedding where the pair stood in front of the Arch, sharing their vows. 
What a beautiful moment indeed. 
However, the couple who now have celebrated five years together with each other does not share any children. 
More on Power Ranger Cast: Is Openly Gay Actor David Yost Married? Or The Actor Is Busy Commenting On Professional Life?
But hold on, life does not seem much lonely for the two anyways. 
Yes, they have each other, but they also do have a special someone in their life.
They have a cute little fur baby they regard as their little baby. Cahill took the occasion of Christmas to post a family picture of the three, she, her spouse, and her dog being all merry together. 
Sharing the picture, she wished everyone 'Happy Holidays.' 
Well, one thing is pretty much clear Erin's personal life is as merry as it can get.
However, her husband hasn't been her only love. She was also speculated to have dated a 'Power Ranger' co-star several years ago. 
Erin Cahill's Past Relationships
Does the combination of red and pink flatter you? Well, not that it matters anymore, but Erin was in an alleged relationship with, yes, you guessed it, the actor who played a red ranger in 'Power Ranger.'  
Cahill's love interest was the actor Jason Faunt. Actually, their on-screen characters were love interests, so this might have led fans to assume that the two have something going on in real life. 
But we can neither confirm nor deny the rumors.
However, not much insight can be garnered about their relationship except from a tweet made by Faunt back in the day where he shared a picture of the two past-costars having lunch together.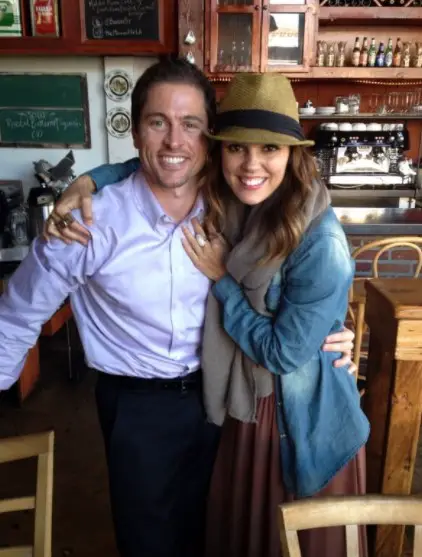 Erin Cahill with Her Co-Star Jason Faunt (Source Twitter)
A love interest or not, there two sure seem to be good friends to date and seem to enjoy each other's company tremendously.
Moreover, in the past, Erin was also in a relationship with British singer-songwriter Seal back in 2013, as reported by Dailymail. 
Nevertheless, Cahill is a happily married woman now, and we hope this love stays everlasting.