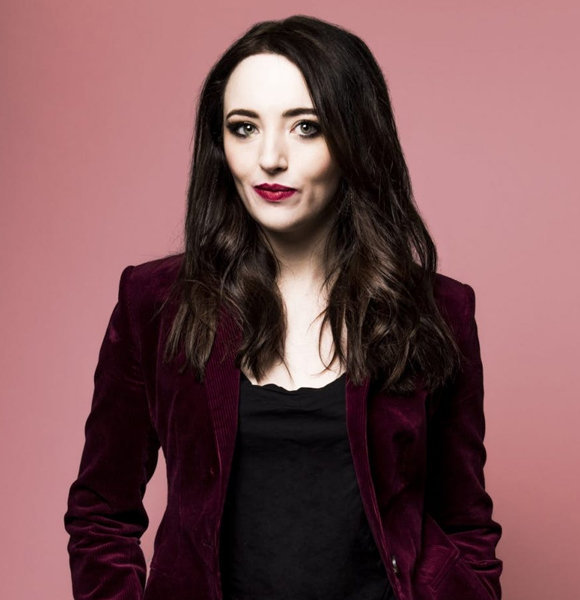 Scottish TV and comedy sensation Fern Brady has marked a significant presence within her fanbase with her cent percent efforts in any field she steps in. 
She is one of those individuals who has reached several milestones, polished her name with multiple triumphs, and glorified her authenticity with conviction and grace. 
Brady's professional life is an inspiration to many, but her private life has always stayed away from the limelight. Her to-be husband or a partner she's living with is still under wraps, but is she really single? 
Does Fern Brady Have a husband?
Brady is a beautiful lady with an appealing personality trait. Love to her is formed with the colors of a rainbow. She is bisexual and is extremely proud of her identity. She said in one of her Twitter posts,
"No, it implies that we live in a homophobic environment that results in internalized homophobia. And I'm bisexual."
Brady's fans are still stuck to her due to her satirical way of presenting things. And, being a comedian, she never fails to flaunt a smile on her audience's faces.
Many fans still wonder if this barrel of laughs has found a partner yet. As per many of her Twitter posts, she seems to have a partner, if not a husband. However, no news of Brady ringing her wedding chimes has come public yet.
However, she does seem to have a boyfriend. In many of her Twitter posts, she has talked about her Irish boyfriend, a partner she has been losing her weight with, and much more.
They seem sarcastic but genuine as well. Brady might have mentioned her partner multiple times on her posts but hasn't revealed the person enclosed in her heart yet. She might have found her significant half, her partner in crime but hasn't brought it out. 
Brady seems beautiful and humorous and can light up anyone's days with her wholesome personality. However, that bright smile has hidden the darkest of times within.
Her former boyfriend several years ago cheated on Brady.  And, adding to her love life horrors, Brady once dated a guy who tried to harm her by smothering her with a pillow. 
Also, read about another astounding comedian- Lavell Crawford Has Achieved It All with His Wife's Support
Fate garnished her life with trauma and abuse back then.  All the previous boyfriends she inbuilt her trust in gave her nothing except for pain. 
She finally decided to get into comedy and flaunt her smiles. She keeps her viewpoints and traumatic experiences as open as a book. Brady reveals how standup comedy gives her a platform to be herself and deal with her mental health issues. 
She recently got into the British as Folk series, where the team traveled miles interviewing the people around, and of course, the show can't end without any spark of comedy.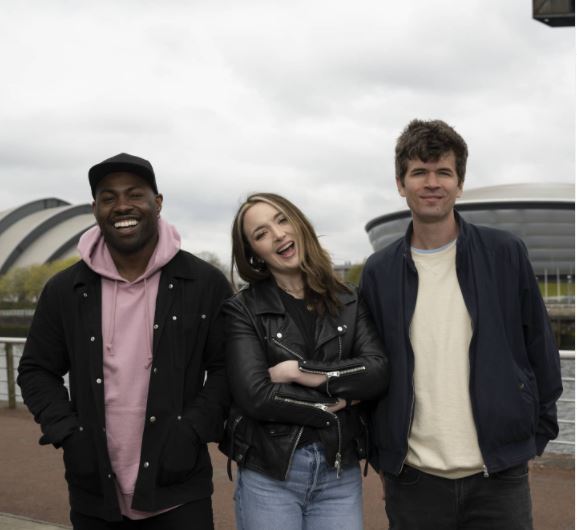 Fern Brady alongside her British as a Folk series team (Image Source: Instagram)
This joyous picture was captioned with,
"We made a British As Folk series for @dave_tvchannel! @ivograham and @darrenharriot traveled around the UK interviewing a load of amazing people. I'm bursting for it to come out so you can see us speaking Cornish/meditating in the Welsh valleys/attempting to interview an elderly surfer who refused to take her earplugs out. All the press shots bar this one look like we're investigating an atrocity."
The team looks super happy and enthusiastic. The show was a hit, and their efforts filled in the vibrant colors of joy into their lives.
Brady is flourishing and reaching heights. Sources haven't brought up much news regarding her partner or a husband, but she seems super happy flaunting her single life with the brightest smile on her face.