Entertainment
Who Are Finn Wolfhard's Parents? A Look Into His Family Life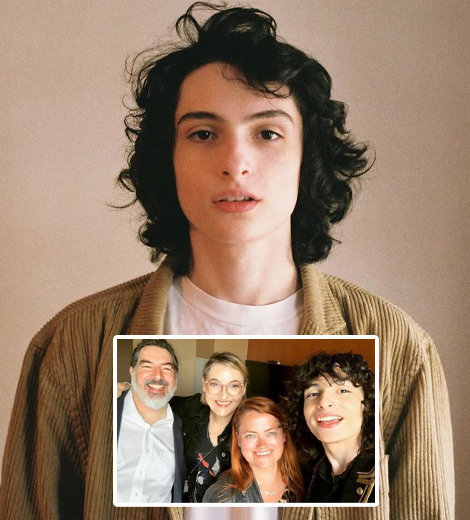 Famously known for his role in Netflix's popular 'Stranger Things,'  Finn Wolfhard gained massive recognition worldwide through his outstanding performance in the series. 
Such polished and gifted 19-year-old Wolfhard is undoubtedly a perfect blend of being personable and proficient when it comes to his gallant role choices in movies that he fulfills spot on. 
He is well known for the seamless talent he exudes, but very little is known about his family and life with his parents as he is still a teenager. 
Finn Wolfhard's Parents
Born on December 23, 2022, he is a Canadian actor who started his career in 2013. While some might argue that he gained prominence after 'Stranger Things,' but he has long been appearing in some big banner projects such as 'The 100' and 'Supernatural.'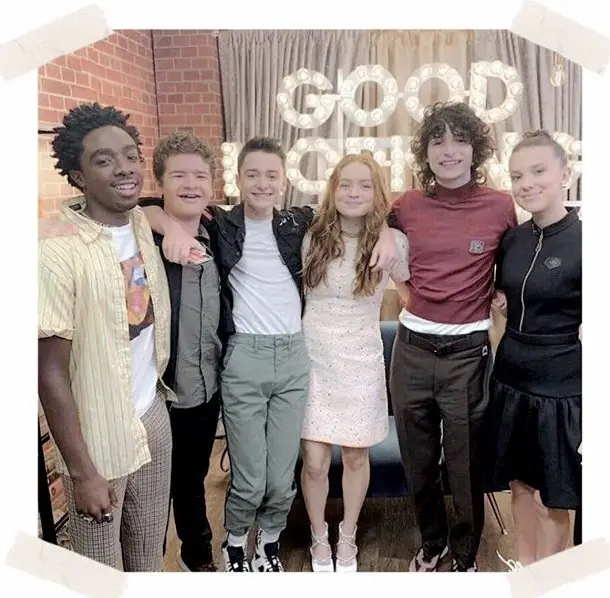 Finn Wolfhard With His Fellow Cast Members (Source - Instagram)
However, unarguably, he was already a polished actor even before 'Stranger Things,' although we cannot deny that the role did turn his life 'upside down' (pun intended) but a fact in his life that cannot go unnoticed is his boundless talent includes extreme hard work, surely but it also consists of eternal support from his parents. 
You Might Also Like: Caleb McLaughlin, Young Age Actor Reaches Tremendous Height - Parents, Siblings Of 'Stranger Things' Star
It is one aspect of his life that he very proudly flaunts. In an interview with Interview Magazine, he sat down with 'Deadpool' fame Ryan Reynolds to further discuss his career. 
When in talks with Ryan Reynolds, the 'IT' actor was asked by the 'Deadpool' actor as to how he handles being disciplined, smart and charming, and so down to earth, to which his reply was one of a kind. He replied by saying, 
" I have great parents, a great family, and people who support me, but who also keep me in line. I have been weirdly disciplined since I was seven or eight years old."
As they say about gifted children, whatever they touch turns to gold. Likewise, this aspiring actor has made remarkable notices all over through his performances.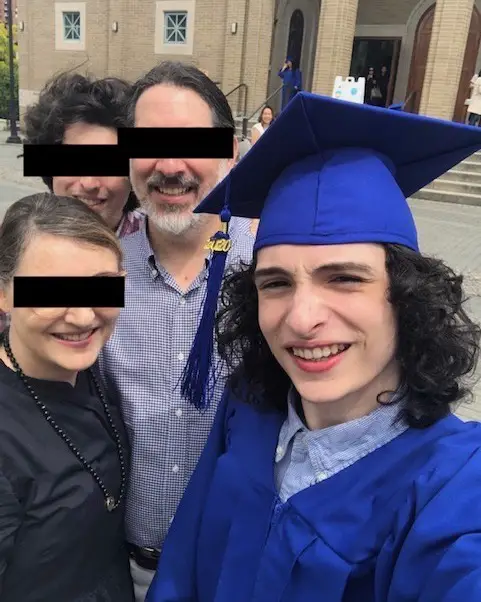 Finn Wolfhard Shares A Funny Post For His Parents & Brother (Source - Instagram)
Wolfhard also has a very close bond with their parents, which is evident through one of his Instagram posts. Sharing a graduation post on his Instagram, he thanked his joyful parents for what they have provided for him. But the caption came with a hint of joke that will surely make one chuckle. He wrote, 
"Thanks to these people who kidnapped me at birth and raised me"
By the looks of his, Finn sure has strong traits of a Capricon and wallah! he actually is one. 
How weird is that? We are mostly right!
He also furthered his thankyou's to his teachers and other supports in his life. The picture featured his parents and his brother. 
Wolfhard was an older brother, Nick Wolfhard, who is an actor by profession and has credits on movies such as 'The InBetween' and 'The Last Kids on Earth.'
Undoubtedly his parents did raise collosol talents that are now actively winning hearts in the industry. 
Also Read: Noah Schnapp Age 14, Girlfriend | 'Stranger Things' Star's Dating Status
More on Finn Wolfhard
Wolfhard is 19 years of age as of 2021. He was born to mom Mary Jolivey and dad Eric Wolfhard.
Finn won Screen Actors Guild Award for Outstanding Performance for his role as Mike Wheeler in 'Stranger Things.'
The also musician, screenwriter, and director, made his debut in directorial when he directed the film 'Nights Shifts.'
The cinema enthusiast played a lead role in both parts of the horror movie, 'IT,' and was recently seen in the supernatural film of the famous franchise, 'Ghostbusters' named 'Ghostbusters: Afterlife.'
At such a young age, Wolfhard has touched heights in his career and simultaneously taken forward his passion for music as the lead vocalist and guitarist of the rock band Calpurnia and is a band member of The Aubreys as well.