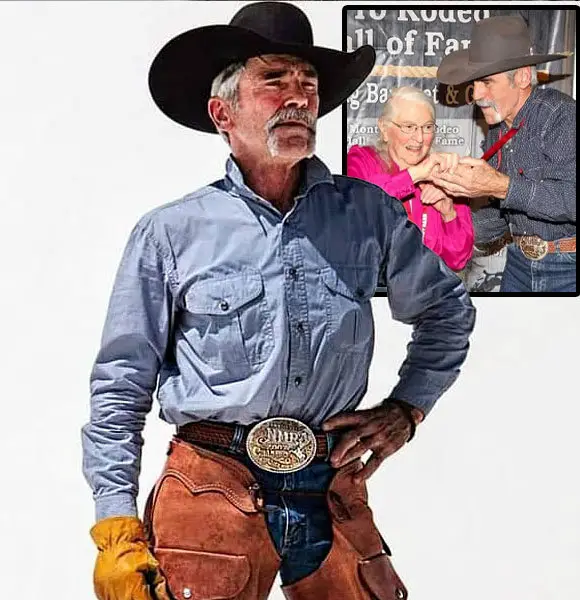 Forrie J. Smith is a renowned actor most known for his work in 'Hell or High Water,' 'Yellowstone,' and 'Rambo III.' The actor has impressed the viewers with the American spirit he captured through his roles.
Unfortunately for his fans, while Forrie remains open about his projects, details about his wife and personal life remain in the shadows.
He has a lovely family, but the question remains about the woman he has built his family with.
Who Is Forrie J. Smith's Wife?
Forrie is a married man whose family has extended from his wife to his son and grandchildren.
However, he has kept information about his wife under the covers. Sources may cite that Forrie's wife is Cheryl Richardson, but it's because he is often confused with Forry Smith, who is also an actor.
Moreover, the actor is also mentioned as a father of one in one of the articles of Dailymail, which suggests he has only one child. 
The celebrity life is difficult to handle. One loses all sense of privacy as the public grows more and more curious about their personal lives.
It's not a game that everyone likes to play. But, eventually, the media reaches for not just them but also their family.
It might seem as no harm for the admiring fans, as they just want to know their favorite celebrity a bit better, but on the other hand, the same might be a problem for the people close to them.
Also check out: Fred Armisen Finds Out Shocking Truth about His Parents
We suppose Forrie J. Smith has understood this phenomenon and has chosen to give his wife the privilege of privacy.
It's challenging to stay away from the spotlight, but Forrie has managed to keep this aspect of his life hidden with no information out to the public.
All we know is that Mrs. Smith is a lovely woman who has tied her family together for many years. She would also gift the actor's dear friends shirts for Christmas and birthdays, which hints that she is a caring lady.
Although Forrie has kept his partner a secret, he has not hesitated to share how proud he is of his grandchildren.
His grandchildren call him 'paw paw' in classic country fashion, and he is the sweetest granddad ever.
He shared an adorable picture with his granddaughters on Instagram and wrote, "Paw paws first cheer an dance competition, and my girl won first!"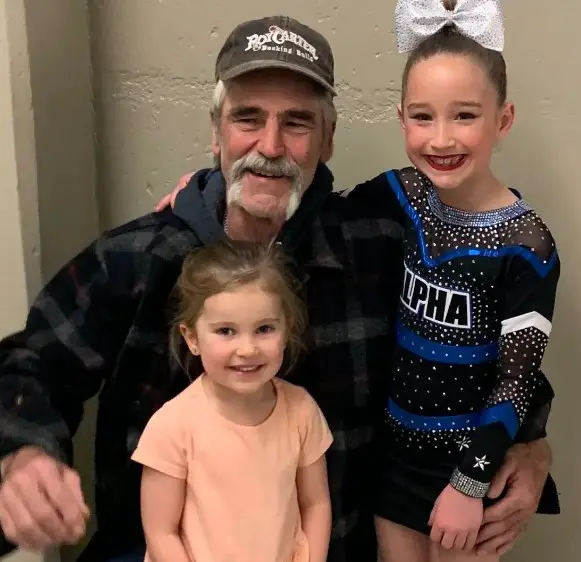 Forrie J. Smith And His Granddaughters (Source: Instagram)
Similarly, he posted a sweet note he got from his granddaughter that read, "Papa Forrie is terrific because he is nice and kind and I love riding with him, he's just the best!"
Those sweet words coming from a little kid are enough to melt anyone's heart, and Forrie was no exception. He captioned the post, "My best trophy ever."
So it's clear how Smith loves and adores his family. Moreover, his son Forrest Smith has continued his work. Interestingly, he plays the current version of his father's character Lloyd in Yellowstone.
Indeed, Smith has a wonderful family and a successful career.
He has carried himself as a great actor and greater father, husband, and granddad. Likewise, Forrie leads his best life, like a true cowboy both on and off-screen.