Entertainment
Fred Armisen Finds Out Shocking Truth about His Parents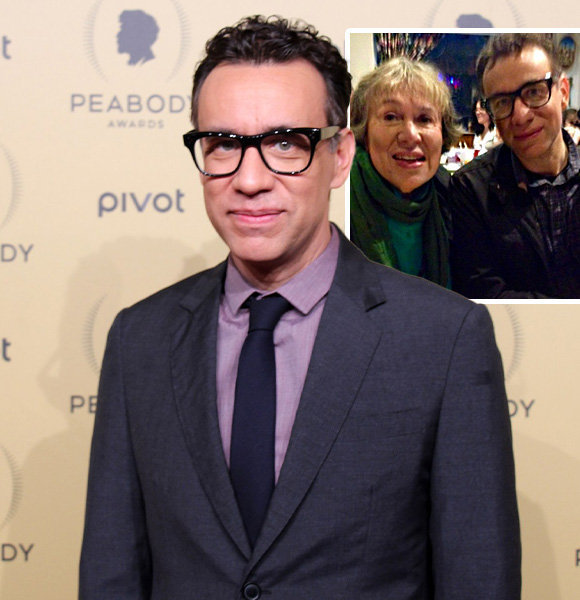 Fred Armisen is a man of many talents. With his acting, comedy, writing, and music skills, he has many professional titles up his sleeve. In addition, he has charmed the viewers with his performance on 'SNL' and 'Portlandia.'
But equally fascinating is his ethnicity and parental background. A recent discovery about his parents' ancestry left both the actors and his fans surprised.
Fred Armisen's Parents' Ethnicity
Fred was born in Hattiesburg, Mississippi, to his parents in1966, and they later moved to New York when he was still young.
As for his parents' profession, his father, Fereydun Armisen, is of German descent, and his mother, Hildegardt Mirabal, was from Venezuela.
His father used to work for IBM, and as for long as he knew, his paternal grandparents were from Germany as well.
However, he thought his grandfather, Ehara Masami, better known by his professional pseudonym Masami Kuni, was Japanese.
You might want to check out: Spilling the Tea on John Nettles's Love At First Sight with His Wife
He thought so up until his 50s! Only after he did an ancestry test on the sets of 'Finding Your Roots' that he find out that he was a quarter Korean.
Armisen was taken aback by the results as he had no idea about any Korean heritage in his family.
It turns out his grandfather had a rather complicated history that dated back to the days of World War II. Masami Kuni, who is known as a professional dancer, was actually born in Korea as Park Yeong-in.
The after-effects of the war compelled him to change his identity. He adopted a Japanese surname when he was in high school following the horrific massacre of Koreans in 1923.
Subsequently, he moved to Japan to pursue further studies and graduated from Tokyo Imperial University. Then, to further fuel his passion for dance, Masami moved to Berlin, Germany, and that's where he met Fred's mother.
Upon hearing the revelation, Fred was shocked as what he had known for most of his life was a lie. Stil in disbelief, he said,
You have to understand that I tell people, that I have interviews where I say I'm quarter Japanese ... I'm not Japanese at all.
Nevertheless, the actor has maintained a good relationship with his parents, and the intriguing revelation hasn't affected their bond.
While his public appearance with his parents is a rare sight, he is sometimes spotted with his dear mother at public events.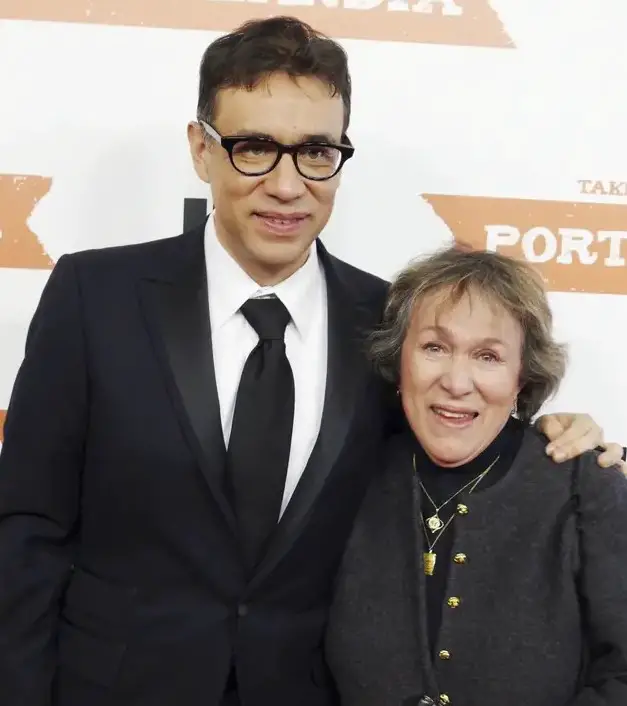 Fred Armisen With His Mother (Source: Buzzfeed)
Moreover, besides his parents, the actor has another important persona in his life. He started dating his co-star Natasha Lyonne in 2014.
Although he hasn't put a ring on it yet, the couple has been together for a long time. However, they have stayed away from the media in recent years, and the current status of their relationship has not been disclosed.
But, Fred does have experience of marital life before this. He was married to singer Sally Timms from 1998 to 2004.
After their separation, he gave marriage another shot and tied the knot with actress Elisabeth Moss in 2009. 
The pair did not last too long as they parted ways after two years in 2011.
However, Elizabeth did not hold back on sharing why she could not stay in the relationship. She said that her marriage with Fred was "extremely traumatic and awful and horrible." 
In response, Fred has owned up to his behavior and said that he felt bad for everyone he has gone out with.
Well, they say acceptance is the first step of redemption, so we're hoping things are going smoother in his love life now.
Plus, Fred Armisen has more on his plate with exciting new projects lined up, and viewers are anticipated as always to see his amazing presence on screen.