Celebs
Frank Bollok's New Experience of Parenthood With His New Wife
Frank Bollok famously known as the ex-husband of a notable television personality will soon celebrate his third year anniversary with his new life. So, who is she?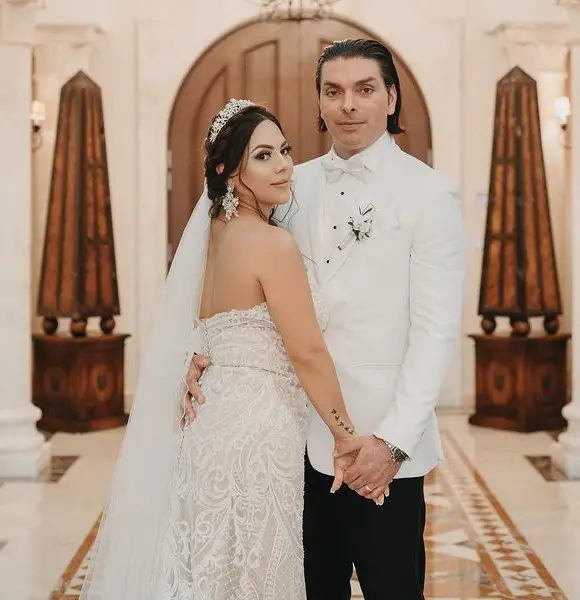 Frank Bollok is happily married to his new wife for over two years now. Bollok, famously known as the ex-husband of a notable television personality, Darcey Silva, will soon celebrate his third year anniversary with his new wife. 
Who Is Frank Bollok's New Wife? 
Frank Bollok has been married to his wife Kristell Mapelli since 2018. The pair had a very muted wedding back in December of 2018.
After their wedding, Bollok took to his Facebook to celebrate the new beginning of his life and updated his relationship status to married. The married date provided by Frank read, December 21, 2018. 
The couple who will soon enter the third year of a successful marriage met way before they got married. Going by Kristen's personal account, Frank's first appearance on her account dates back to December 30, 2016. 
So, it may be that the two started dating from thereon. 
Guess December is really the season of love!
"My everything sun, ocean, sand, love and family"
Just simple words of love dedicated by Kristen to her Frank. The caption was in regard to a post she made back on August 15, 2020, where she was sporting her pregnant-mama beach look. 
The couple has welcomed a baby boy in their life very recently, and by the looks of it, Mapelli is enjoying every moment of her new parenthood as her Instagram account is slowly turning into her beautiful baby's personal account.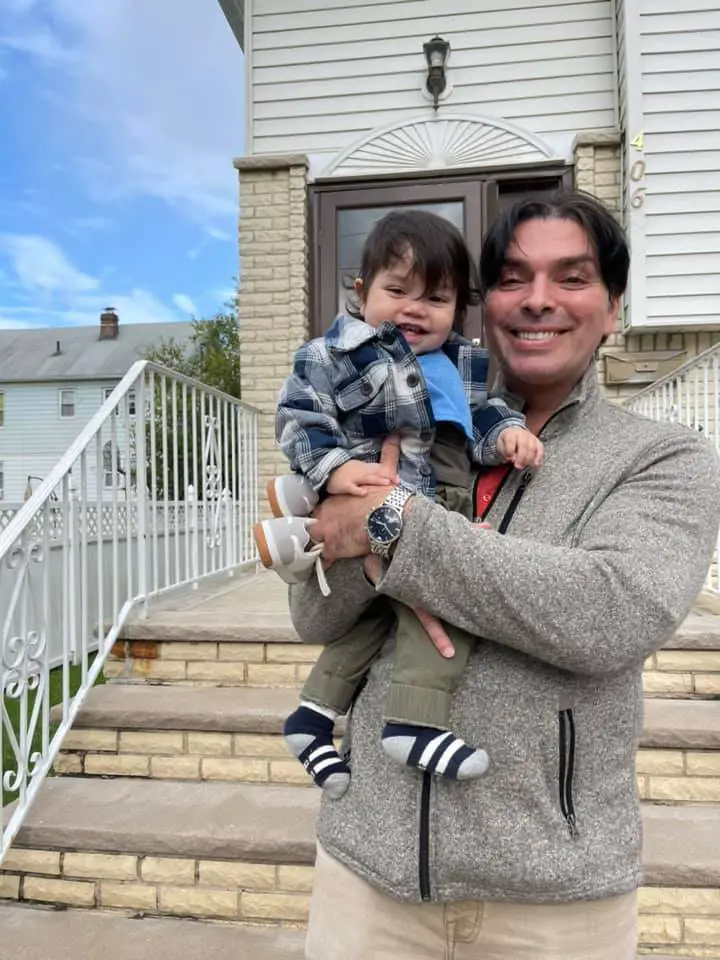 Frank Bollok With His Son (Source Facebook)
Whereas for Bollok, this is not the first time he is tasting the fruits of parenthood. He is a father to two daughters from his previous marriage. 
The father of three has two daughters, Aniko Bollok and Aspen Bollok, from his marriage with Darcey Silva. He and Silva were married for good eight years before they decided it was time to move away from each other's lives. 
"My relationship with my daughters' father is good and respectful. I'm grateful for my daughters Aniko and Aspen and always will be. We are blessed to have them,"
Told Darcey, who appeared on "90 Day Fiance," to try out her luck in love once again. She further expressed the love she has for her children. 
Another 90 Day Fiance Personality: Evelyn Cormier Wedding, Husband, Parents, Family
Talking about the divorce itself, Darcey said how the two grew apart and were searching for their soulmates. Hearing Darcey's statement, it looks like their divorce was a mutual decision. 
All and all, although couples separate, the most important thing is them coming to an agreement and keeping aside their personal problems for the sake of their children, and Darcey and Frank have been amazing at doing so. 
It was certain for Bollok to gain significant media attention, especially when he married a public figure. Despite their divorce being highlighted from time to time, one cannot deny that some of the fame was passed on to Frank. 
And many might think probably with the help of which he has lived quite a good lifestyle sporting a decent net worth. 
Frank Bollok's Net Worth
With an overwhelming amount of media attention that could have surrounded Bollok, he decided to let go of it and live a life out of the fame. 
Frank never dived into the areas that his ex-wife was so known for, and he always stuck to his job of sales and marketing. He now works as a Showroom Manager at Bob's Discount Furniture, a place where he has worked for the past eight and half years. 
Bollok lives a happy life alongside his wife and son in Nanuet, New York, United States. Although it is hard to exactly list his net worth, looking into his wife's social media, the pair does live quite a luxurious lifestyle. 
Therefore, it won't be much to say that he entertains a net worth around a six-figure range.