Celebs
Inside Gabe Gutierrez's Private Wedded Life with His Beloved Wife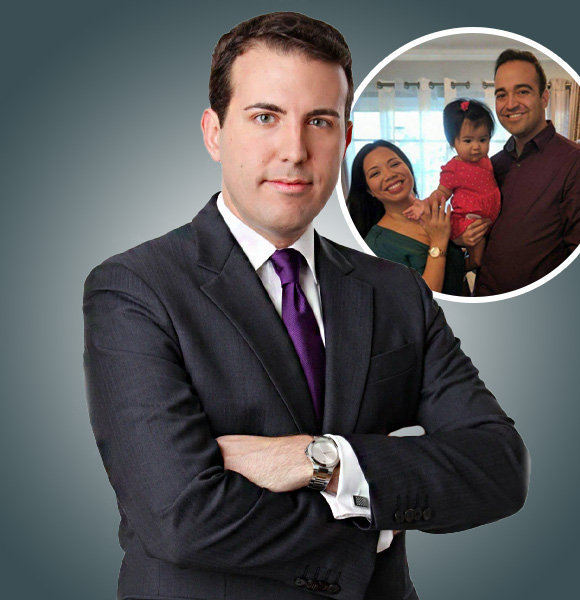 Gabe Gutierrez has worked as a fearless correspondent for NBC for the past few years. The award-winning reporter has covered several major topics throughout his career.
However, his wife, children, and married life remain the topic that he has left uncovered. Many people don't know about his marital status and have wondered, 'who is Gabe Gutierrez married to?'
He is busy reporting to us every update from the scene, so his personal life kind of slips from the focus, but fans are still curious about the other side of Gabe's life.
Gabe Gutierrez Has a Wife?
Gabe is, in fact, a married man. He tied the knot in 2004 with his wife, Erin Peterson. The two have been together for a long time, but they don't have any children yet. 
They have been together for almost two decades and come from the same line of profession. His wife is a producer for journalism-based shows for WXIA-TV and others. 
Although Gabe has spent the majority of his lifetime in front of the camera, he has managed to keep his personal life away from the media. Well, maybe it's for the same reason.
Being in front of the public eye is a taxing job. So, Gabe might have kept his relationships and family life private because that's the only break he gets from the constant media attention. 
Consequently, Gabe's social media is all about his work. But his partner does like to post a picture or two about his husband.
She posted a throwback picture with Gabe in which they both wore the same outfits, and they look stunning as always.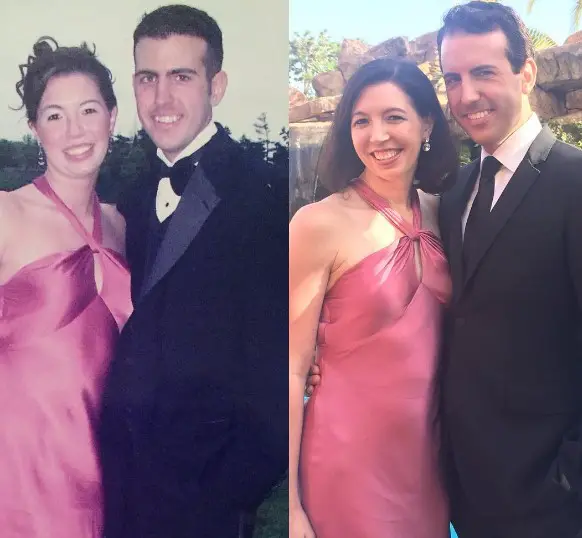 Gabe and His Wife, Erin Peterson (Source: Instagram)
Likewise, she also posts sometimes commending Gabe on his achievements and hard work. 
Apart from his wife, Gabe's brother is also in the same field. His brother, Kris Gutierrez, is an anchor at NBC 5.
It seems like Gabe's life is surrounded by journalism. Aptly, he has built a great career in the field.
More on Gabe Gutierrez
Gabe was born on January 16, 1978, to his parents. He holds American nationality, but his family is of Cuban ethnicity and roots. 
He joined NBC in 2012 at age 34. Now, at age 44, after a decade of dedication to his job, he has become one of the most renowned correspondents on the channel.
He has reported on all sectors, from hurricanes and presidential campaigns to crime scenes and shootings. As a result, he has received many honors and awards too.
Such an adventurous and risky job must also be subject to good compensation.
NBC correspondents have an average annual salary of $201K, and with Gabe being in the industry for over a decade and covering hot topics, the salary must be around the same number or even higher.
But, a credible number for his salary and net worth hasn't been released, so this is just general speculation. Nonetheless, with his expertise and experience in the field, he is surely earning a hefty amount.