Celebs
Debunking Gardner Minshew's Personal Life- Does He Have A Girlfriend?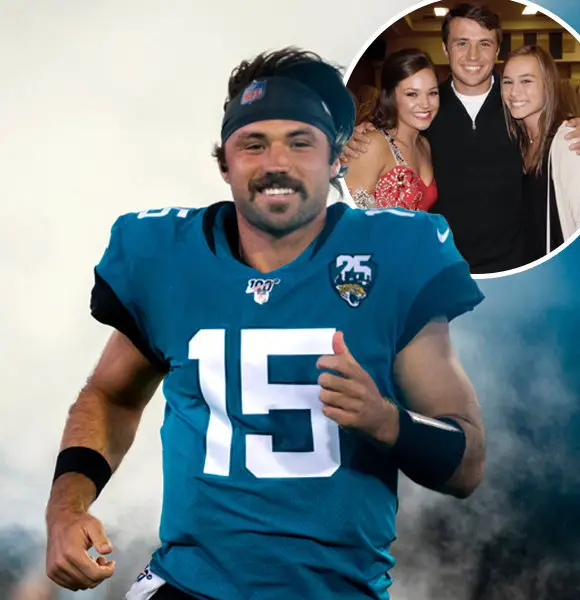 An American football sensation, Gardner Minshew, has to be one of those stars who has established a fanbase of millions with his astounding gameplays.
The colossal career he has built, the flourishment he has made, and the journey he has paved so far have always been something his fans have been intrigued in.
But, apart from these many factors, his fans have also shown keen interest in getting to know more related to his personal life, including his girlfriend, past relationships, children, and a lot more.
If you are one of those quenched with such queries, then you've landed at the right place.
Gardner Minshew's Personal Life
To this date, Gardner hasn't made any of his relationships public. Seemingly, he is quite introverted and reserved. There is no news of him having a wife, a girlfriend, children, or getting married.
He's single and is prospering beneath the shade of love from his family. Philadelphia Eagles quarterback, Gardner Minshew, descends from decent family background. He was born to his father, Flint Minshew, and mother, Kim Minshew. Also, he has two sisters with whom he grew alongside.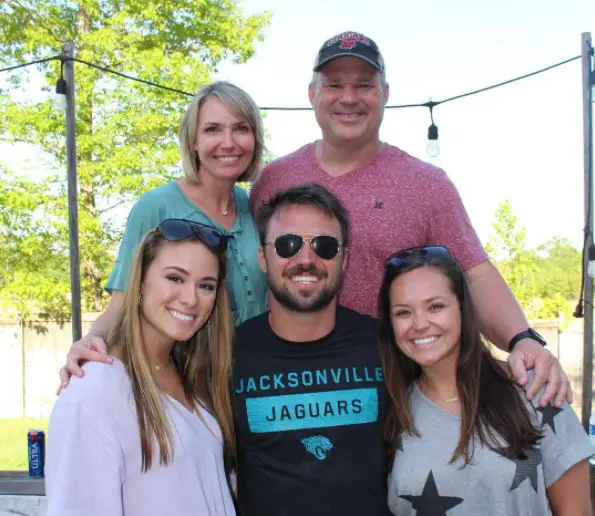 Gardner Minshew with his parents and sisters (Image Source: Instagram)
Gardner couldn't be a name as huge as today if it weren't for the efforts put in by his parents. This athlete descends from a whole bunch of athletic backgrounds.
His mother, Kim, played college basketball at the Mississippi State. Moreover, his father, Flint, coached Gardner's pee wee football team. His father and mother still haven't loosened their passion and are as passionate and thoughtful as ever.
Also, read Footballer Vince Young Reveals About Blooming Steak House But Where Is He Now With His Stats
Both the parents are immensely proud of how far their son has come. Gardner's mother has also talked about how surreal it feels to be having a son who is seen achieving his dreams and setting milestones successfully.
She added on how lovely it feels when she sees her son playing beside many experienced yet elder players. Her feelings are ineffable, and they can just not be expressed in an elaborative form. 
The parents have indulged all the good factors into their son, bringing him to the spot they never expected. As per his parents, Gardner has always been an enthusiast who had immense love for football since a tender age. His dad made sure to polish and sharpen the skills he had seen in his son.
And as a result, his son is beneath thousands of spotlights where he is garnered immense love and support from his fanbase worldwide. But, Gardner is still that same little son who rushes to the warm embrace of his dad each time he celebrates joy.
A moment of him and his dad hugging while having a sweet fist moment together after the Eagles win left people in awe. The father and son duo often share such adorable glimpses. Moreover, Gardner also doesn't leave a moment to show appreciation to his dad.
On Father's day, he came up with a lovely post alongside his dad. While wishing him, he wrote, 'Happy Fathers Day! Thanks for always being the best coach and an even better role model! Love you, Dad!'
Just as seen, the little guy on the post has never gotten old to his parents. He is still the same kid with an enchanting smile and charm. Beneath the warmth of his parents' love, Gardner has been flourishing while making ineffable contributions to the sport.