Entertainment
George Clooney's Support for the Gay Community Sparks Speculation on His Sexuality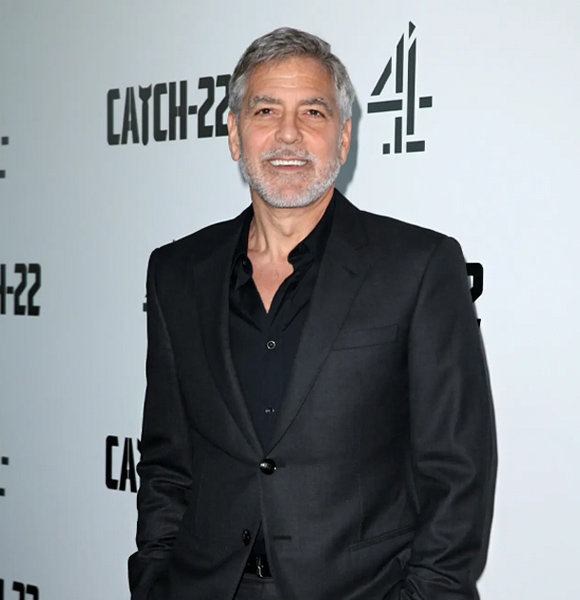 George Clooney has to be one of those names that need no introduction at all. He has been in the industry for decades now, and the name and love he has garnered through his works speaks for his experience. 
His accolades are a feat that people dream of and work extremely hard to achieve, and his notable works are one that not many can match. 
As someone prominent in the industry for so long, Clooney has read many rumors about his personal life and has seen them dwindle and die. 
One as such has to be his sexuality rumors. He has been speculated to be gay quite a lot as his remarks towards the community have always been up in front of pages and tabloids. 
Is George Clooney Gay?
Clooney is a master of his own. Whether it's directorial or acting, he aces on everything he does. 
It won't be much to say that Clooney is one of the best actors and filmmakers of the time, and he will be remembered and talked about for generations to come. 
Not to forget to mention his two Academy Awards and four Golden Globe Awards. It is pure glory for George.
Apart from his professional accomplishments, Clooney is also looked up to and respected for the thought he carries for the LGBTQIA+ community. 
It has been long since Clooney's sexuality speculation surfaced, and tabloids do not seem to let go of this narrative any time soon. 
The Oscar-winning actor openly called out for the boycott of Brunei-owned hotels that rolled out a plan to punish gay sex and adultery with the death penalty. 
Voicing his dissatisfaction with the rule, he said,
 Every single time we stay at or take meetings at or dine at any of these nine hotels we are putting money directly into the pockets of men who choose to stone and whip to death their own citizens for being gay or accused of adultery.
Many people from the entertainment industry supported his opinion and concern. It is no doubt that Clooney has strong political and social views, and he leaves no stone unturned to have his voice heard. 
Also Read: George Clooney Net Worth Facts: How Rich Is The American Actor?
And when you are such an influential personality, you sure do know it will be heard by millions. 
All George really does is stand up for what he thinks is right, and well, he does it all the while maintaining full dignity and respect. 
Clooney's support towards the community is undoubtedly massive and probably the reason the rumor on his sexuality sparked.
But one can surely be an ally, and in the case of Clooney, he is an ally, a very strong and passionate ally, so to add. 
Taking about one of the rumors that he read in a magazine with a headline reading as "George Clooney's gay-gay-gay," the actor had a very funny thing to share. He said, 
I'm gay-gay. The third one's pushing it.' Well now, [according to the internet. Go internet, etc.] I'm gay. You're not going [to deny it] because that's flat out insulting to the gay community.
But he does not have to deny it or even accept his because his personal life now speaks for itself. 
How do you call a married man who is happy and so much in love with his wife and kids gay?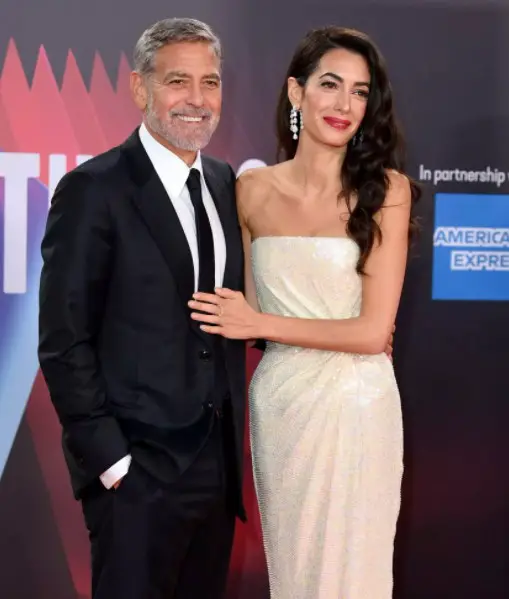 George Clooney With His Beautiful Wife (Source People)
As many know, Clooney is a married man and lives a happy life alongside his wife and two kids. 
Well, if this isn't better proof of his sexuality, then we don't know what is.