Celebs
Gina Rinehart Says Her Children Don't Appreciate Her Effort!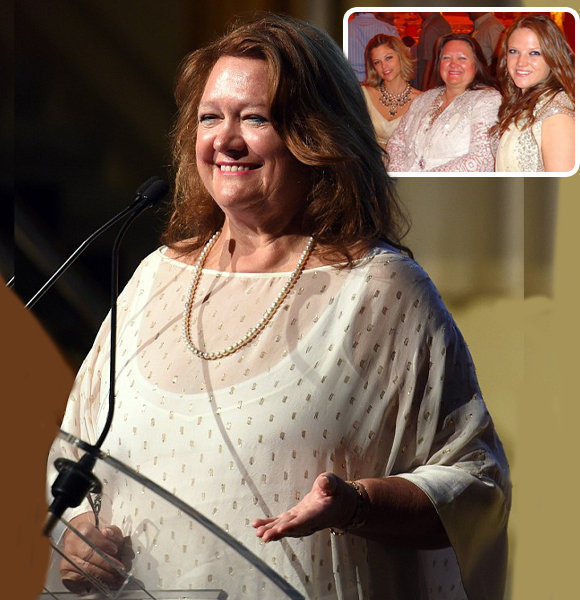 Gina Rinehart is the Australian heiress for the Australian mines, and she is also known as an Australian mining magnate. 
And not to forget to mention, she is Australia's richest person. 
She became executive chairman of Hancock Prospective after her father's death in 1992 and now is responsible for the privately-owned mineral exploration and extraction. 
So, what is life like for this Australian heiress? Does she have a family or any children? And if she does, then who are they?
Please keep reading to get all the necessary information about her personal life that is not much out in the open. 
Gina Rinehart's Children and Husband
Gina Rinehart got married to her first husband, Greg Milton, in 1973. The two lived and cherished their lives together for six good years before taking a break. 
The two took and break and separated in 1979, but they were still married. However, their marriage did not remain still for a long time, and the two eventually ended up divorcing in 1981. 
Rinehart and her first husband, Milton, share two children, a son, and a daughter. Their son is named John Langley, and their daughter is named Bianca Hope. 
After separating from her first husband, it wasn't long since Rinehart found love for the second time and ended up getting married. 
She married her second husband, Frank Rinehart, in 1983, but that relationship too was short-lived. Due to unknown reasons, the two divorced in 1990. 
Gina also had children with her second husband; they were two daughters, Hope and Ginia.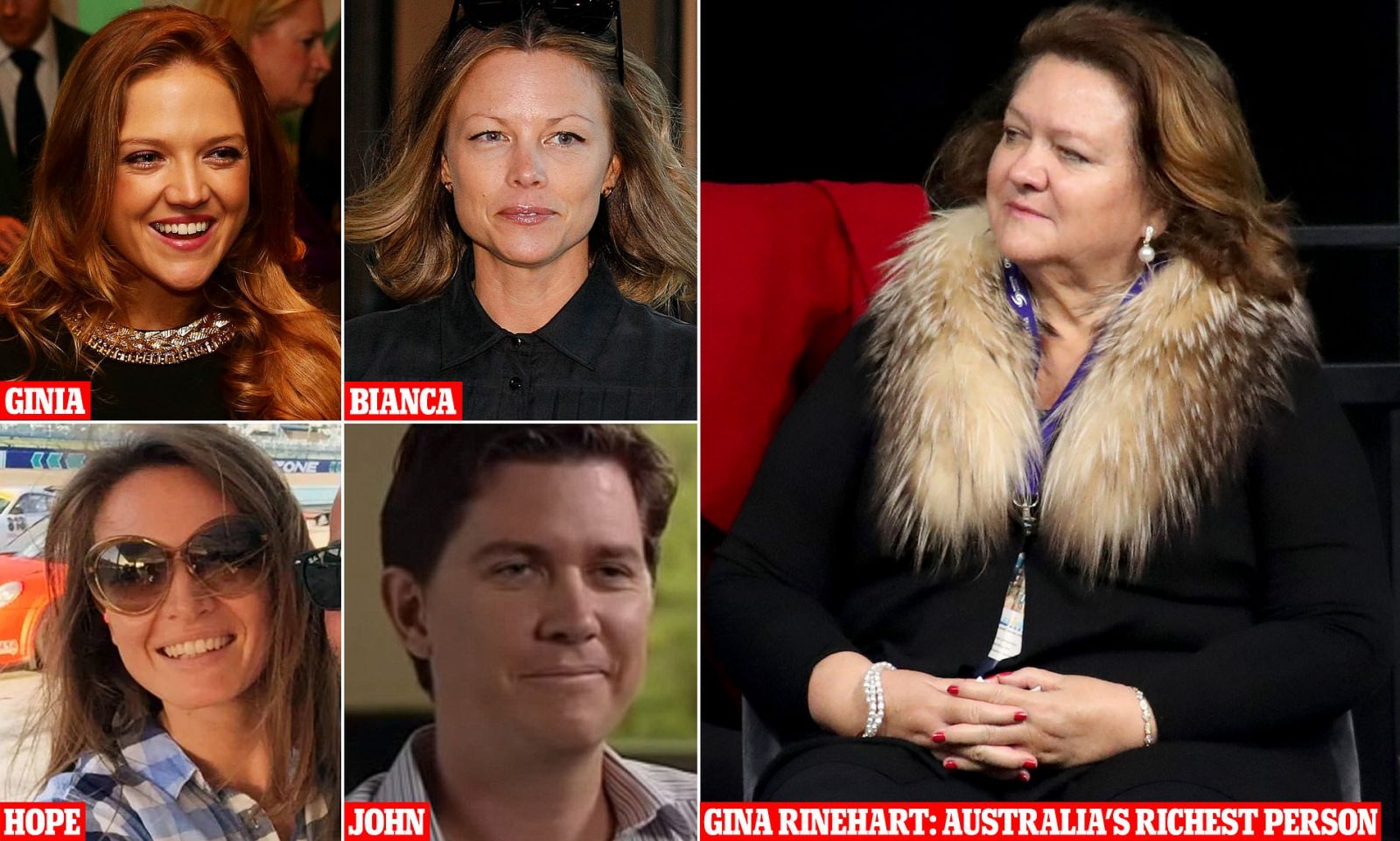 Gina Rinehart and her children (Source DailyMail)
As Gina's relationship with her former partners ruptured, so did her relationship with her children.
In an interview with The Guardian, reflecting on how her childhood had been normal and how she worked hard to save the company after her father's passing, she hinted at how her children weren't as appreciative as she expected them to be.
" ... they don't appreciate as some of them should that the efforts I went to, to have that for them and to save the company and build the company, which took a hell of an effort and which in turn increased the value of now what's in the trust," the Australian business mogul shared with the magazine.
As for her love life, Gina seems to be single as of now. Although there have been rumors about her dating life here and there, nothing that can confirm her relationship can be provided so far. 
Back in 2015, she was specualted of having a new boyfriend, named Tony Bella, and in 2019, she was specualted to be in a relationship with a Norwegian Captain, Johan Dyrnes.
However, all of these are limited to speculations as none of her relationships have been confirmed so far. So, it might be safe to say that she is single as of today. 
Keep being updated with us as we will promptly update any detail on her partner (if she has one) and won't let you miss a thing about her.