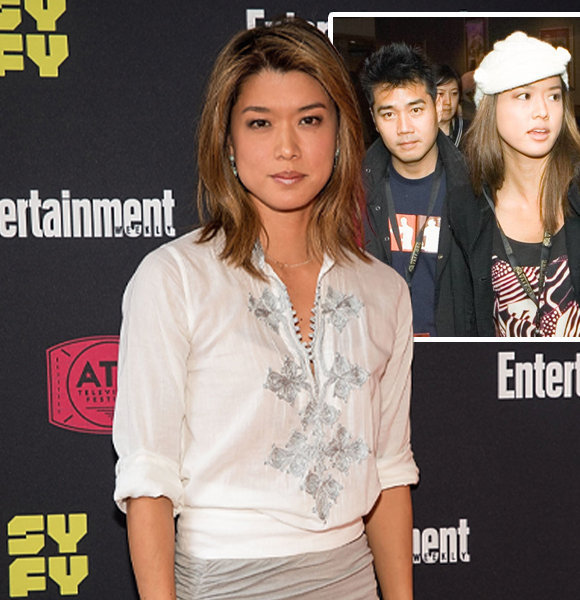 'Freaks' actress Grace Park has undoubtedly grasped the eyes of thousands of audience with her astounding acting skills.
The American-Canadian actress has been making a big name through her on-screen presence while, at the same time, adding shine to her exceptional professional track is her personal life, alongside her husband.
While many of her admirers are extremely enthusiastic about getting the answer to one of the most asked questions about the actress, 'who is Grace Park married to?' we are here to get in-depth about it.  
Grace Park's Husband
Grace tied the knots with the love of her life in 2004 with her husband, Phil Kim. The couple exchanged vows and promises together, which is still intact.
Diving in the beautiful journey of love, Park and her husband brought in another significant family member in their lives- their son. 
The happy couple is on their way to mark two decades of togetherness.
The family of two has grown to three, sharing the best moments. But, Grace has barely discussed her marital or family life in front of the camera flashes.
Also, read Jill Hennessy & Her Amazing Family Life
She and her spouse seem to be quite private people when it comes to their family. However, the couple together has made public appearances several times.
And, each time they appear together in public, their chemistry gleams through their eyes, which is evident enough to imply they share a strong bond.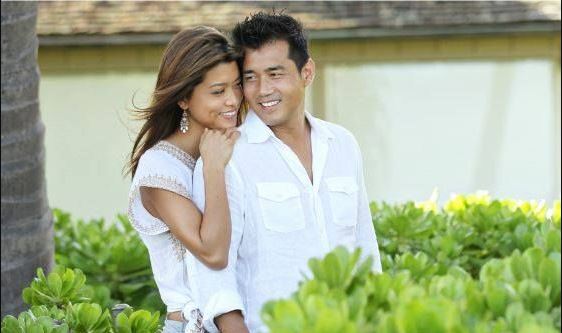 Grace Park and her husband, Phil Kim (Image Source: Pinterest)
Grace and her husband are both prospering in their lives with colossal careers.
The actress has been giving hits after hits on-screen, whereas her spouse, as per his LinkedIn profile, is a realtor at Keller Williams Realty, Inc.
Moreover, Phil has also worked as an IT Field Engineer, Owner-Property Manager, and much more. 
With immense love in their family, the pair raise their son in the best environment possible. Despite being trapped with a hectic schedule, they always have time for their small family. 
On that note, Grace was once a part of the CBS procedural 'Five-0.' The show was doing extremely well while grasping thousands of audiences.
However, despite the immense success, Grace bid farewell to the show after being a vital part of its seven seasons.
Nevertheless, her character as Kono Kalakaua still stays in the memories of many. Not letting go of her passion, she caught up with 'A Million Little Things' as the main cast in 2018.
But, when Grace was absent from one of the episodes of the series, fans were taken aback by surprise. However, clearing the queries, DJ Nash took it to his Twitter handle with a status that justified her absence from the show.
He wrote on his Twitter account,
Grace wanted time with her son. As much as I love her on camera, I love her off-camera even more. She and I speak often about Katherine's attempt to find the right balance between work and home. I'm Katherine. She just plays her so much better than I would.
Just as Nash explained, Grace knows how to keep a perfect balance between her work and home. Her will to spend some time with her child was accepted and respected by her production house and the fans as well. 
Despite the show's success, the actress chose not to compromise her family time which speaks volumes of how important her family is to her. Nothing but respect for this lady!