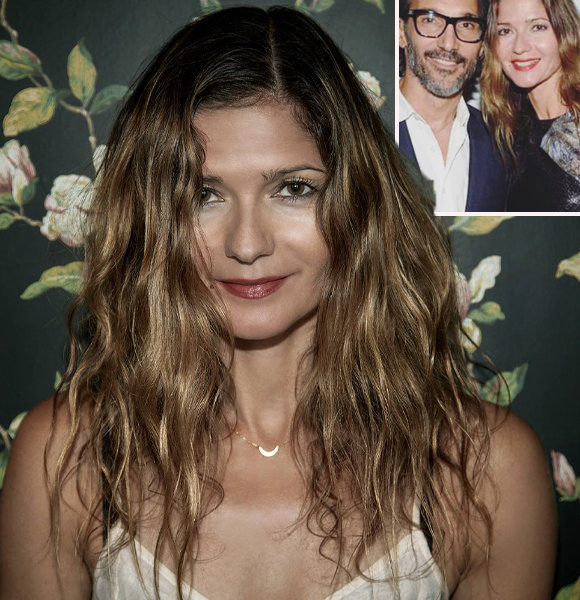 Canadian actress and singer Jill Hennessy most notable for her role in 'Crossing Jordan,' have been married to her husband for about two decades now. 
Her life is as happier as it can get, complimented by a happy family with children and backed by a flourishing and rewarding career. 
Jill Hennessy's Husband 
After dating for a while, Jill Hennessy married her now-spouse, Paolo Mastropietro. 
Jill's husband is an Italian man who shares the same love for motorbikes as Jill does, Yes, Jill is quite fond of riding motorbikes, and this common ground seems to have solidified much of their love life. 
The two then tied the knot on October 1, 2000, during an intimate and low-key wedding ceremony when she was filming the movie 'Exit Wounds.' 
The passion for cooking is another common ground that Jill and her husband share and are passionate about.
Hennessy has always been fond of cooking, and on the other hand, her loving husband is a former bartender. Therefore, coming together of these two lovebirds through marriage made the most sense. 
More of The Good Wife: Makenzie Vega & Her Husband - Couple Goal!
Ultimately, in partnership with her husband, Jill opened her own eatery, Hennessy Tavern, in Northvale, New Jersey.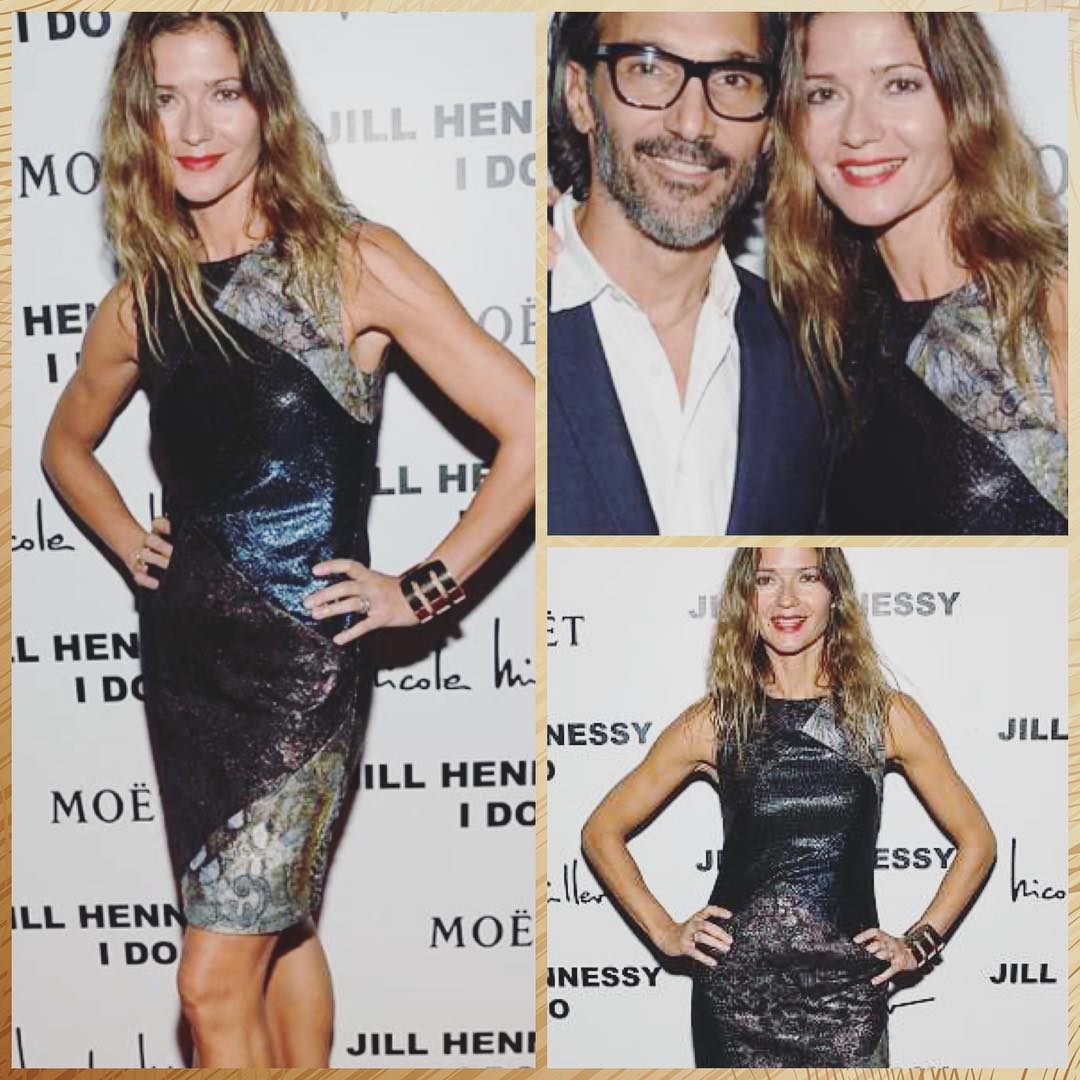 Jill Hennessy with Her Husband (Source Instagram)
They eventually again tied the knot in January 2001 in New York City. Two years later, another happiness followed their life when their son, now 18 years old, was born in September 2003. 
Jill and her husband named their first son Marco. But that is not all to their merry life. Four years after their first child was born, baby number two followed Gianni. 
Their second child was born in November of 2007 and is supposedly 14 years as of 2022. 
Back in 2009, talking about balancing her family life and professional life, she shared, 
It's a balancing act. It's figuring out — my husband is much better at it than I am — how to delegate. We have my mother-in-law living next door to us, which helps immensely...... to be honest. I've got an assistant working with me on the album stuff, but she helps out with the kids when she needs to.
Despite all the assists, it surely wasn't easy for her to raise two children while focusing on her music and acting careers. However, she shared that she was really enjoying the "whole day-to-day of having two kids."
Further touching on her daily life, she shared, "I end up eating children's leftovers. That's my diet. Peanut butter and jelly crusts, somebody's left over cereal."
As her children are teenagers now, things are much lighter, but as they say, a parent's duty never really stops. 
Being active in the industry since the late 80s, she never put a hold on her professional endeavors despite having a busy personal life, which is probably why she now has a fortune, ranking her net worth to the multi-million dollar. 
Jill Hennessy's Net Worth 
'The Good Wife' actress, age 53, entered the mainstream business in 'Dead Ringers' in the role of Mimsy, but she had already made her television debut a year prior in an episode of 'Not My Department.'
She then appeared in the series 'Friday the 13th.' After a while, she came across a show that landed her on the pedestal of a talented and known actress.
It was 'Law & Order' in which she played for 68 episodes and earned herself the Screen Actors Guild Award nomination. 
More On: Who Is Tara Wilson? Bio Reveals Family Life With Husband Chris Noth
In 2001, she got a role in the series 'Crossing Jordan,' another of the long-running series that ran from 2001-2007. 
Today, she plays the role of Jenny Rohr in the series 'City on a Hill' that started in 2019. 
Apart from that, Jill has worked on numerous well-received projects as an integral part. 
But with her acting knack, she also has a passion for singing with a spectacular voice. Despite being a successful actress, she has never left her love for signing and continues to make music. 
At the age of 53, she has a happy family, touched the height of success, and has a staggering net worth of $12 million. 
She owns a comfy house in Manhattan where she probably resides with her family and lives a life full of happiness and content.