Entertainment
Greg Bryk Says His Knees Went Weak When He First Saw His Wife!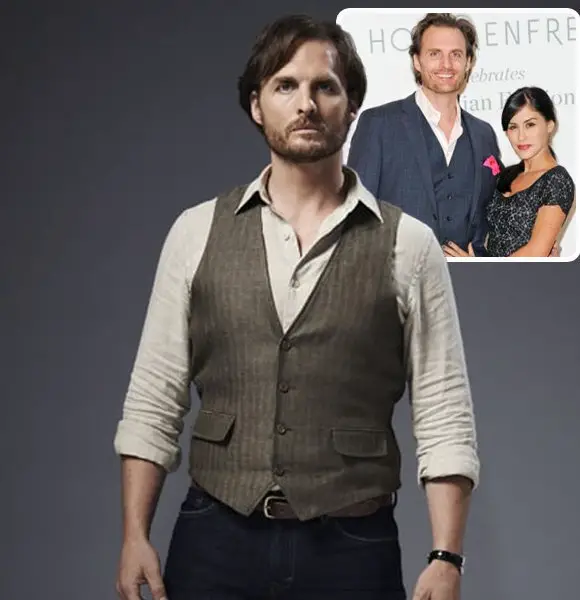 Greg Bryk has been a part of the industry since the early 2000s. His appearances in 'ReGenesis,' 'XIII: The Series,' 'Bitten,' and 'Frontier' have risen him to fame.
Meanwhile, the actor has been busy building a wonderful family alongside his wife and children behind the scenes. Greg shares a lovely relationship with his wife, and their romance is sure to melt your heart!
Meet Greg Bryk's Wife
Greg Bryk is married to Danielle Nicholas. She comes from a different line of work from her partner, as she is an interior designer, but the two have many other similarities.
The actor and his wife met at Queen's University, studying English Literature. It was a "love at first sight" moment for Greg when he saw Danielle. He spoke to The Streets of Toronto about their relationship and said, 
The first time I saw Danielle across a courtyard, my knees went weak.
But they began dating only a year after their first meeting. The couple spent a whole night talking to each other, and Greg sealed the lovely night with a kiss at the end. And hence, their story began.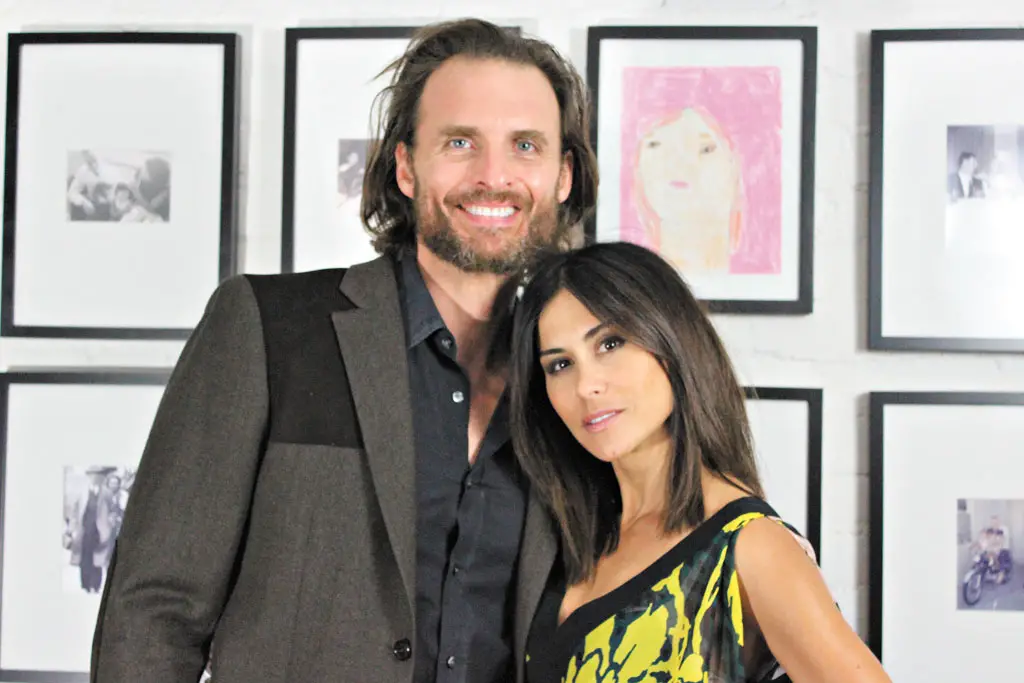 Greg Bryk and His Wife, Danielle Nicholas (Source: Streets of Toronto)
He described their relationship as a "full-speed collision." Their dynamic was electric, and they hit it off right from the start. He further added,
 We were young, headstrong and wildly drunk on each other. I wrote her poetry, and she dazzled me with her beauty, grace and intelligence.
After some time together, they realized that they were indeed perfect for each other.
And then came (drum roll) the day of the proposal. Greg sounds like a super romantic guy, but the way he proposed his to-be-wife was rather unconventional.
It happened in their kitchen on a random winter night. 
"Late one winter night, we were shivering together, standing in a sliver of moonlight in our postage stamp-sized kitchen, and I asked her to marry me. She said I didn't have to. I just smiled," he described the scenario and added,
The next day we got each other's names tattooed on our ring fingers.
While other couples often scurry around to find the perfect rings and wedding band, Greg and his wife went straight ahead and made it permanent with a tattoo! We can't think of a better way to solidify a relationship.
On their 25th anniversary, Bryk gave us a glimpse into their wedding.
"25 years ago I kissed a girl & said I do. I meant it. We danced our first dance to Stand By Me," he wrote on Instagram, "But we have stood by each other through it all. The good times & the bad. Dancing together in the light of the moon. What a beautiful song it has been. Happy anniversary baby."
More on celebrity couples: Burnie Burns and His Spouse- A Perfect 'Team'
Now you might be wondering - what is the secret behind their amazing chemistry? 
"The secret of our marriage is that my crazy fits together with her crazy somehow," answers Bryk.
Moreover, he says that they are opposites, but in a way that creates a balance between the two. He added,
 We fight and we get past it. We go through hard times, and we get past it. At the end of the day, we always choose each other.
Greg Bryk has truly found the perfect partner. In addition, he has a family of five with his wife. They have three kids together, sons Dempsey Bryk and Billy Bryk and a daughter Ella Bryk.
His children have already picked up on their father's talent.
Their eldest son Dempsey is an actor, writer, and director, whereas Billy is an actor and producer. Both of them are active in the industry, and as for the youngest, Ella, we'll have to wait to see where time brings her.
He was born in Winnipeg, and his father, Don Bryk, used to work for the Government of Canada. 
So, the actor was the trailblazer into the world of cinema in his family, and his children followed suit. 
A loving wife, amazing family, and a wonderful career; Greg surely is a lucky man! You can see his recent work on 'Trigger Point,' 'Titans,' 'The Expanse,' 'V-Wars,' and others.