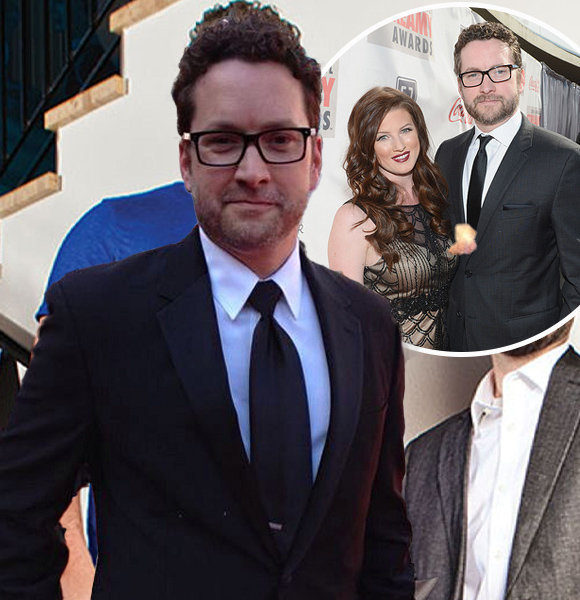 Mesmerizing millions of fans worldwide, Burnie Burns has finally found someone who never fails to mesmerize him. 
His romantic life has been somewhat of a curiosity to the fandom. Ever since he appeared as a team with his spouse Ashley Jerkins in the reality show 'The Amazing Race 28,' fans are dying to know how far the pair have come. 
Burnie Burns and His Spouse
The love between the two that sparked since they appeared together in the 2016 release American reality show 'The Amazing Race 28' led them to strengthen their bond with marriage.
Burnie married his beloved spouse, Ashley Jerkins, in June 2019, after three years of getting engaged.
The chemistry they displayed as a team in the reality show has not faded by a bit even to this date.
Most of all, the love birds have been open about their journey as a family since the beginning and do not miss out on updating their eagle-eyed fans about their relationship.
On that note, Burnie's spouse took to her Twitter handle to share a few glimpses of their wedding day in celebration of their first wedding anniversary. 
Uploading some of their reminiscing wedding photos, Ashley beautifully captioned, 
Our motto has always been, "same team," and 1 year ago today we ran away together to make our commitment to each other official. I don't want to get ahead of myself or anything, but let's shoot for at least one more year. Love you.
Now the couple is into their third year of marriage, and their love for one another only seems to increase with each passing year.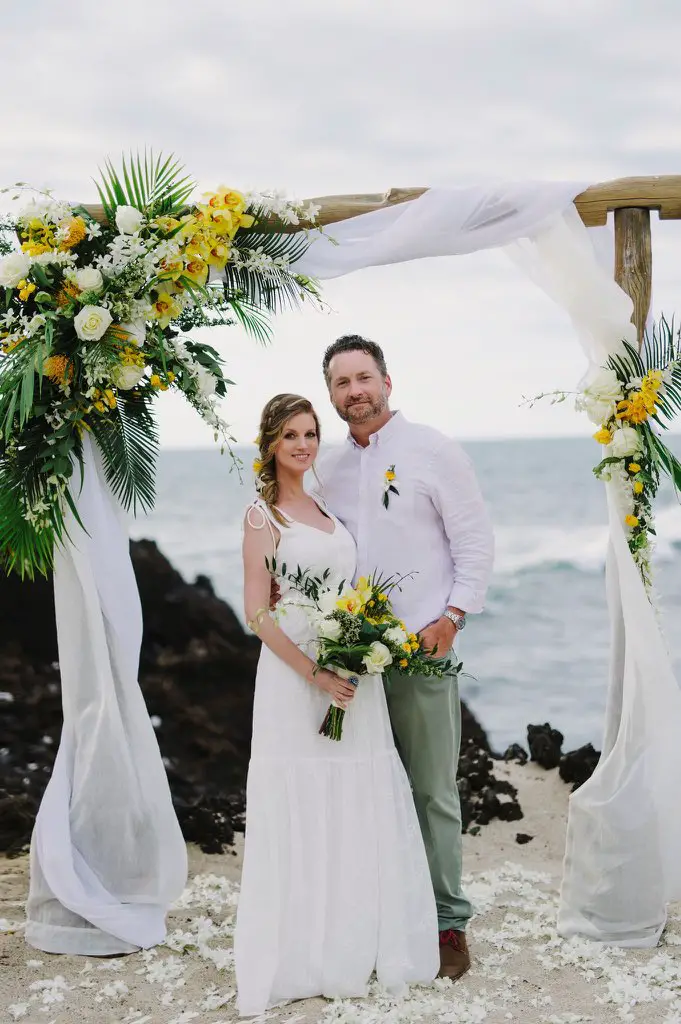 Burnie Burns With His Spouse (Source: Twitter)
Concretizing their relationship, they welcomed their son on August 25, 2019. The proud mama could not help but share her joy of the beautiful addition through her social handle.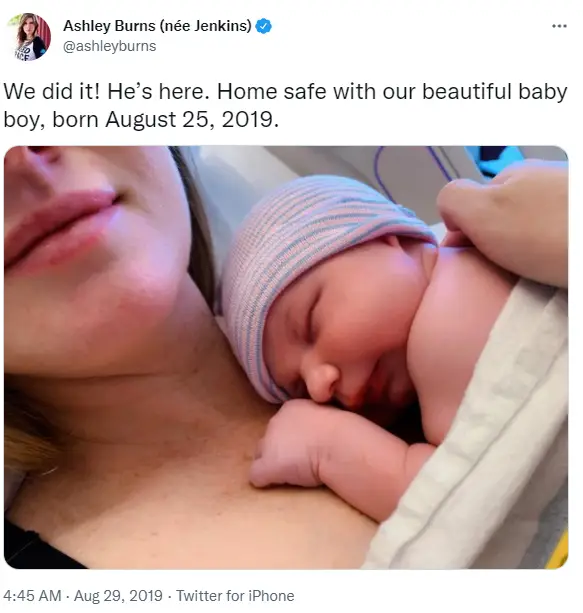 Burnie's Son (Source: Twitter)
Undoubtedly, the proud parents are giving it all to raise their little one into a responsible adult. However, for Burnie, this is not the first time he is experiencing fatherhood. 
He has already worn the cape of fatherhood blessed from his previous marriage.
More On Filmmakers: Jennifer Holland's First Dating Anniversary With Filmmaker Boyfriend, James Gunn
Burnie's Earlier Marital Life
Burns was previously married to Jordan Burns for more than a decade, eleven years to be precise. 
During their years together, the actor and his former spouse welcomed two sons, one of whom is JD, age 20, who is seen making an appearance in Burnie's 'gram feed.
A few years back, the doting father dedicated an Instagram post wishing his son JD on his seventeenth birthday and shared a picture of his charming son. 
Moreover, the details of his other son remain unknown. 
After expanding their family to four, the couple separated in 2011, marking the end of their decade-long nuptial.
Despite their separation, one thing will certainly keep them bonded forever- their children.
Find Out About Other Ex-Wife Controversies: Boris Becker's Ex Wife Slams His New Girlfriend On Social Media
More on Burnie Burns
On January 18, 1973, Burnie was born in Rochester, New York. As it turns out, he was born of one-quarter French-Canadian descent. 
Besides his ethnicity, one other fact about him is quite surprising. 
Burnie has never mentioned having a brother before, but in a coffee shop in Canada, a man claimed to have seen a person who looks similar to him. 
Explore on Doppelgangers: Helene Boshoven Samuel Wiki: Bio on The 16 y.o Doppelganger of Heidi Klum
The person even shared a picture on Reddit that convinced many fans. However, whether he was a doppelganger or his brother is a mystery. 
Burnie continues his life as a family man with his three sons and a beloved spouse and, at the same time, continues to excel in his career. A fulfilling life for the American multi-hyphenate personality indeed!