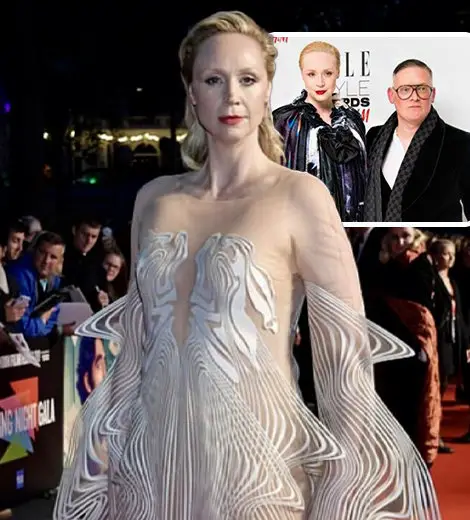 Brienne of Tarth or Captain Phasma, whatever character you see her in, she's sure to charm your senses with her performance.
Gwendoline Christie is a beloved actress. Seeing her play as a fierce and powerful woman on-screen, fans have become curious about the presence of a special man or husband in her life, which leads us to the question. 
Is Gwendoline Christie Married?
To answer the queries, no, Gwendoline is not a married woman. Just like her characters on TV, Gwendoline Christie does not have a husband in real-life either. But don't get your hopes high too quick! She might not have a husband yet, but she does have a special man in her life.
Gwendoline has been in a serious relationship with her boyfriend, designer Giles Deacon since 2013.
Yep, the couple has been together for almost a decade, but there is no news of wedding bells ringing anytime soon for them. Maybe they're not ready for the husband and wife tag yet?
Nevertheless, all that matters is that they're in love, and theres' no doubt in that area.
Gwendoline has made quite fashionable appearances in public, and her partner is the hand behind it. Both of them have immense respect for each other's work and talents.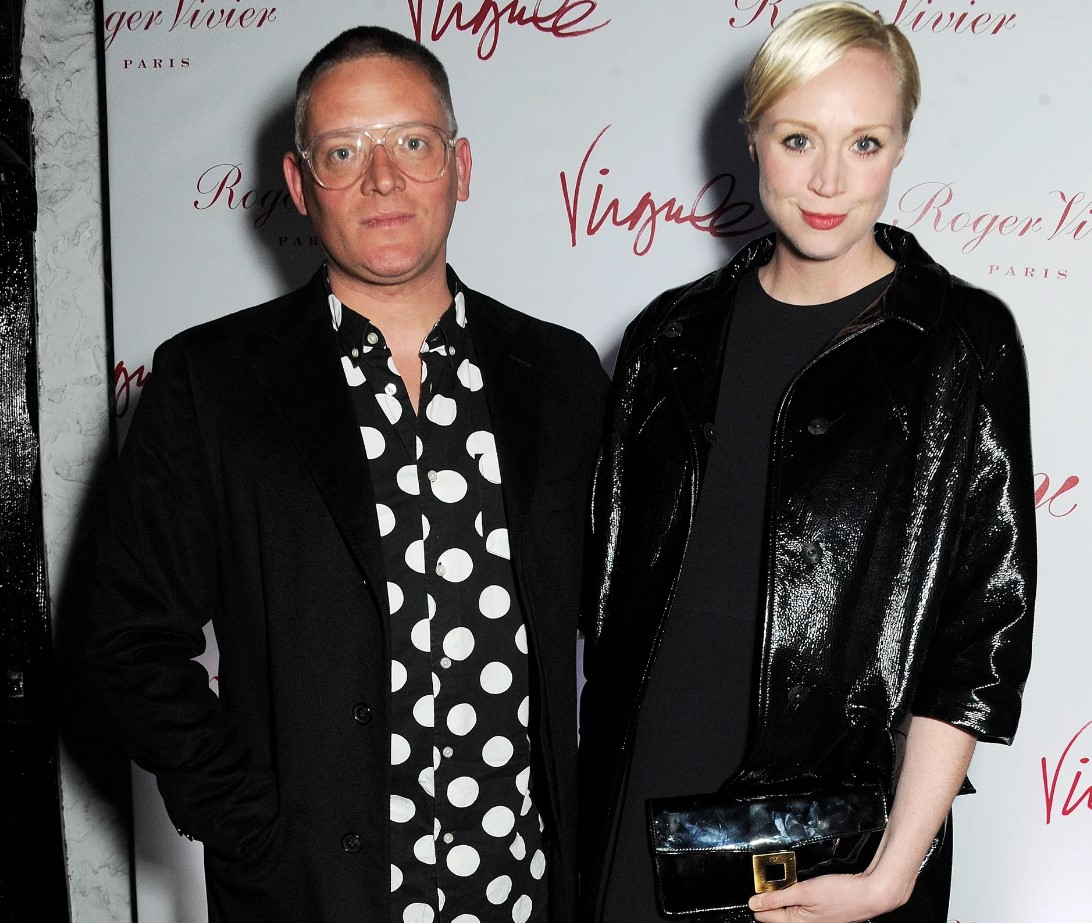 Gwendoline Christie and Giles Deacon (Source: Popsugar)
Christie is often the muse for Deacon's work. She has flaunted many of his creations, and she does not hold back on appreciating him. She told InStyle,
I truly believe in him as an artist
"He's one of my favorite designers, and he has an exquisite artistic vision with a brilliant and highly developed discipline. That kind of artist is rare, and I think it should be celebrated," she added.
Adding on, she isn't saying this just because he's her partner. She truly admires him as an artist. Here's what she had to say to The Telegraph about Giles,
He has two of my favourite attributes in artists: wild imagination and technical rigour.
It doesn't end there! She further added about how his designs made her feel. She said, "His designs can be practical, otherworldly, sculptural and mind-bending, but you always feel celebrated as a woman when you wear them… Their confidence somehow increases yours. It's quite a power for a designer to have. His clothes have personalities."
But Gwendoline isn't the only one who has nice words to say. Giles is also equally appreciative of his partner. He has also mentioned her as the inspiration behind some of his designs.
You might like: Daryl Hannah Pregnant at 60?! Fact or Rumor?
"She has her very own innate sense of self and her knowledge of film and fashion in film wipes the floor with mine," said Giles complementing his partner's skill.
"It's a pleasure to work with your partner. She's a character herself, and her trail of various characters is brilliant," he told The Telegraph, "She's pretty transformative, which is always an interesting thing from a designer's point of view."
The two love birds just can't stop singing each other's praises, and it's been that way since the very beginning. Giles shared that he was "instantly smitten" when he first met Gwendolin, and it looks like the effect has lasted for many years. He said,
For a million different reasons, I thought she was extraordinary. The way she carries herself, it was not like anything I'd seen before.
It's clearly evident that the two share an amazing bond, and there's a lot of love between them. But when will Gwendoline finally be calling Giles her husband? Only time will tell.
Until then, you can see her in 'Game Of Thrones,' 'Star Wars: The Force Awakens,' 'Star Wars: The Last Jedi,' and others.