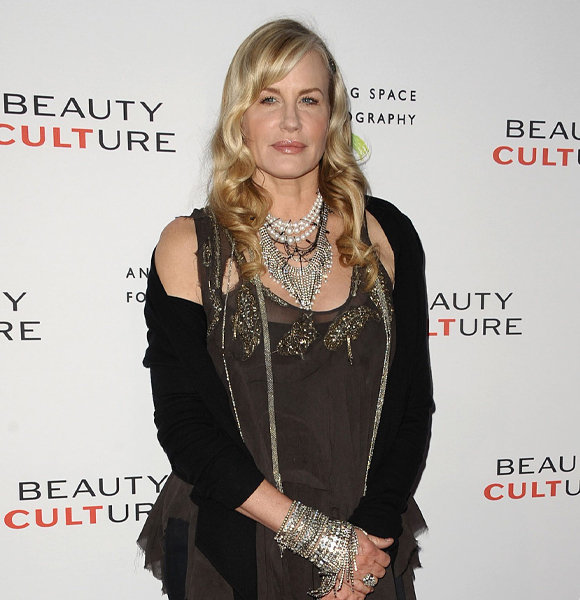 Actress Daryl Hannah's love life has been an openly public affair due to her links with famous celebrities. She has made the headlines yet again, but this time word hit the streets that she is pregnant.
So is it just a rumor, or is the news really true? Moreover, who is the father? Keep on reading to find the answers.
Is Daryl Hannah Pregnant?
First of all, here's some backstory; Daryl is married to iconic musician Neil Young. The pair tied the knot in 2018 after a four-year-long relationship and are still together.
However, news broke in the media about Daryl being allegedly pregnant with Neil's child about a year ago, courtesy to the Mad House Magazine. Daryl is in her early 60s, and Neil is in his 70s, so the news surprised the fans.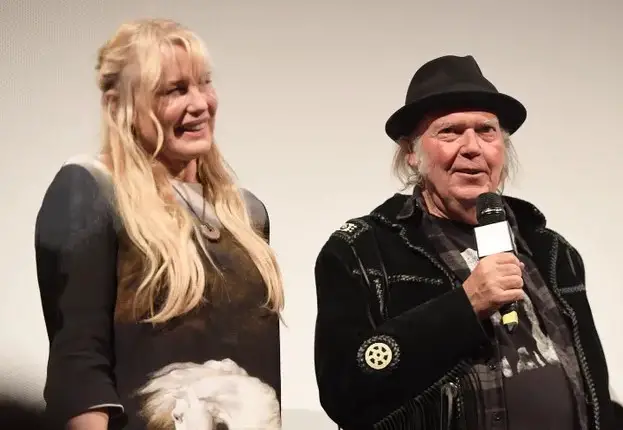 Daryl Hannah And Husband Neil Young (Source: USA Today)
The magazine reported that Hannah was healthy and ready to become a mother at the age of 60, and Neil, on the other hand, was super excited. "I understand we are up there in age, but don't let these old grey temples fool ya now," the magazine quoted Neil.
But don't get fooled! Rock and roll fans might be familiar with the name Mad House Magazine, and they'd tell you that the news piece is nothing more than a joke.
Mad House is indeed a comedic and satirical rock and roll magazine. Like many other articles on the site, Hannah being pregnant was also a satirical piece.
They featured the news with a photoshopped image of her holding a sign that read 'We are...' and Neil holding a jar with 'Prego' written on the label.
Moreover, if that wasn't enough to give away the fact that it was a joke, they included absurd and made-up quotes, which makes the article hilarious.
But, some sources took this information to be true, which got the rumor circulating.
You might be interested: An Insight Into Dave Filoni's Life Alongside His Beautiful Wife
But jumping back to reality, Daryl is not pregnant, and more so, she has never been pregnant either! Daryl does not have any children despite having a long list of lovers in the past.
How Many Times Has Daryl Hannah Been Married?
Despite being linked with celebrities, Daryl has been married only once. She experienced marital life only in her late 50s after tying the knot with Neil Young.
Her relationships are known to the public, but none actually resulted in a marriage.
Daryl was previously in a long-term relationship with musician Jackson Browne. They were together for about a decade, but they split up in 1992, followed by physical abuse allegations for Jackson.
Another interesting relationship that Hannah had was with John F. Kennedy Jr. in the 80s. Rumors about their wedding were prevalent, but Daryl has clarified that they were not married.
Likewise, Davis Blaine, Val Kilmer, and Paul Blackthorne are other famous figures she has dated.
Putting the past behind, Daryl now lives a life full of love with her husband, Neil Young.
Along with that, she still graces the screens with her beauty and talent, with several projects up her sleeves.