Celebs
Harris Faulkner's Unique Way to Weight Loss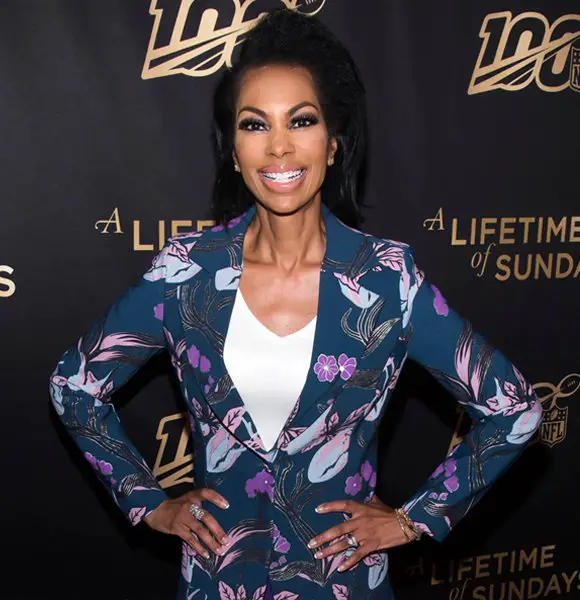 Six-time Emmy winner Harris Faulkner is a prominent figure in the cable news business. Her name and face are recognized in almost every household due to her hit shows on Fox News.
Since she's in the public spectacle almost every day, people are bound to notice changes such as weight loss in her appearance. Harris has stated that she is very aware of her appearance on TV and has to "glow." 
Considering that she virtually looks hundred of thousands of people in the eye and confidently delivers breaking news and bold statements, we understand her reason behind it.
After spending over a decade in the profession, Harris has gone through various stages of her life, such as marriage and childbirth. It's natural for the human body to change with time, and one of those changes comes in regard to weight loss, so what's the real story?
Fox News Harris Faulkner Weight Loss Secrets
Harris has opened up about needing to look great on camera and adopting necessary measures to achieve that look, but she hasn't commented much about her weight loss journey.
Regular news-watchers have noticed a fluctuation in her weight when seen on TV. But, looking back a few years, it's definitely noticeable that Harris has experienced some weight loss, and she's worked hard for it.
Also check out: Preston Lacy's Weight Loss History Unveiled
But what's the secret behind it? How does she manage to maintain such a fit physique at 56 years old? 
Well, the answer lies on the back of a galloping horse! Faulkner has a quite unconventional approach to getting her workout in, and it's through horse riding.
Surprisingly, horse riding is a great form of cardio, and it's enjoyable at the same time. Harris seems to have cracked the code by merging adventure and exercise together, and it's working out great for her. Here she is smiling wide atop of a pretty horse.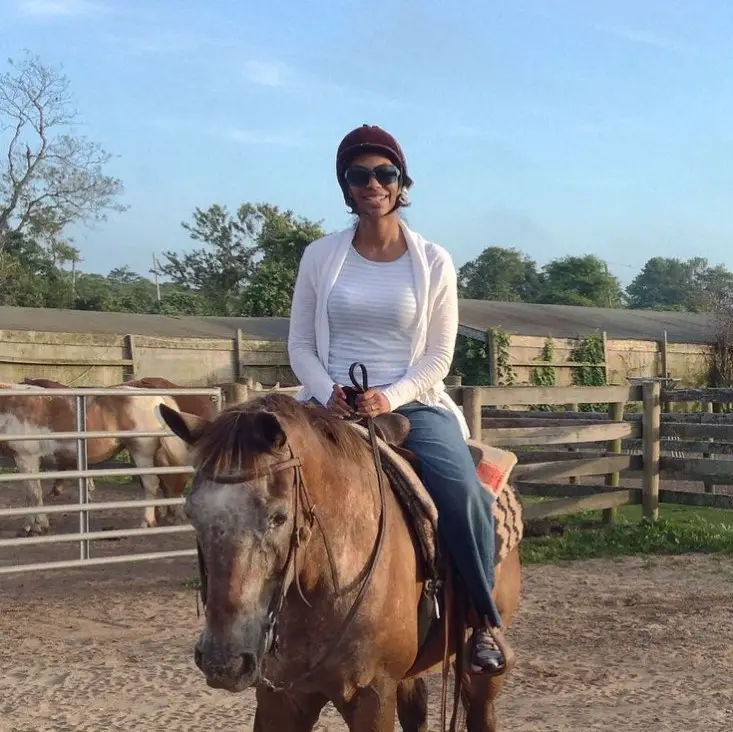 Harris Faulkner Riding a Horse (Source: Instagram)
Well, of course, horseriding is not the only thing that goes into a weight loss regimen and maintaining a good physique. The 'Outnumbered' host is also into yoga.
According to her interview with Bustle, she likes to do yoga to unwind and recharge herself.
On top of that, her 12-year-old daughter is already into fitness. Faulkner's daughter is a gymnast, and she even teaches mommy some new exercises to keep her fit. Seems like Harris has her fitness figured out.
You might want to read: Fox News' Harris Faulkner's Married Life with Husband Tony Berlin is Rock-Strong, No Divorce in Sight
But above all, Harris also possesses the most important thing when it comes to fitness; and that is the attitude to not give up.
Captured by the NJ Monthly, she is all geared up to cover 5 miles on foot that morning. 
Harris Faulkner Going on a Walk (Source: NJ Monthly)
She is seen smiling all the way even though the weather starts to get gloomy, but that doesn't stop her. She completes her target despite the rain and bad weather. We believe it's the same determination that has helped her achieve her goals, whether it be in career or health and fitness.
All of that results in an overall positive attitude, that Harris carries gracefully. She's enjoying her successful career hosting the most popular shows on Fox News alongside a happy family with her husband and two daughters.
She is also the author of two books: "Breaking News: God Has A Plan - An Anchorwoman's Journey Through Faith," and "9 Rules of Engagement - A Military Brat's Guide to Life and Success."