Celebs
Preston Lacy's Weight Loss History Unveiled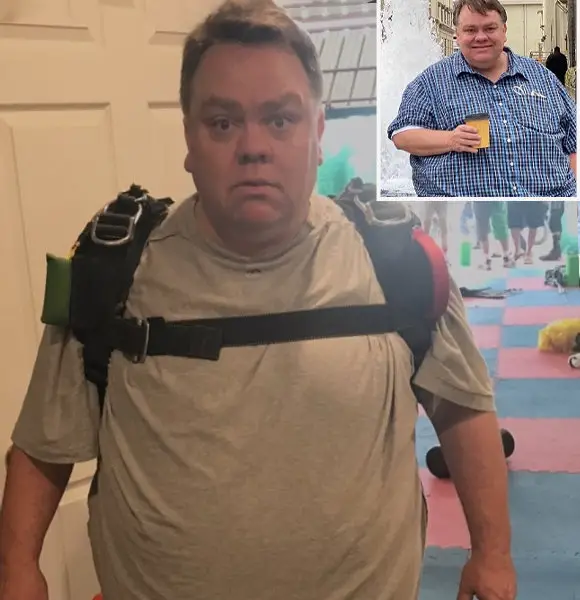 Actor turned to stand-up comedian Preston Lacy has been making people laugh through his work since the early 2000s. With his popular comedy series 'Jackass' making a comeback, fans are raising questions regarding his weight loss.
Besides acting and performing stunts, Preston is also a writer for the show, which well explains his tilt towards standup comedy after the show ended. As the show makes another comeback in the form of the movie 'Jackass Forever,' viewers are looking forward to seeing Preston making an appearance.
Preston Lacy Goes Through Weight Loss?
Throughout the years, Preston has managed to maintain a consistent image of himself. Mostly appearing in comedic roles, he has found his forte comedy.
However, concrete details regarding his weight loss haven't been disclosed to the public yet. However, that doesn't mean that he hasn't been taking measures to get in shape.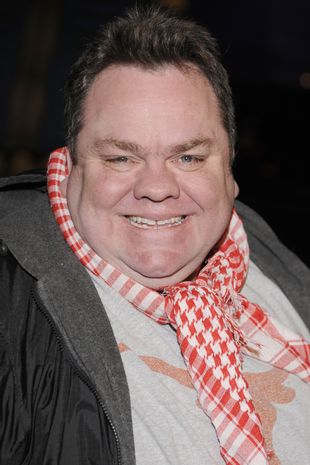 Preston Lacey poses for a picture (Source: The Mirror)
Preston was spotted cycling down the streets of Hollywood Boulevard in a tricycle. When he was spotted by a reporter, the reporter asked him about his new year's resolution. Lacy happily responded with a big and hearty smile and said that his resolution was to lose some weight just like everybody else.
Surely almost everyone must have had a weight loss resolution in their books at least once, and the same goes for Preston. Moreover, he is also a stunt man and is constantly active on the sets of the show 'Jackass,' which revolves around a bunch of friends pranking each other.
So it's not like Preston Lacy has not tried his shot at weight loss. Things are rather complicated for the star because of his image amongst the viewers.
Also check out: All about Ian McNeice's Weight Loss Journey
In a special feature for the movie 'Jackass 3D,' Preston admitted that the stakes of going through weight loss were high as it would put his job at risk. He shared that director Jeff Tremaine told him that he would be fired if he lost too much weight!
That must have been harsh for the actor, but he still appears in various shows and movies and looks as enthusiastic as ever. That's exactly why Lacy has numerous fans who adore him for his work regardless of what numbers show up on the scale.
It's been 20 years since Jackass first aired, and even to this day, fans like to tune in to the show to get some laughs. After over two decades, let's see what Preston has been up to lately.
What Is Preston Lacy Doing Now?
With a new movie upcoming, Preston is all excited and loves to share moments with his buddies and keep us updated on his Instagram.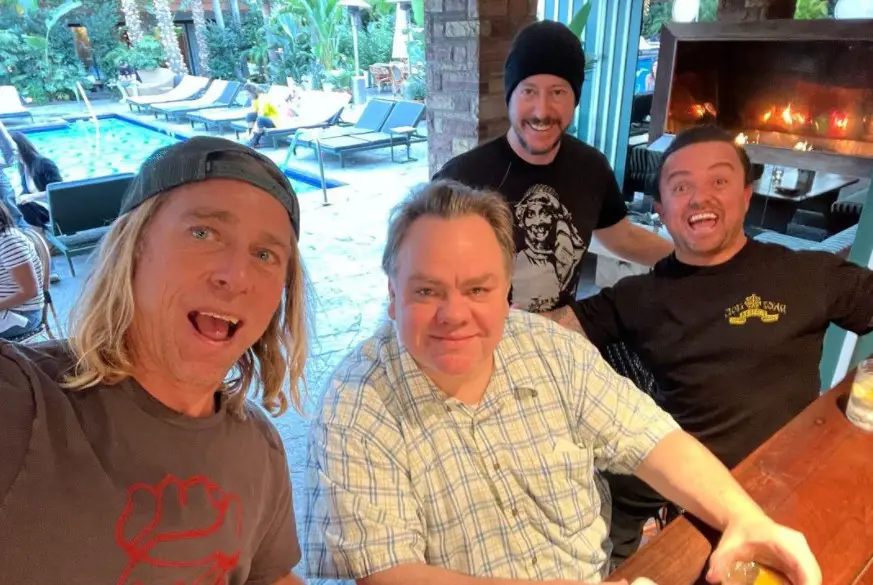 Preston Lacy with the cast of Jackass (Source: Instagram)
After all these years, the notorious pranksters now still share a bond together and keep in touch, and the die-hard fans sure love to see it. And of course, that big bright smile on Lacy's face never seems to fade away!
You might like: Secret Behind Ashley Jensen's Weight Loss REVEALED!
Preston has appeared in movies such as 'Christmas in Wonderland' and 'A Holiday Heist' over the years. Moreover, he has taken on his niche and talent as a comedic writer and has been touring across the USA, holding various standup comedy gigs in festivals and clubs.
His most recent work can be seen in Jackass Forever, coming out on February 4, 2022.