Entertainment
An Insight Into Holt McCallany's Life So Far- Who Is His Wife?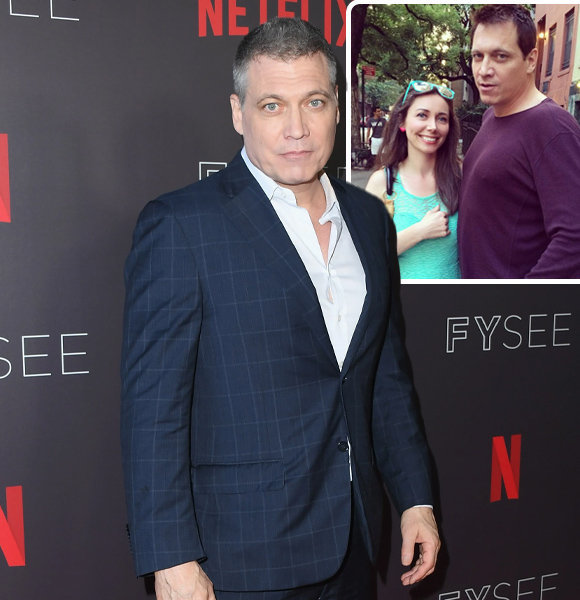 'Wrath of Man' star Holt McCallany is a person who blends with the term perfection.
He is certainly one of those actors who has captivated his audiences with his remarkable performances on-screen, and he is also a brilliant producer and writer.
While grooming his colossal career, he has also established a healthy personal life.
However, the actor known for his low-key life has been questioned time and again with 'is Holt McCallany married?' Well, he does have his better half, his wife.
So Who Is Holt McCallany's Wife?
While being an actor, Holt has been on a smooth drive with his love life. He is a private person and keeps his off-screen journey as low-key as possible. 
However, keeping his partner away from all the camera flashes and limelights could have also been the reason behind their smooth, healthy yet unbothered relationship.
An eminent chapter of his life was initiated when he walked down the aisle with his wife, Nicole Wilson.
They both have paved a pretty long way together, from stepping into a relationship as friends to ending up as life partners.
Holt and his wife have also been spotted together multiple times at events. Every time they mark their presence together, the audience gasps with gaiety.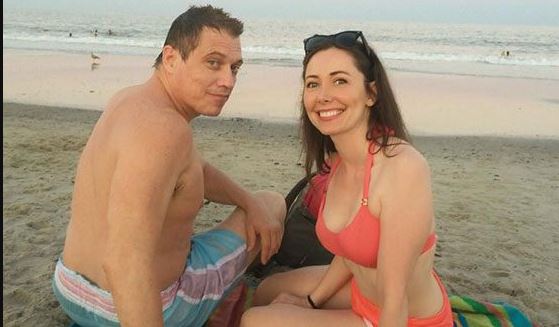 Holt McCallany with his beautiful wife (Image Source: Zoomboola)
The actor and his wife have lovely chemistry together, which sparks every time they are spotted together. However, they do not seem to have children yet.
Also, read Debunking Gardner Minshew's Personal Life- Does He Have A Girlfriend?
Although his flourishing love life and professional journey, taking him to the height of success, have bestowed him immense happiness, the actor faced his share of tragedy in the past. 
More On His Family
The happiest smile Holt carries on his face is masks the loss of his family members.
He had a beautiful family inbuilt alongside an elegant mother, a loving father, and a younger brother.
The family of four was prospering with colors of joy not until Holt's father got into alcoholism. Not being able to bear the pressure, his mother decided to part ways, which led the couple to drift apart.
Despite the separation, the family was prospering well.
Not until 1991, a precious family member, Michael McAloney Jr., a golden gloves boxing champion, lost his life at the age of twenty-six, leaving everyone in tears. It was a tremendous loss to Holt and his family.
The incident was traumatic, but Holt and his family members eventually moved on with life, accepting the harsh reality of life. But, life had something else prepared too. 
In 2000, Holt lost his father, Michael McAloney, due to throat cancer. His father left the world at the age of seventy-two. 
Michael was a legendary actor, director, and producer who has served his roles in movies like 'Witness for the Prosecution,' 'The Hostile Witness,' 'Red Head,' and much more.
Michael's soul did depart from the world, but the reminiscences of his works are still discussed and respected.
Holt was is a proud son who had tremendous respect for his father, but the traumas had been getting on him back-to-back.
In addition, he eventually lost his mother too. 
 Amidst all these devastating phases of life, there has been a thing that he is still grateful for, he said,
I was grateful that at least when my mother died she went very quickly and with no pain. Living her life: very active, going out every night having fun, laughing and spending time together and then bang! From one day to the next she was gone.
Despite all these saddening incidents in his life, he has not stopped moving forward, with a beautiful wife and an impressive salary, peaking his net worth to three million dollars—no wonder why he is a role model to many.