Celebs
Imaqtpie Divorced His Wife? Reveals That They Separated!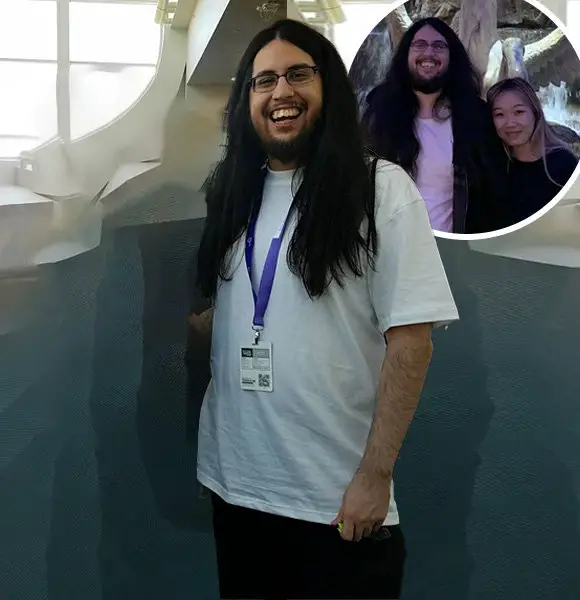 Professional game player Imaqtpie built much of his fame and career from his League of Legends gameplay. 
He is a professional Twitch streamer, and now at the age of 30, he is one of the biggest online personalities on Twitch and all of the gaming community. 
For someone who has built such fame and fortune through online streaming and gameplays, people cannot stop but wonder what life outside the gaming screen is like for the gamer. 
Follow through to get details on his personal life, including his wife or girlfriend.
Does Imaqtpie Have a Wife? 
Yes, the gamer has a wife. He got married to his wife, Lisha Wei, in 2018. 
And to those wondering, 'is Imaqtpie still married?' Well, that's a tricky question. However, there have been a lot of ongoing rumors about their divorce, which is partly true. 
The two are not divorced. However, they remain separated as per a Twitch stream.
After being married in an unconventional wedding ceremony where the groom donned a black T-shirt, shorts, and sneakers, the two celebrated married life for two whole years. 
They met back in 2010 when they used to play League of Legends and dated for eight years before deciding to get married. 
Sadly, their marital life didn't last as long, and the two separated in 2020, which was declared in a Twitch stream.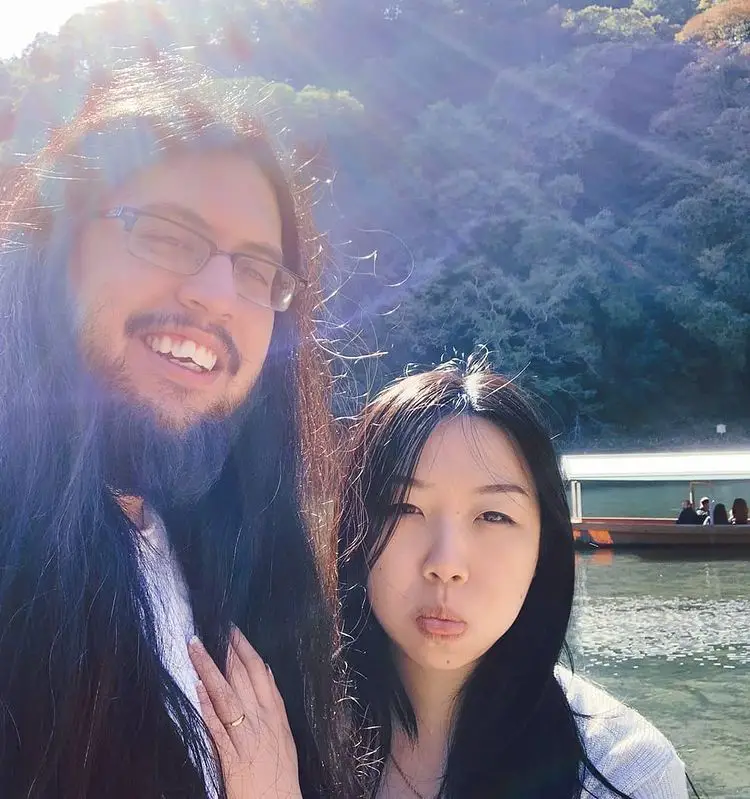 Imaqtpie with His Wife (Source Instagram)
He specifically said that they were separated and not divorced. By the looks of it, the former couple has been keeping their distance from each other and is trying to figure things out. 
After the news, fans tweeted that they felt "sad" and "devastated" that the two were no longer together. 
Well, to give a shimmer of hope to their admirers and to answer the question, 'why did Imaqtpie divorce?' they are not yet divorced, and there is still a chance that the husband and wife duo will get back together if all things go alright. 
More on: Pobelter's Girlfriend Calls Herself A Simp For Her Boyfriend
Going through the Twitch streamer's social media, the last picture we could see of them together was from back on November 6, 2019. The picture features his then-wife in a selfie that the gamer clicked with the caption, "I am anime."
He retired from professional game playback in 2014 and started a career in Twitch streaming, which has been amazing so far. 
Why Did Imqtpie Stop Playing League of Legends?
Back in 2014, the Twitch streamer announced on his Facebook quite hilariously that he was officially quitting playing League of Legends, and he was going to pursue a competitive e-sport career in Flappy Bird. 
While it might have been a humorous status to quote, he did retire from professional game playback in 2014. 
Fans have always wondered why he has stopped playing League of Legends, which is a frequently asked question. 
A thread posted on Reddit asked about his decision to end playing the game, to which the most common answer was that he was burnt out after playing the game for a decade. 
One user wrote, "guess after 10 years of league... every great story ends one day.."
Nevertheless, he has done amazing with his career. 
According to him, he revealed that he used to earn $2 million annually from streaming. This was back in 2017; when he did an interview with Rolling Stone, this number must have significantly increased over five years. 
He now enjoys his life doing what he loves and has accumulated a net worth of over a million dollars.