Entertainment
Imelda Staunton's Amazing Family Life with Husband & Daughter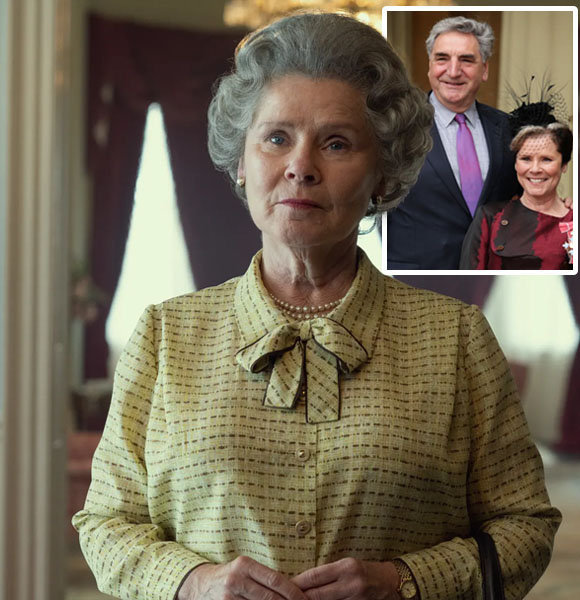 A tremendous actress and a force of talent. Every phrase or word of praise is short for Imelda Staunton. 
She is a Queen, quite literally so as she plays the role of Queen Elizabeth II in 'The Crown.' 
Her professional career is all in its glory, and the fact is, it can never be taken down or even remotely matched. But, likewise, another exciting aspect of her life is her life alongside a loving husband and her family. 
A happy married life blesses this outstanding actress who has lasted for almost four decades now. 
Imelda Staunton's Husband
Having many accolades to her name and credits in uncountable major projects, Staunton's pure brilliance on-screen erects goosebumps to viewers.
She is one of the actresses whose talent is unmatched and has garnered respect through the film industry, from television to the theatre. 
Staunton has achieved nearly everything and beyond one could dream of her professional life, and with pleasure, the same can be said for her personal life as well. 
Imelda has been married to her husband Jim Carter since 1983. The two met each other in 1982 through the theatre industry.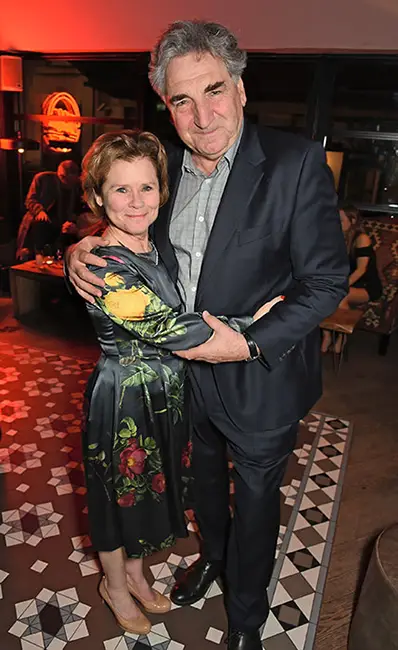 Imelda Staunton With Her Husband (Credit to Hello Magazine)
Her spouse, like her, a bonafide personality, has a long-running and glorious legacy in the acting industry. The pair will be seen together in the film 'Downton Abbey.'
More On The Cast Of Downton Abbey: Is Sophie McShera Dating? Too Deep Into Carrer To Think Of Having A Boyfriend?
Well, for starters, her spouse wittily mentioned that he did not want to work with her because he did not want her to have the idea that he would be "the butler at home" as well. 
Carter sure is a man with a good sense of humor. 
Imelda is also known for her role as Dolores Umbridge in 'Harry Potter.' During the lockdown period, her husband talked about how they spent time together during the lockdown. He shared to the Mail, 
 "We both hate technology and we're not very good at it. We don't feel the need for it."
Well, what might two hugely accomplished and talented individuals talk about? We can only imagine, but it sure is a conversation worth listening to. 
No Eavesdropping, though!
The husband-wife duo has been happily married for over 38 years now, and the two share a beautiful daughter together who has done a prolific job of keeping their parents legacy alive.
She also is a well-known English actress and has been seen in many notable projects. 
Imelda Staunton's Daughter
There is no close second when it comes to comparing Imelda's brilliant knack of craft or her legacy, let alone someone being in close competition with her. But her daughter might someday fulfill her mother's legacy. 
Have you heard of the Netflix popular, Birdgerton? Her daughter is a star cast of the show, and if you have seen her in the show, then you know what we mean. 
Her daughter, Bessie Carter, was born ten years after their marriage and is in her late 20's now. The family of three seems to be a happy family, and all of the three, let's say, are booked and busy in the industry.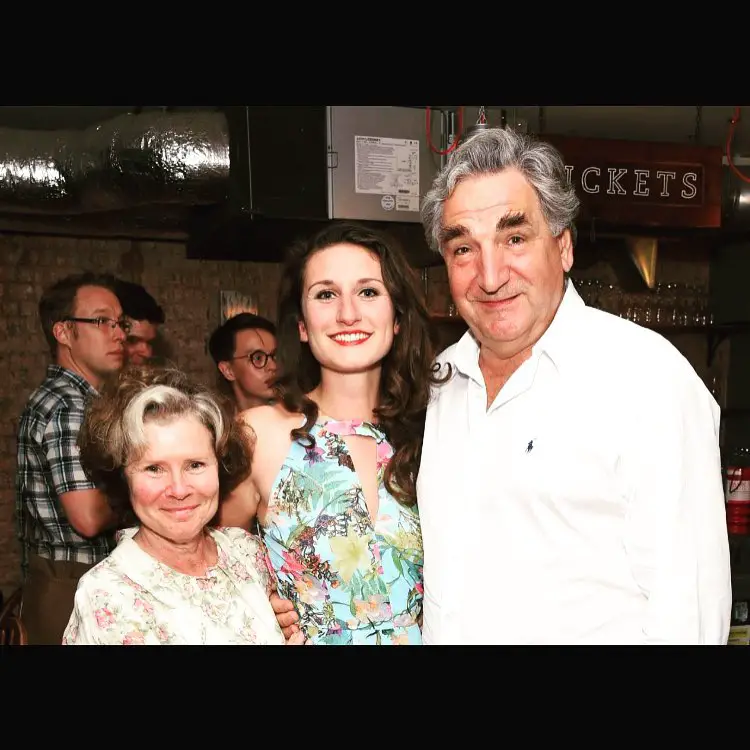 Imelda Staunton With Her Daughter & Husband(Source Instagram)
How amazing can it get?
Carter shared a picture of her mother's work from the series 'The Crown' where Imelda is seen all-regal in her character as the queen. 
Supporting her mother, she wrote, 
"Ay up Queenie."
If this isn't a gifted family, we do not know what is.
More of The Crown Cast: Matt Smith & Girlfriend, Who Is He Dating After Split With Lily James?
It is pretty evident by the article how much respect and love Imelda holds from us as an actress, and it is nothing but an honor to witness her sheer brilliance shining through the screen even to this day. 
Imelda has to be one of the busiest actresses of her time. She will soon be seen in the sequel of Downtown Abbey, 'Downtown Abbey: A New Era.'