Celebs
Does the Famous Fox 26 Houston's Whistle Blower Ivory Hecker's Have a Husband?
Ivory Hecker was in news for giving out many information behind the Fox 26 Houston Media House while that news has steamed off people have begun wondering if she has a husband.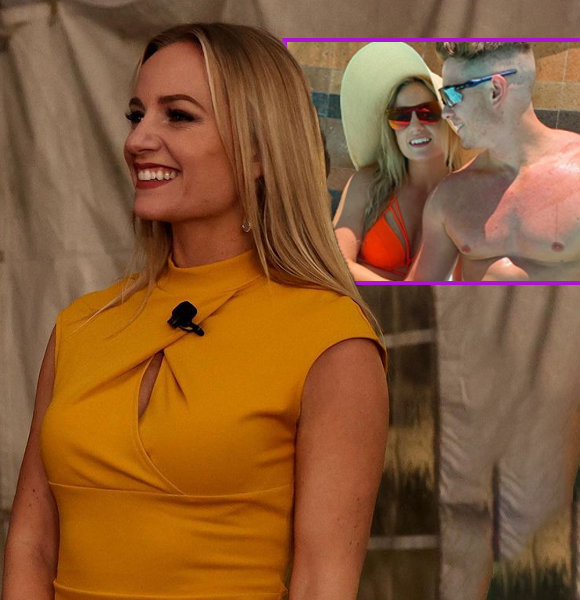 Ivory Hecker had experienced a roadblock in her career path this year when she was fired from her news organization following allegations she put on them. 
Hecker, who was in the news for voicing out her distaste to the network of "muzzling," landed herself in extensive media attention. Following which people have been curious about what her personal life is like for Ivory and if she has a husband. 
Does Ivory Hecker Have A Husband?
The former Fox 26 Houston news reporter is indeed in a relationship with someone. However, it is unclear if the guy is her husband or not.
Hecker has never shied away from posting beautiful pictures with her beau. She was also with her partner, Jofer Adams, during the whole of the quarantine. So, we can only assume that the pair are married to each other. 
Her (possible) husband makes many appearances on Ivory's Instgaram account that has over 170 thousand followers.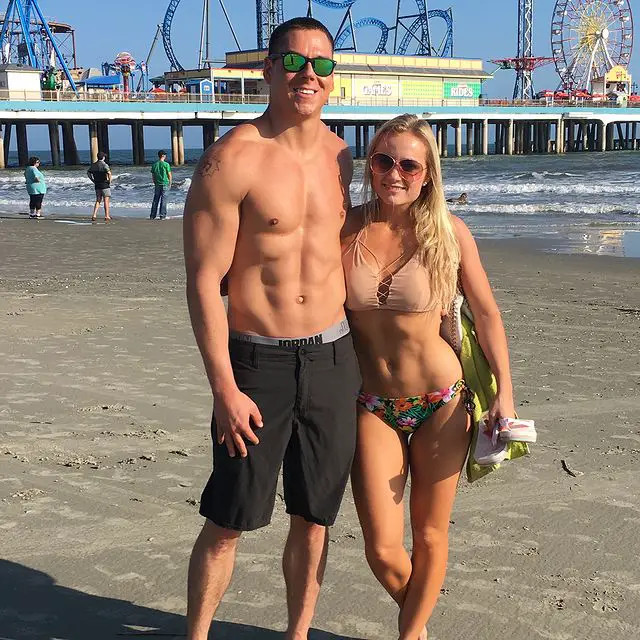 Ivory Hecker With Her Partner On a Beach (Source Instagram)
She also shared a few pictures with her boyfriend during their beach hours, and well, It's STEAMING HOT!
The pair are fans of the Houston Rockets, a basketball team. 
By the looks of it, the pair have a thing for whimsical environments, as back in 2017, Ivory had shared a series of pictures with her beau enjoying during Christmas time. 
Another Fox 26 Employee: Mayra Moreno Fiance, Wedding, Family, Bio
It is unknown if the two are married, but people seem to love the pair's chemistry online. Ivory gets lots of good wishes and blessings whenever she posts pictures with Jofer. 
In every picture the two are together in, there is nothing but smiles and hugs. With the pictures, one can definitely tell that life alongside her hot partner is really fun and happening for Hecker. 
Despite sharing endless smiles in her personal environment, she at times has had to deal with her share of problems and distress on her professional front. 
For example, she was highly in the news for being the whistleblower of Fox News, and after one thing led to another, she took a stand to never work with  "corporate media again."
What Happened With Ivory Hecker?
Hecker proudly boasts her bio on Instagram as being the reporter who blew the whistle on Fox 26 Houston, which she actually did. 
It was a normal reporting shift for Hecker and all the Fox 26 Houston news employees during the time of early June 2021. Hecker was on set, all ready to do her live report about the weather, but to the viewer's surprise, they were hit by a storm when she spoke the words, 
"Before we get to that story, I want to let you, the viewers, know that Fox Corp. has been muzzling me to keep certain information from you, the viewers,"
She further added, 
"And from what I'm gathering, I am not the only reporter being subjected to this."
Hecker then proceeded to say how she was going to release some recordings that go behind Fox and that a journalism group called Project Veritas would be releasing the recording. 
Project Veritas's Releases The Tapes of Fox 26 Bosses To YouTube
And so it happened, the recording was released on the group's website where an assistant news director is telling Hecker that they don't tend to do more news on Bitcoin and other cryptocurrencies. because they don't appeal to the "poor African-American audience."
Shortly after this was revealed, Fox 26 Houston was quick in their reply. While denying her claims, they put out an official statement through their spokesperson who said as follows, 
"FOX 26 adheres to the highest editorial standards of accuracy and impartiality. This incident involves nothing more than a disgruntled former employee seeking publicity by promoting a false narrative produced through selective editing and misrepresentation," 
After the incident, Ivory stated that she would never work in corporate media houses, and they "all toe the same line."
You May Also Like: Is It Just the FOX News Salary That Contributes to Monica Crowley's Net Worth?
Recently, she tweeted that she has joined Next News Network as a contributor for a few times a week.