Music
Izzy Stradlin's Astonishing Net Worth & Not-So-Known Personal Life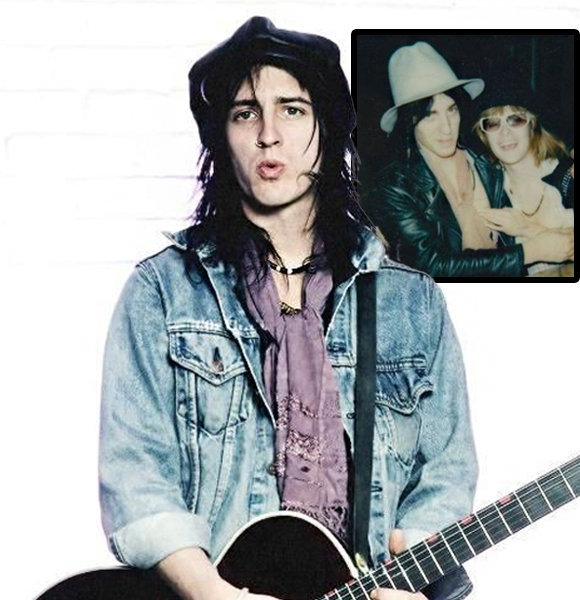 Izzy Stradlin is an iconic musician known as the guitarist and co-founder of the popular rock band 'Guns N' Roses.' His work in music with the band and as a solo artist has left a huge impact on the music industry, garnering him a massive net worth.
He has become a fan-favorite rockstar over the years, with millions of admirers worldwide. He has left a sizeable impression on people worldwide with his talent. Consequently, just like his fans, his net worth is also in the millions.
What Is Izzy Stradlin's Net Worth?
Jeffrey Dean Isbell, better known as Izze Stradlin, was born in Indiana on April 8, 1962. However, the music days for Izzy started as early as the age of eight.
As the saying goes, "The childhood shows the man as morning shows the day." It couldn't be more accurate in Izzy's case.
He was inspired by music legends Bob Dylan, Pink Floyd, and Led Zepplin, but most importantly, he was influenced by his grandmother, a musician.
Later, Izzy decided to pursue music as a career path seriously and moved to Los Angeles, California. Shortly after, he formed the band Hollywood Rose with his friend Axl Rose and Steven Adler.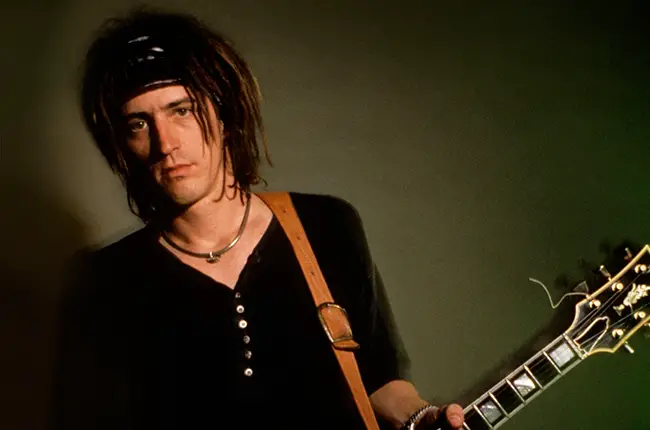 Izzy Stradlin In His Younger Days (Source: Billboard)
The group got dismissed later on, but that gave rise to the formation of Guns N' Roses in 1985, which went on to become one of the most popular rock bands in the world.
Through many hit records over 30 years in the industry, Izzy Stradlin has accumulated a spectacular net worth of $28 million, according to Celebrity Net Worth.
However, his involvement with Guns N' Roses is not the only contributor to his staggering net worth.
Izzy left the band in 1991 because of complications within the band members. So instead, he ventured out and formed his band Izzy Stradlin and the Ju Ju Hounds.
But he didn't completely cut off ties with the band. In 1993, he made a comeback in Guns N' Roses on tour to fill in for his replacement.
Following that, Stradlin decided to take a break from music and playing. After years of consistent success, he took some time to recollect and focus on his other hobbies.
Read more about rockstars: Tommy Thayer's Staggering Net Worth & Newfound Bond
The passionate singer could not stay away from the instruments and microphone too long. So he returned to the studios in 1995, but this time he rocked solo. He released eight solo albums from 1995 to 2008.
They were well-received by rock music fanatics and did well on the market, which served as a nice increment in his net worth. Since then, he has collaborated with Guns N' Roses a few times for tours and shows, but he's mainly working solo.
Amidst all the changes in his career, Izzy's personal life with his wife often goes unnoticed. Although his current marital status isn't confirmed, he was in a long-lasting marriage in the past.
Izzy Stradlin's Wife
Izzy was married to Annica Kreuter in 1995. They were together for six years before his wife filed for divorce in 2001.
Annica was an environmentalist and animal welfare advocate.
After their separation, Stradlin was rumored to have married Elena Isbell, but there has been no solid confirmation.  
Izzy is a private man who hasn't spoken up much about his personal life. However, the multi-million dollar net worth earning artist has developed a legacy with his wonderful music that sings its own beautiful tale.